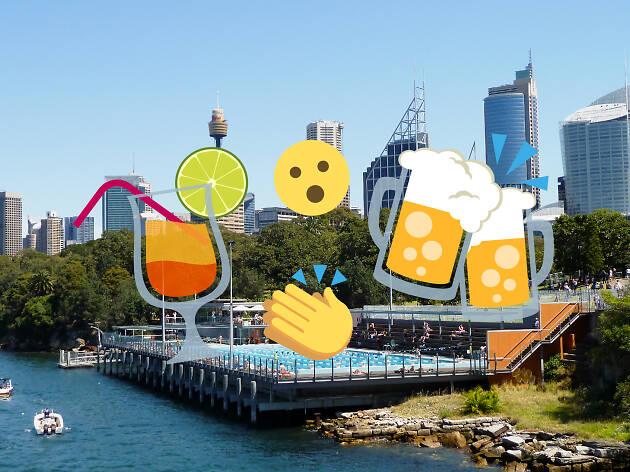 Six surprising places to get a drink in Sydney
Sometimes the opportunity for a cheeky bevvy crops up in the most unlikely places
We assume certain activities come with a drink in Sydney: a glass of wine at the hairdresser is pretty standard these days, and even the smallest theatres have a bar on site. But sometimes the offer of a refreshing beverage crops up in the most unlikely locations, providing a surprising alcoholic cherry on the cake of your day out and about.
Don't need a drink to hit the high seas? All aboard Sydney's best ferry trips. Or for quiet time with a good book, head to one of the best libraries in town.
Recommended: The 50 best bars in Sydney right now.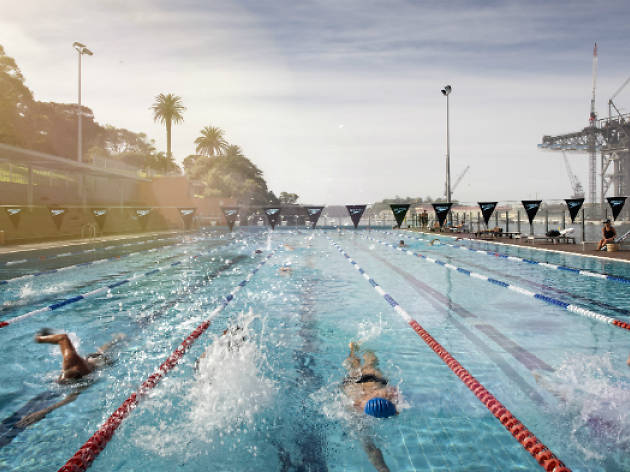 You can look at it two ways: either you're undoing all the good work you just did by powering through 20 freestyle laps with a jug of poolside Pimms and lemonade, or you embraced the burn of one kilometre of aquatic momentum in order to earn you a Bellini or Bloody Mary. No matter which way you look at it, your cocktail glass is full.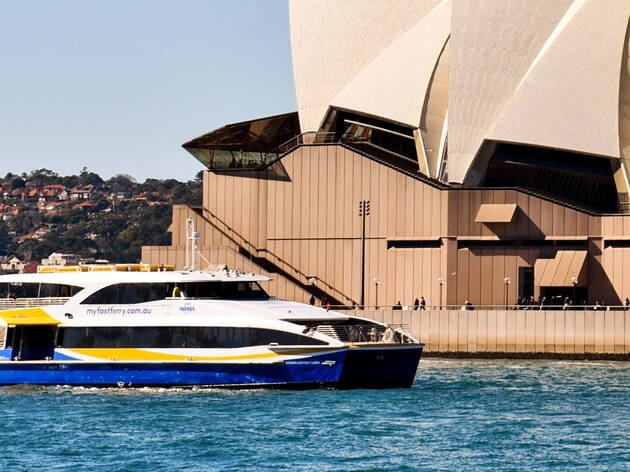 Photograph: Creative Commons
Onboard the Manly Fast Ferry
Long commutes can be tiresome, but not only does the Manly Fast Ferry reduce your travel time between Manly and the CBD, they also have a licensed bar on board so that by the time you've taken the last sip of your Heineken, you've arrived at your destination. And even if you aren't springing for the faster option, the classic green and gold ferry to Manly also has a 4 Pines bar for an after work drink en route home.
Wikipedia is very handy, but there's a whimsical appeal to a library that can't be beat. When that library also has a café that stays open late and has a freshly minted liquor license so you can research with a glass of wine in hand, well that suddenly makes you see the library in a whole new light.
We can't all be a Russian oligarch, but drinking Champagne in the departures lounge bar of the Sydney Seaplanes hangar in Rose Bay certainly creates a compelling illusion that you control a Fortune 500 company. Even if you're actually getting home via the ferry wharf or (heaven forbid) the bus up New South Head Road, you can still drop into the hangar Thursdays through Sundays, wet your whistle and extend the fantasy a little longer.
We already loved the beautiful main hall of Central Station where you go for your intercity trains because when you're on CountryLink there's the promise of a scone in your future. But now that they've unveiled the new food and drink offerings in the 113-year-old grand concourse, they've added a long, sleek, black bar where you can begin your journey with a cheeky bevvy, or complete it with a long distance beer.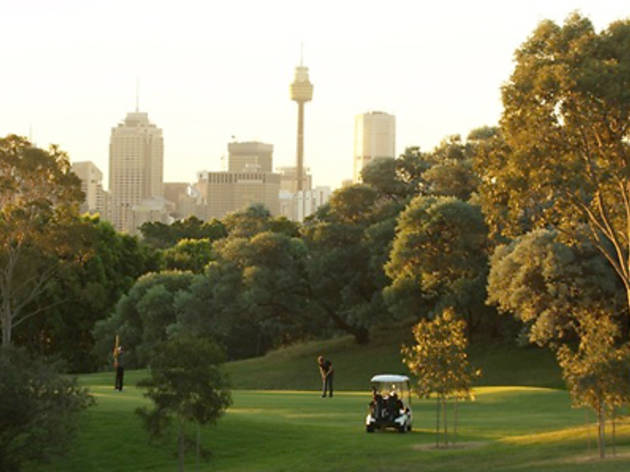 While you can't actually drink your beer while on the range, after you've done hitting your jumbo bucket of 220 balls ($35-$42, depending on the time of your visit), there is a kiosk at the driving range that means once you've freed up your hands you can smash a cold beer in celebration, and to prepare yourself for the one-sided pain you'll be in tomorrow.
Bored of your workout?
Scrap the gym and enjoy a good sweat at these wacky workouts around the city.
Best selling Time Out Offers