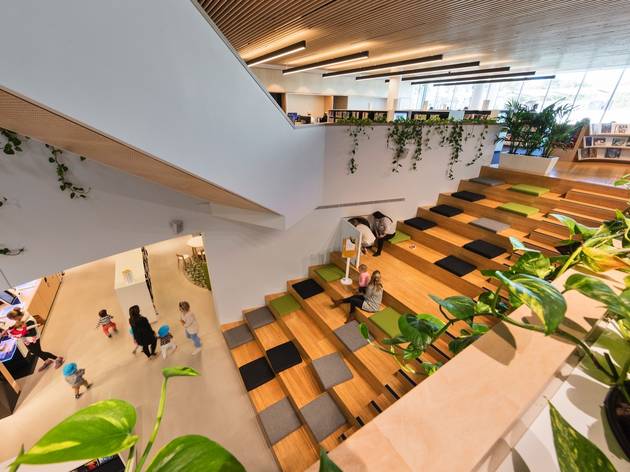 The best libraries in Sydney
Libraries are moving with the times, providing nourishment for the mind and the soul
Dusty libraries stuffed with shelves of long-forgotten books, where silence was ordered and imagination limited, are a thing of the past. The best modern libraries are beautifully designed, high-tech, and alive with possibilities. Some even have slippery slides.
Whether you're looking for a quiet corner to read in comfort, or want to immerse yourself in their rich resources, here's our collection of Sydney's top libraries. While many of them are currently closed, you can still get yor hands on some analog books with services allowing patrons to choose the books and resources they'd like to borrow, and then collect them from the library.
If you're looking for more inspiration, we've got 90 suggestions for early risers in Sydney.
RECOMMENDED: 50 things to do in Sydney at least once.
Coming soon...
The City of Sydney's brand new library is due to open in mid-2019. The six-storey building called the Exchange has been designed by globally acclaimed architecture firm Kengo Kuma Architects and it will include a new library housed across two floors, a public plaza, a childcare centre, a rooftop bar and restaurants.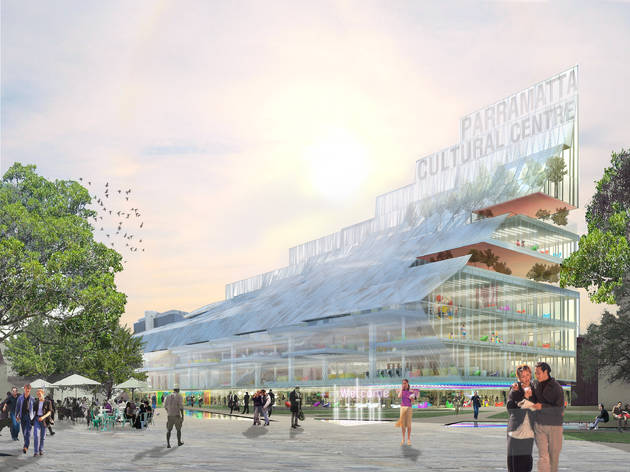 Image: Parramatta City Council
Parramatta is getting a new civic building, which will contain a new futuristic library. The new design comes from French firm Manuelle Gautrand Architecture and Australian firms DesignInc and Lacoste + Stevenson, and it shows a six-storey building complete with a public library, roof garden and technology hub.
Explore Sydney's independent bookshops
There are few greater pleasures in life than visiting a quality bookshop. We've put together Sydney's best, from the dusty to the designer.