The best ferry trips in Sydney
Hop on board and enjoy the view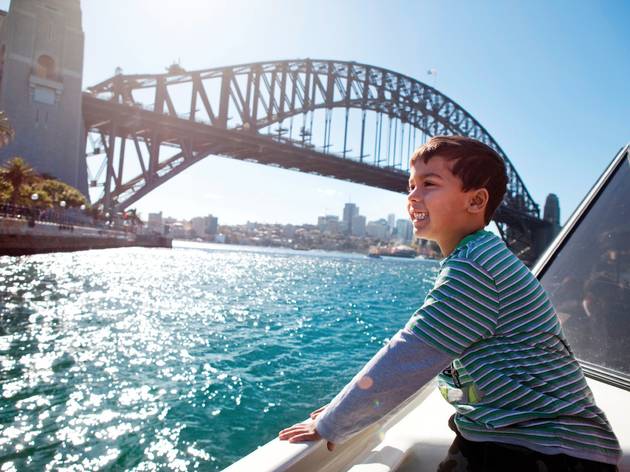 The jewel in Sydney's crown is its harbour – always has been, always will be.
This love affair with the crushed sapphire liquid expanse of the Harbour dates back many, many thousands of years to when the Gadigal people of central Sydney paddled their canoes around the bays, into the coves and across the open seas in search of fish or en route to ceremonial sites or neighbouring settlements.
Today, those journeys of discovery are provided by Sydney Ferries. Indeed, no trip to Sydney would be complete without clambering aboard one of the picture-postcard green-and-yellow ferries that ply their trade much as they have for the past century-and-a-half.
More than 14 million people cross Sydney Harbour by ferry every year, chugging out from the main hub of Circular Quay to head west up the Parramatta River, north on the legendary voyage to Manly or east to Watsons Bay. It's a well-known fact that when Sydneysiders want to drink and dine in Balmain, shop in Double Bay, sightsee at Taronga Zoo or camp convict-style at Cockatoo Island, a Sydney ferry is the way forward.
All up, there are 28 ferries (from the stately old-schoolers Freshwater, Lady, First Fleet models to the sleek, fast catamaran fleet of RiverCats, HarbourCats and SuperCats) connecting Sydneysiders with 29 wharves across 37km of harbour.
All offer spectacular views and plenty of room on deck to soak up what is arguably the cheapest, coolest and most quintessential local experience of all.
Here are Time Out's six favourite Sydney Ferries trips…
Sydney's six prettiest ferry trips
How many have you done?
Sydney's a beautiful place to live and a glorious city to visit. We've picked out 50 things to do in Sydney at least once, from kayaking on the harbour and cocktails with a view to our favourite weekly markets, the best underground restaurant in the city and where to get your culture fix.
Read more