Nothing heralds the start of the party season like getting a group of friends together for a balmy evening at the Night Noodle Markets. Now in its 15th year, this annual fiesta of all things spiced, sautéd and sizzled is one of the highlights of Good Food Month. We caught up with Venessa Cowell, Fairfax Media's director of food events, to get the scoop on this year's hit list. There's old favourites, new contenders and one-off creations you won't find anywhere else. So come early, come often, and for the love all things holy bring a rug, because unless you're more hawk-eyed than a parking ranger doing the Saturday brunch rounds in Paddington, you're probably not going to find a free table.
1. "Katsu sandwich" from Gelato Messina
Messina's always been ahead of the game when it comes to creative cooking and this year is no different. Cowell reveals that this time round the sweet-toothed wizards are making a dessert that looks like a chicken katsu sandwich, but isn't. The optical illusion masks a slab of sudachi lime cheesecake gelato that gets wrapped in red velvet cake and yuzu spread before being deep fried and sandwiched between soft white bread. Named "The Deep Fried Ninja," don't let the chance to try this wacky creation steal off into the night.
2. Dosa from Indu
Making their Night Noodle Market debut, chefs from upmarket George Street restaurant Indu are bringing the vibrant flavours of the subcontinent to Hyde Park. They're putting a modern twist on the classic South Indian street snack, dosa, which is a crisp-edged pancake made with fermented rice batter and served with savoury fillings. One features goats leg with zucchini ribbon raita, pomegranate, chilli and bacon jam, and for the vegetarians, there's an eggplant number with bitter melon, beetroot and coconut cream.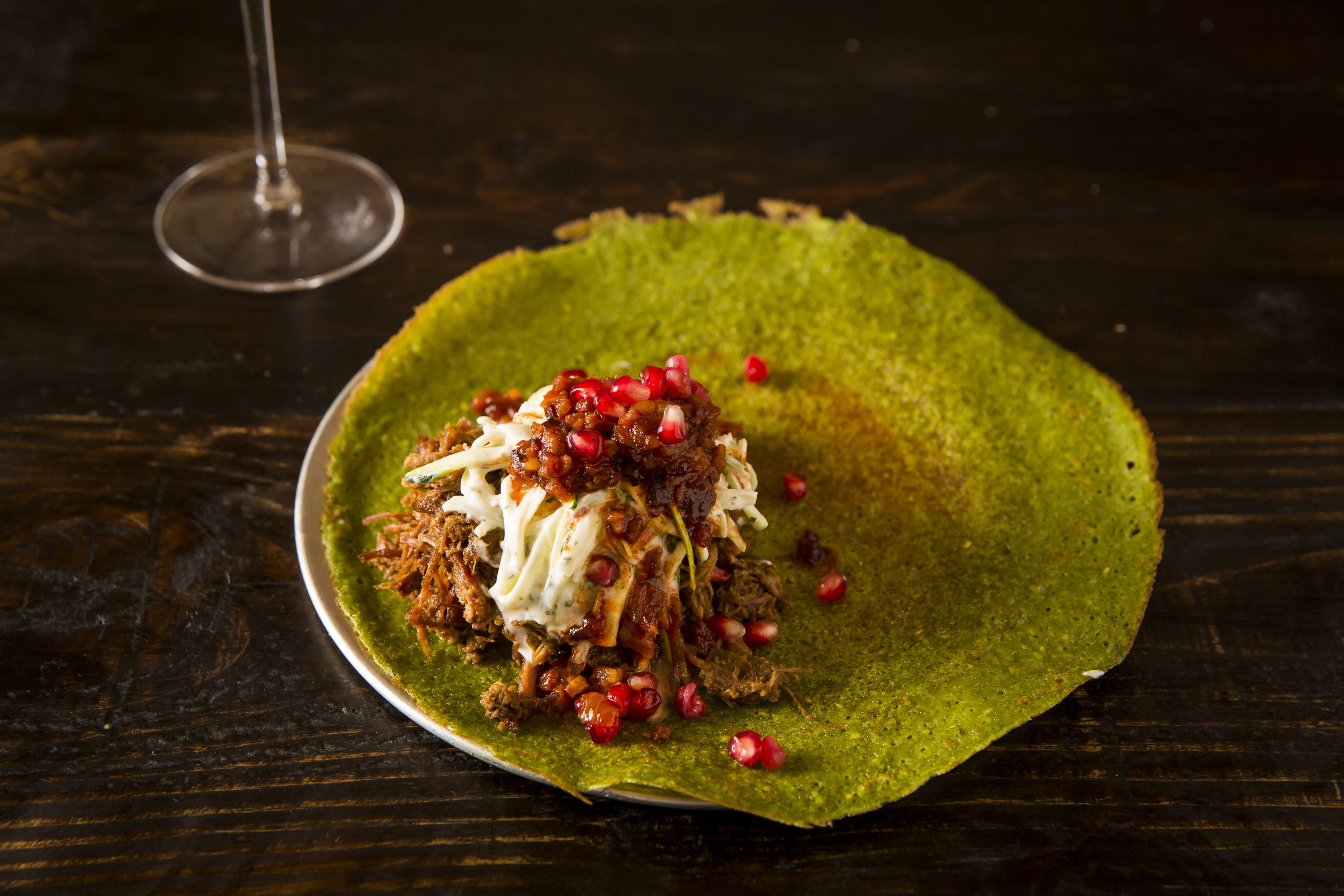 3. Asian burgers and wings from Chur Burger
Chur Burger's creation is as heavy on punnery as it is on fillings. The 'Hoi Sin Goin Bro' is stacked with beef, American cheese, hoi sin sauce, five spice bacon, rice wine pickles and prawn crackers. They're also doing fried chicken for the first – so forget fries and go all the way by pairing your buns with gochujang or Szechuan salt and pepper wings.
4. Lobster rolls from Waterman's Lobster Co.
If you've been missing the buttery goodness of an authentic Connecticut lobster roll from Waterman's since they shut their Potts Point shop (now an equally fantastic wine bar called Dear Sainte Éloise), you can rejoice because they're coming back as a stallholder at this year's markets. For your snacking pleasure, they take a slightly sweet bun, dip it in butter and grill it before stuffing it with fresh lobster, dressed with more butter and Old Bay seasoning. You can also get it Maine-style with mayo and diced celery.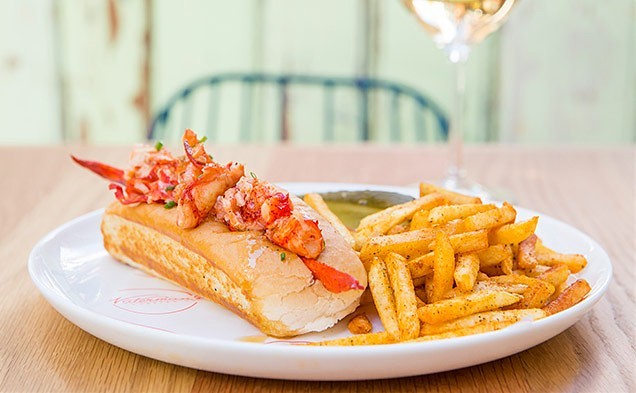 5. Peking duck fries from Bao Stop
The best way to tackle the Night Noodle Markets queues are by coming in a group and employing the "divide and conquer" strategy, with each person bringing back a dish to share. Make sure the Peking duck fries are on someone's list. It's a Chinese take on poutine that swaps gravy and curds for tangy hoisin sauce, crispy shards of duck and a sprinkling of green onion. You might take back that part about sharing.
6. Korean pasta from Bite Chew Drink
You might be surprised to learn that in spite of the name, "there's probably only four or five actual noodle dishes across the stallholders," says Cowell. Make your order count with this fusion spaghetti that packs a punch. It's loaded with chilli sauce that's an angry shade of red and melted mozzarella that stretches from bowl to mouth. It's sweet, spicy and deliciously confusing. We suggest you keep a bottle of chilled water on hand when tackling this one.
7. Soufflé pancakes from Harajuku Gyoza
These fluffy, melt-in-your-mouth pancakes are like no pancake you've tried before. Inspired by the soufflé-like stacks served in trendy cafés across Tokyo, they have a light, wobbly texture that bounces to the touch. Harajuku Gyoza are the guys who brought us the raindrop cake last year, so these are likely to be Instagram favourites.
8. Mango cake from Black Star Pastry
Pastry gods Black Star will be debuting a new cake at this year's markets – they're not revealing the specifics just yet, but Cowell tells us it'll be a layered creation "much like their famous strawberry watermelon cake, but this time centred around mango". Considering mango is the perfect summer fruit, this one's sure to be a winner.
9. Chicken and pork skewers from Hoy Pinoy
No Night Noodle Market hit list would be complete without a mention of enduring favourites Hoy Pinoy, who return for another year of churning out oversized skewers of smoky charcoal-grilled chicken thigh and pork belly that are as much an injury hazard as they are delicious. No need to ask for directions to their stall, regardless of where you stand in Hyde Park you're probably not far from the snaking queue.
10. Alpine king salmon bowl from Poké Bear
If you're looking for something to freshen your palate amongst all the wok-fried treats, hit up these guys for a poké bowl – the alpine king salmon comes dressed with a zesty mix of yuzu miso, seaweed, pickled daikon, wasabi roe and avocado.
The Night Noodle Markets are running October 5-22, Mon-Fri 5pm-late; Sat, Sun 4pm-late at Hyde Park.
Love noodles? Work your way through the best ramen in Sydney.