Alliance Française French Film Festival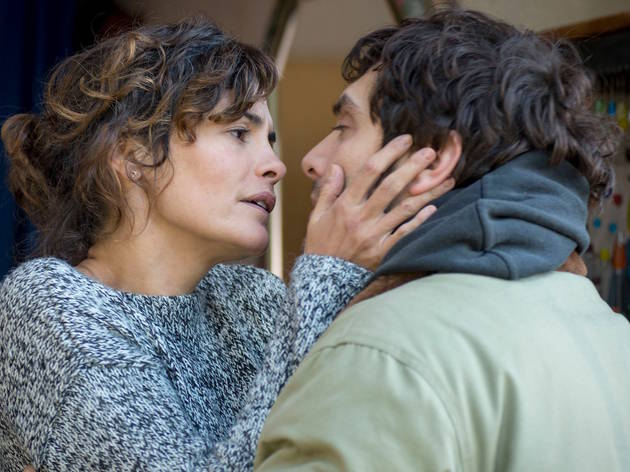 [Sponsored] See a showcase of what the French film industry has to offer when the Alliance Française French Film Festival returns for its 30-year anniversary
It's a little-known fact that the French Government likes to take care of its film industry. For every ticket sold in France (whether that be for local works or Hollywood blockbusters), the State takes a percentage of the sale and invests that into French films. The upshot of this comes in the form of events like the Alliance Française French Film Festival (AFFFF).
Alliance Française, the French culture and language institution, launched its film festival in Australia way back in 1989. Since then it's grown into the largest festival dedicated to French films outside of France. This year AFFFF is celebrating its 30-year anniversary with 54 feature films and documentaries (more than ever before in the festival's history). The films will show across Australia in seven cities from March to mid-April.
Here are ten highlights of this year's festival program.
The Trouble With You (En Liberté)
Opening night's crowd pleaser is the new screwball comedy by Pierre Salvadori (Priceless). It involves a widow (Adèle Haenel) who discovers her late police chief husband led a criminal double life.
Celebration: Yves Saint Laurent
For decades this film was kept locked away from the public eye by the efforts of Pierre Bergé, Yves Saint Laurent's business and once-romantic partner. Having now been newly edited it has finally been released and will screen at the festival. The film follows French fashion and beauty icon Yves Saint Laurent as he prepares his final collection before selling his brand to Gucci in 1999.
By the Grace of God (Grâce à Dieu)
This dramatic tale of vengeance follows Alexandre (Melvil Poupaud) as he discovers that the priest who abused him as a boy is still working with children. And when the fight is against the Catholic Church there is always a price to pay. Directed by the prolific François Ozon (Swimming Pool), its cast includes Denis Ménochet and Swann Arlaud.
At War
In director Stéphane Brizé's At War, Cannes award-winner Vincent Lindon stars as Laurent Amédéo, the spearhead of a factory's 1,100-strong worker rebellion as they face imminent termination. After agreeing to huge financial sacrifices and suffering while the company saw record profits, the employees will do whatever they must to save their jobs.
A Man in a Hurry
Fabrice Luchini takes on the role of a CEO who suffers a stroke and is forced to rebuild his life from the ground up, starting with his connections to his family. Based on the memoir of former Peugeot CEO, Christian Strieff, the film takes a surprisingly comedic approach to what at surface level, reads like a tragedy.
Claire Darling (La Dernière Folie de Claire Darling)
When reclusive millionaire Claire Darling (Catherine Deneuve) decides to hold a yard sale featuring all of her possessions, her estranged daughter returns home in an effort to put a stop to it. What ensues is a story of emotional attachment, broken relationships and the power of memories.
Dumped (Larguées)
In this knee-slapping comedy directed by Eloïse Lang, Camille Chamoux and Camille Cottin star as sisters trying to cheer up their mother (played by Miou-Miou) by taking her on holiday for her 60th birthday. The pair asks the charming and handsome Thierry (Johan Heldenberg) to flatter their mother with his charm and wit, but what was intended as some harmless flirting quickly unravels into something else.
Girl
Winner of the Camera D'Or at Cannes last year, this Belgian drama concerns a transgender 15-year-old as she struggles with her passion to become a professional ballerina and the slow progression of her own transition.
Guy
Following the death of his mother, young Journalist, Gauthier (Tom Dingler) discovers that he is the result of an affair with the once-famous singer, Guy Jamet. When curiosity takes over, Gauthier sets off on a quest to document Jamet's career but soon finds that his idea has grown into a sketch of his biological father's life.
Kiss & Tell
Closing night's film is an all-star comedy of loosely connected storylines of family, mystery, deception and adultery. The cast includes Jean-Paul Rouve, Karin Viard, Carole Bouquet and Charlotte Rampling.
Alliance Française French Film Festival is set to take place at the Palace Norton Street, Palace Verona, Chauvel Cinema, Palace Central and Hayden Orpheum Cremorne. Click through to read the full program and find a screening near you.