Sydney is gearing up for an epic summer of art and culture, with Sydney Festival unleashing its jam-packed program for January 2024. From a stacked music festival taking over Darling Harbour to free opera on a boat, from wacky and delightful public art installations to trailblazing First Nations programming – there are more than 150 events coming at Greater Sydney, with the festival hosting over 1,000 artists.
Sydney's iconic harbour will take centre stage, with works and events presented on (and in celebration of) water, from January 5-28, 2024. With 26 world premieres, 29 Australian exclusives, and 43 free(!) events, it's a lot to take in. We headed to the Festival launch at Walsh Bay to make sense of this exciting program, and bring you the highlights that we can all look forward to.
8 highlights from the 2024 Sydney Festival program
A full-on outdoor music festival ground in the middle of the city
An all-new three-day live music event is kicking things off. Summerground (Jan 5-7) at Tumbalong Park showcases three big nights of deep soul, dirty funk, reggae, alt pop, indie rock, roots and R'n'B. Headliners include beloved Aussie blues outfit The Teskey Brothers (somebody 'Hold Me'!); "The James Brown of Cuba" Cimafunk and his band of Havana all-stars; Sydney's soulful electro-pop duo Electric Fields; that head-turning rock band hailing from north-east Arnhem Land, King Stingray; London's acid jazz pioneers The Brand New Heavies with the Sydney Symphony Orchestra, and heaps more.
A full-swing festival takeover at the wharves and piers of Walsh Bay
The historic 'Hungry Mile' of Walsh Bay will evolve into The Thirsty Mile, a full-swing festival takeover by the water that takes over all eight performing arts venues across the precinct – in theatres, bars, exhibition spaces, cabaret speakeasies and a dedicated late-night club. This first-time takeover is Sydney Festival's new answer to the Festival Garden that used to pop-up in Hyde Park every year, and it looks like we probably won't even miss the Spiegeltent. Make sure you check out the vibrant 46-metre-long installation from British artist Michael Shaw while you're down there – Hi-Vis is where "art strangles architecture on a grand scale". Check out the full line-up, including femme-fronted late-night variety show Smashed, over here.
A massive inflatable octopus floating on the ocean
It's no secret that our city bloody loves to set a massive inflatable thing loose on Sydney Harbour (remember the vacant stare of that big rubber duck?) – but this is one we're genuinely intrigued by. Multi-disciplinary Māori artist Lisa Reihana's majestic Te Wheke-a-Muturangi: The Adversary will take up residence in Watermans Cove, Barangaroo. Inspired by a tale from Māori mythology and made from more than 1,000 pieces, the giant female octopus will be gently animated by harbour breezes and shifting currents, bathed in sunlight and moon-glow. To deepen your connection to the artwork, you can scan the QR code on-site to hear Te Wheke's remarkable story; or, hit the harbour on a kayak tour for an up-close encounter.
The wild new musical from the team behind Muriel's Wedding The Musical
Did someone say award-winning Australian singer-songwriter and Eurovision darling Kate Miller-Heidke? And her collaborator-partner Keir Nuttall? With director Simon Phillips and bonafide music theatre star Max McKenna? Be still my beating heart! Australia's newest critically acclaimed musical comedy is on its way, with Sydney Festival bringing the premiere NSW season of Bananaland to Parramatta's Riverside Theatres (Jan 3-14). Bananaland follows the story of Australia's least-popular punk rock protest band Kitty Litter and how they turn their fortunes around by finding an audience with children. Is Kitty Litter set to become the next Wiggles? (Spoiler: Yes!) Can they buy into their accidental 'kiddie band' fame and still keep their heads high? Maybe. (We were treated to a surprise performance from Max at the program launch, and I gotta tell ya, their voice was just as shiver-inducing as their standing-ovation-prompting belt of 'You Oughta Know' in Jagged Little Pill the Musical.)
A dark and edgy floating opera on the harbour for everyone
A nautical noir performed under the stars and on the harbour – Puccini's one-act masterpiece Il Tabarro (Jan 9-13) will be staged for free(!) aboard The Carpentaria, a historic bright red lightship built in 1917 – the same year Puccini finished work on the composition. Innovative director Constantine Costi and his team are taking this darkly romantic tale of passion, desperation and heartbreak to an updated setting inspired by 1930's Depression-era Sydney, with a live orchestra to boot. Tickets are free and you can register your interest to be notified when they're released in December. Can't make it down? This event will also be available to watch via live stream as part of Sydney Festival's At Home digital program.
An immersive choral music experience taking over Luna Park
This deeply moving work takes over the iconic playground of Coney Island at Luna Park with artists from the Sydney Philharmonia Choirs, a haunting children's ensemble, a chamber orchestra, and renowned vocal soloists Peter Coleman Wright and Cheryl Barker. Roaming between funhouse mirrors, giant slides and rotating barrels, Night Songs at Coney Island (Jan 22-25) observes innocent children on the ride of their life. That's not all – the evening begins with a musical ferry ride from Pier One to Luna Park.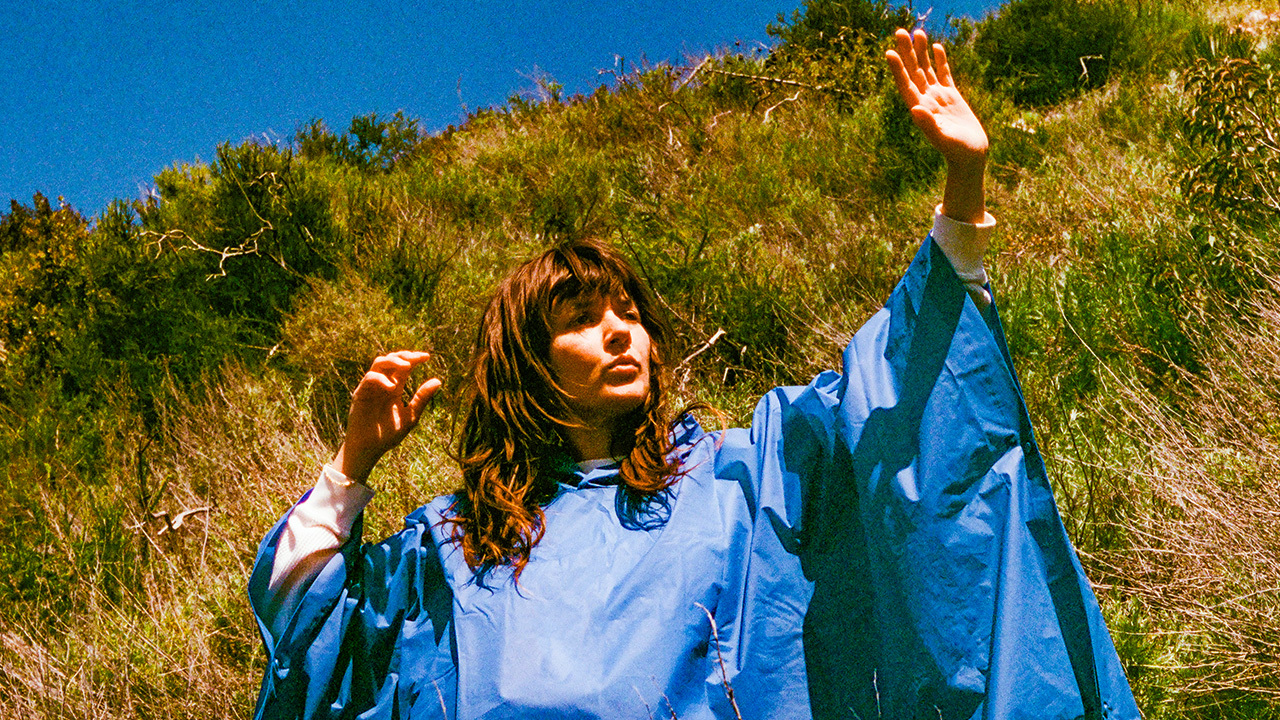 Courtney Barnett getting intimate and instrumental at the City Recital Hall
"I'm having trouble breathing in" – because Australia's own 'Avant Gardener' of acclaimed singer-songwriters, Courtney Barnett, is going to give a special two-part performance at City Recital Hall in Angel Place. The witty, abrasive indie hit-maker is loved for her songs that make wondrous observations out of ordinary moments. In Switched On: Courtney Barnett's End of the Day (Jan 20), Barnett will introduce Sydney Festival audiences to her new chapter, an instrumental album called End of the Day (music from the film Anonymous Club), performed and improvised with collaborator Stella Mozgawa. Then, Barnett sings treasured tracks from her incomparable back catalogue. That should cure your 'Depreston'.
Giant roaming seagull puppets stealing your chippies
Hold on to your hats and carefully clasp that glistening, greasy packet of hot chips, because some lofty feathered fiends will be unleashed upon various locations around the city this summer. Melbourne's always anarchic Snuff Puppets is bringing Seagulls to Sydney Festival. Big and tall, these clownish avian menaces will be flocking to Summerground, The Thirsty Mile, Bondi Beach and Circular Quay in free roaming performances. Don't say we didn't warn you.
This is all just a tiny taste of what Sydney Festival has in store. The physical festival footprint will stretch far and wide, inviting in various demographics. The mini Hive Festival brings two fun-filled days of hands-on art-making, music, performance and play for children and families to The Leo Kelly Blacktown Arts Centre – incorporating Trains by the Kids, a self-guided audio-journey on the train from Blacktown to the Art Gallery of NSW. There's also a bumper Blak Out bill, curated by Sydney Festival's creative artist in residence Jacob Nash – this includes three world premieres alongside a packed wider program of powerful First Nations work, like the much-anticipated rock'n'roll Warumpi Band story, Big Name, No Blankets. Not to mention all the visual art, like the largest in-depth presentation of Tacita Dean's work seen in the Southern Hemisphere at the Museum of Contemporary Art.
Sydney Festival runs from January 5-28, 2024. Tickets for all shows go on sale from noon on Thursday, October 26. Visit sydneyfestival.org.au for more details.
RECOMMENDED: