The best desserts in Sydney
Got a sweet tooth? Indulge it with some of Sydney's best desserts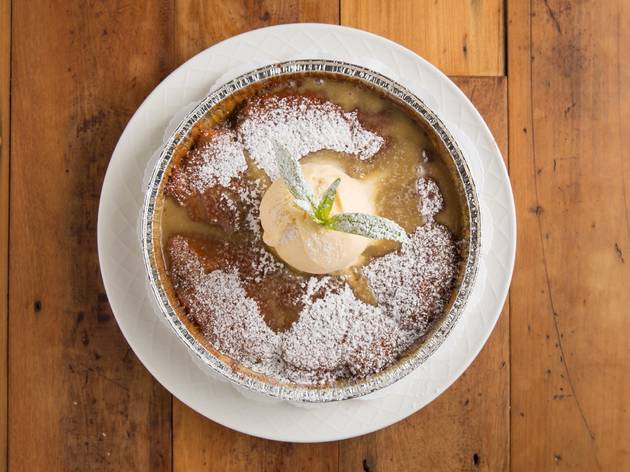 We don't know about you, but dinner ain't dinner for us without dessert. Sometimes it's a bowl of silky, melting gelato, or it could be a maple syrup-drenched pudding or a good old fashioned passionfruit pav. Damn it, sometimes it's an ornate plate of food made to look just like the brittle twigs on the forest floor (that's when we've got the coin to get into Sepia). Regardless, it's the traditional way to finish a meal, and we intend to keep up that tradition for as long as our waistbands can take it.
Need a little more sweetness in your life?
Restaurants, Ice cream and gelato
Ever since Messina opened back in 2002, Sydney has been head over heals in love with gelato. Which we always should have been, really, given that we are a seaside city that's also stinking-hot half of the year – because what do beaches and heat equal? That's right: ice cream. There are a thousand places to get it – from the gummy, overly saccharine crap, to smooth, silky excellence. Rest assured, though, that these ten are all in the latter category. Here are our top ten favourite gelaterias in Sydney right now.
More to explore