The best hot dogs in Sydney
Do you like yours topped with foie gras or coated in grated halloumi?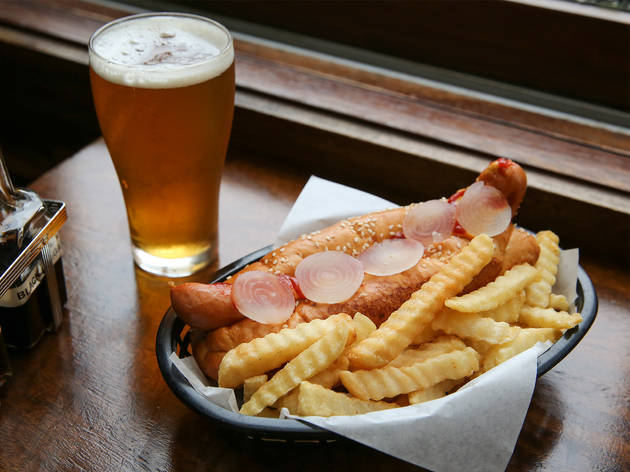 Sydney's gone hot dog mad, but not all dogs are created equal. First thre's the sausage to consider. Is it a cheese-stuffed kransky? A gourmet sausage? a classic frank? And the bread should never be overlooked – you want soft and yielding to absorb the sauces and pin the cheese and onions in place. Condiments are the final piece of the puzzle. Perhaps you want a classic ketchup and mustard combo, or do you prefer to go off piste with relishes, aiolis and hot sauces. There are so many elements that make a great hot dog, and these ones are our favourites.
Need more meat? We feel you...
What could be more perfect than finely ground meat placed between two sweet slices of bread with cheese and pickles? Nothing, that's what. Whether you like them stacked to the nines, fat-rich and salty, veggie or vegan, here are the best burgers in Sydney.