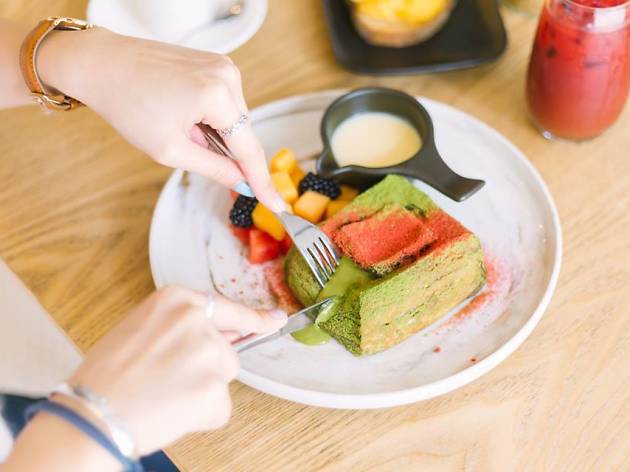 The best matcha desserts in Sydney
Whether you're a matcha newbie or seasoned green tea fanatic, these are the places to get your fix right across Sydney
Matcha has been around for centuries – ancient Chinese buddhists donned it 'the elixir of the immortals' and Japanese teishu (hosts of traditional tea ceremonies) have long been serving it in choreographed rituals. The finely grounded green tea powder is loaded with vitamins, antioxidants, fibre and chlorophyll. Aside from its health perks, it's also praised thanks to its bold, astringent flavour and faintly sweet aftertaste. Many cafés in Sydney have caught onto the green tea craze and are dishing out matcha in all forms, from soft serve ice creams to all-Aussie lamingtons. These are our pick of the bunch.
Want more dessert? Check out our guide to the best sweet treats in Sydney.
After brunch? Here's our list of the best breakfasts in Sydney.
Reccommended: The 50 best restaurants in Sydney
The best matcha desserts in Sydney
Want more?
We're pretty lucky that here in Sydney we have some of the best darn pastry chefs in the country. From the genius that is the strawberry watermelon cake at Black Star Pastry, to that ginger tart at Bourke Street Bakery, here's where to get a lil'sweet stuff in Sydney.
Best selling Time Out Offers