The best breakfasts in Sydney
Because breakfast in Sydney isn't just a necessity, it's a way of life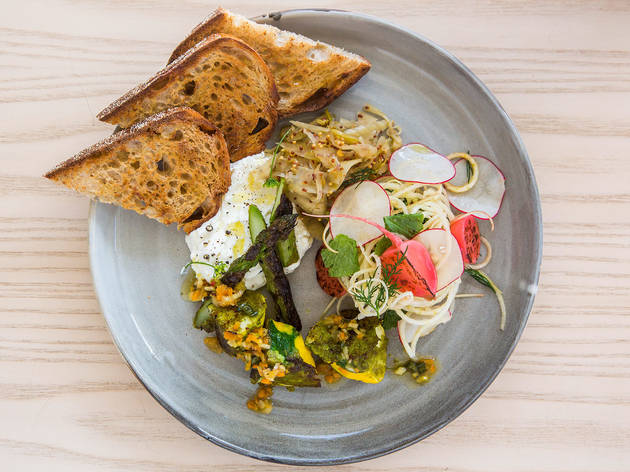 Sydney's love for a breakfast knows no bounds – we will queue for ages, seek out the most Instagrammable dish and champion our favourite brunch for days. There's plenty to choose from, but these cafés are a cut above the rest – think eggs everywhere, coffee like liquid gold, menus that branch out beyond bacon, seaside locations and service that'll have you all to happy to have left your bed. Here's Time Out's guide to the best breakfasts in Sydney.
RECOMMENDED: The 50 best cheap eats in Sydney.
After great a great breakfast in a specific 'hood? Check out our guides to the best cafés in Bondi, Surry Hills and the CBD.
After a handheld hangover buster?
Whoever first put cured, fried pork and soft, melty eggs together deserves a seriously prestigious award, in our opinion. Stuff them between two layers of soft white bread, spread on a heap of butter and you've pretty much got food nirvana right there. So we took it upon ourselves to traipse the streets of Sydney to find you the best bacon and egg rolls to fix any hangover, heartbreak or hard-earned snack. Man, it's a tough job.
On a budget?
There's a host of restaurants around Sydney serving up tasty food at prices that won't leave your wallet empty.