The best sushi trains in Sydney
The next train to snack town is now arriving on platform one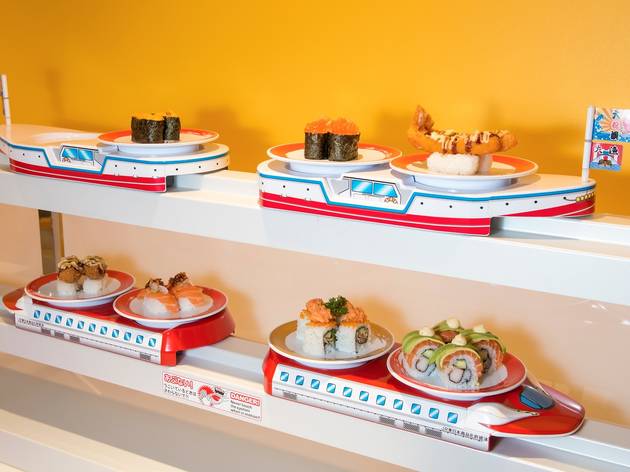 You don't need to top up your Opal for these trains. Kaiten-zushi (literal translation: rotation sushi, aka sushi trains) is a Japanese fast food trend that once looked to be just a blip on the Harajuku-obsessed radar of the 1990s. Instead, it grew roots in the Australian dining scene, as demand for fast, quality sushi continued to grow. And while there are some things that are ubiquitous across all track-based food delivery venues, there are also gems, if you know what to look for. All aboard!
Not feeling like sushi? Try Sydney's best ramen or dumplings instead.
The best sushi trains in Sydney
Want more?
Japanese food fits into the Sydney climate like soybeans fit into their little pods. And so it's good that, thanks to all of the incredible Japanese chefs gracing our shores, we know how to do it right. From the sushi roll lunch-run to the full sashimi-laden dego, here's where to do Japanese in Sydney.