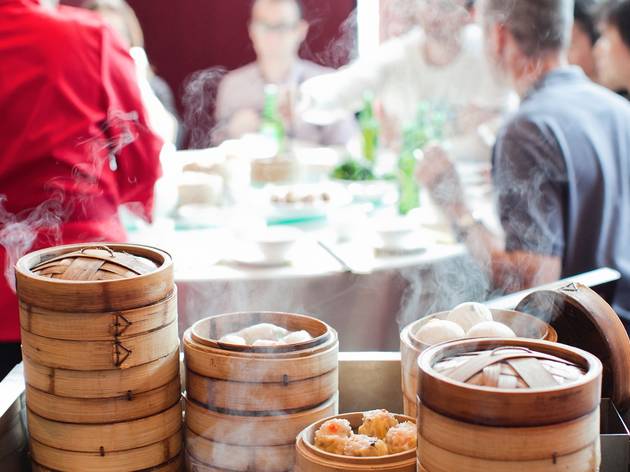 The best yum cha in Sydney
Because nothing says 'Sydney weekend' like taking full advantage of a trolley traffic jam
Is there a better way to start the day than a torrent of fluffy pork buns, sea-sweet prawn har gow, chewy siu mai, slippery cheong fun, silken tofu, hearty beef tendon, braised chicken feet, mango pancakes and custard tarts? Absolutely not. Here's our definitive list of the best spots in Sydney to relish this morning ritual. Bring your strongest hangovers, a whole bunch of mates and an appetite for destruction and gallons of tea.
Eager to relive the dumpling food coma? Try one of the best Chinese dumpling restaurants in Sydney. Or branch out and save some coin in the process by checking out one of Sydney's 50 best cheap eats.
Recommended: The 50 best restaurants in Sydney.
The 11 best restaurants for yum cha in Sydney
Still hungry?
The great café breakfast has earned us global cred on the morning meal front, so if you're up for a leisurely start to the day, treat yourself to one of Sydney's best breakfasts.