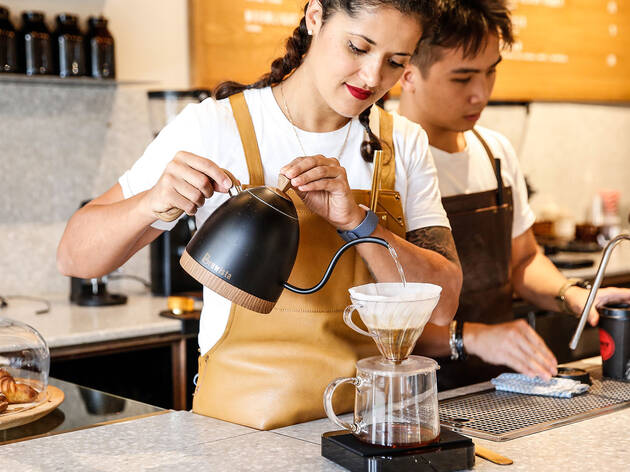 The 50 best cafés in Sydney
A ranked and rated list of the greatest Sydney cafés
Sydneysiders are café people. We're constantly searching for the city's best coffee, we won't bat an eyelid shelling out more than $30 a head for brunch, and we love nothing more than donning our finest sport-luxe activewear and catching up with mates on a weekend morning over porridge, muesli, hotcakes, fritters, eggs and overpriced sourdough.
Whether it's a reward for tackling one of Sydney's most beautiful walks, a quick caffeinated catch-up or an indulgent hangover fixer after a night at one of the city's best bars, these are the 50 best Sydney cafés you need to visit.
Note: we've double-checked that all of our favourite places are open again and brewing and plating up your faves, but things are changing quickly. Opening hours may have changed, capacity is different, and bookings may be required may be required at some cafés while others are operating on a first come, first served basis.
Want more? Here's a dish-specific ordering guide to Sydney's best breakfasts.
What about your lunch and dinner needs?
This is the definitive, ranked list of where to eat in Sydney right now. We hope you're hungry because you're going to want to sample every one.