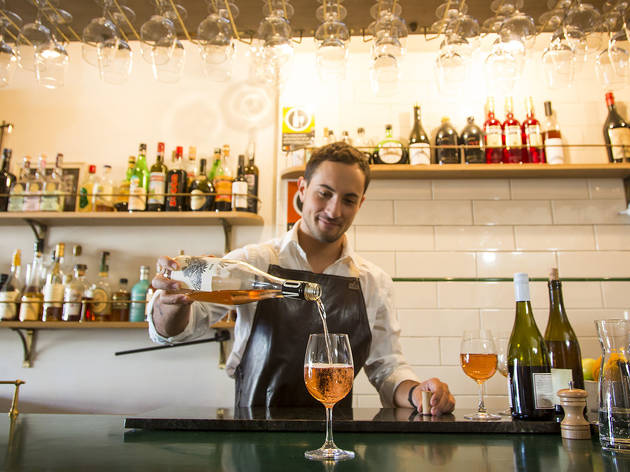 1/9
Photograph: Anna Kucera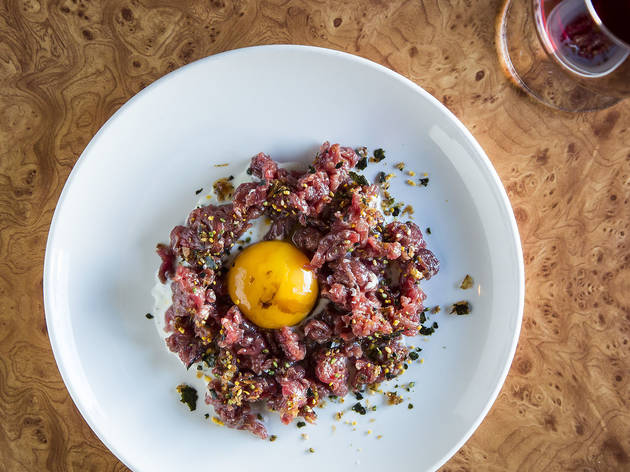 2/9
Photograph: Anna Kucera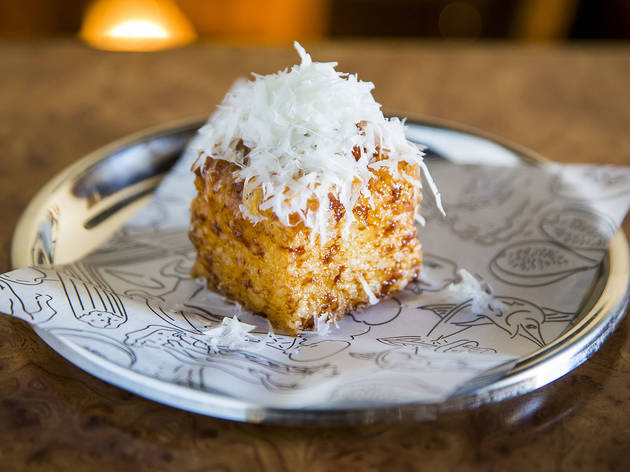 3/9
Photograph: Anna Kucera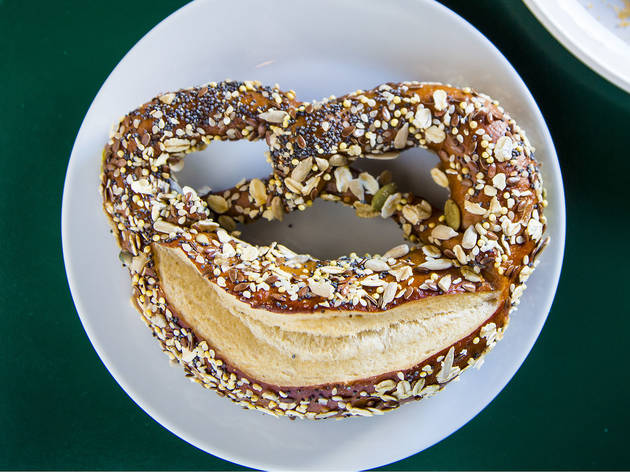 4/9
Photograph: Anna Kucera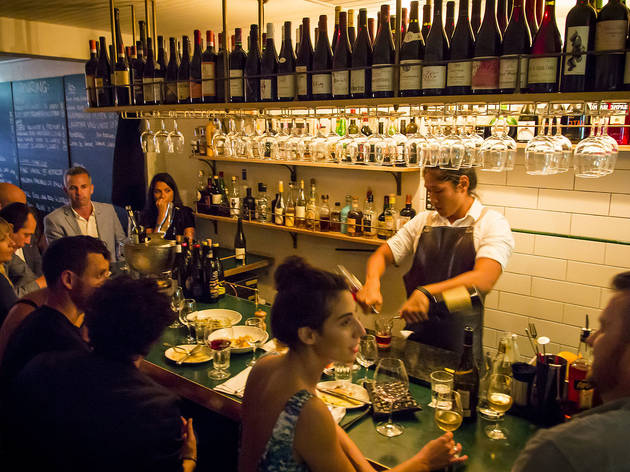 5/9
Photograph: Anna Kucera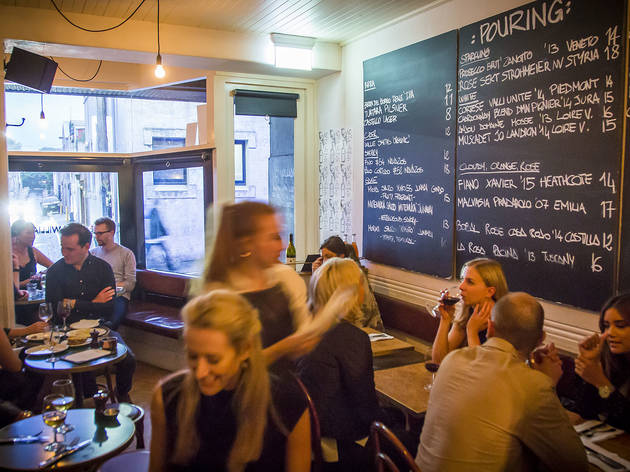 6/9
Photograph: Anna Kucera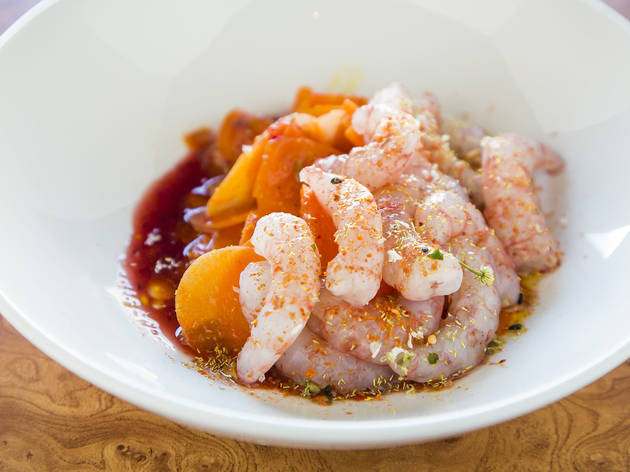 7/9
Photograph: Anna Kucera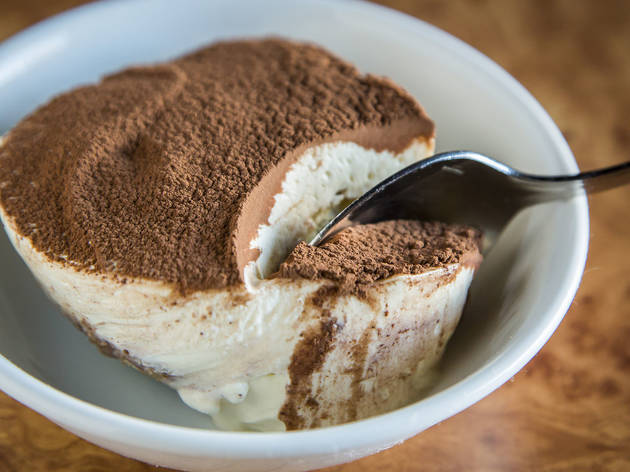 8/9
Photograph: Anna Kucera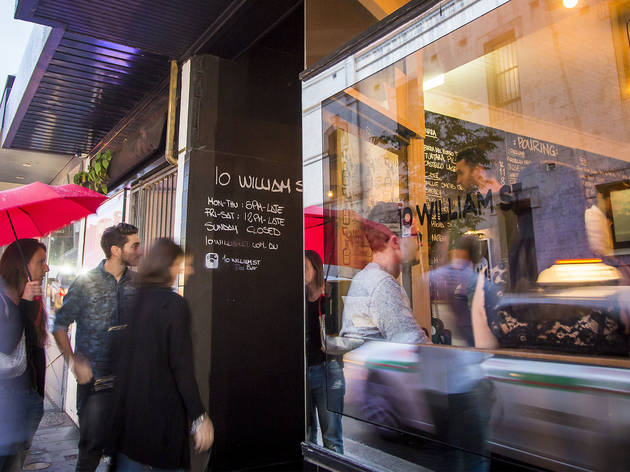 9/9
Photograph: Anna Kucera
Drinks Service Award: Time Out Food Awards 2017
The places where what's in the glass is as important as what's on the plate
You probably just popped your head in for a cheeky glass of vino but once the aroma of shellfish, garlic and chilli in the tangled thicket of spaghettini hits you, you may as well relinquish your evening plans. Even if this tiny wine bar and restaurant looks packed from the street (it always does) it's worth seeing if there's a table upstairs. Even better is scoring a seat right in the thick of things down on the ground floor, where a genial ballet of glasses, plates, guests and floor staff twirls around you.
The pretzel swiped through a salty whipped bottarga is still on the menu, just waiting to be the bawdy table companion of your fresh, clean glass of muscadet from Domaine de la Pépière in the Loire Valley. If you've graduated to bigger wines, sommelier Andy Ainsworth has packed plenty of funk onto the by-the-glass list with the likes of the blushing Sicilian Suscaru from Frank Cornelissen and the Czech Milan Nesterec pinot gris.
For the full farmhouse experience, order the nebbiolo from South Australia's Manon that has what the French call 'goût de souris', or mousiness. Few places in the city have nailed casual European dining as expertly as the team at 10 William Street.
Who else was a winner?
Time Out crowns the champions of Sydney's restaurant scene, from Restaurant of the Year to Best Café.
Best selling Time Out Offers