1/9
Photograph: Anna Kucera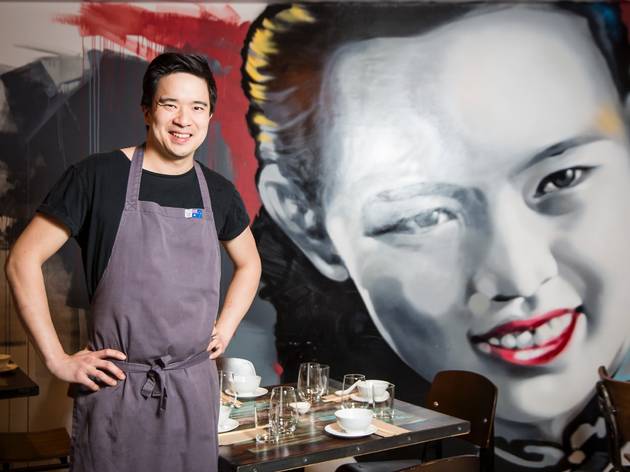 2/9
Photograph: Anna Kucera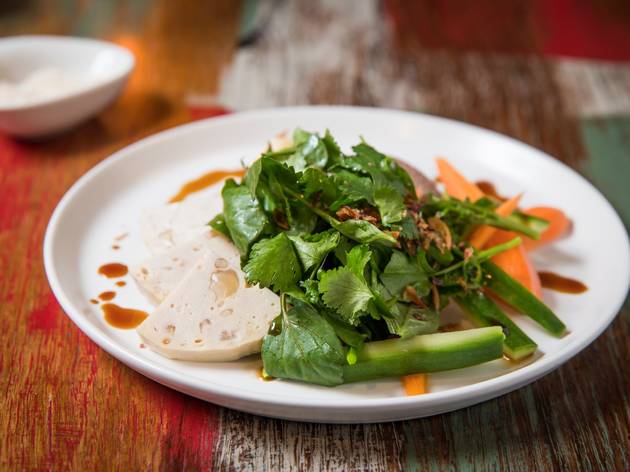 3/9
Photograph: Anna Kucera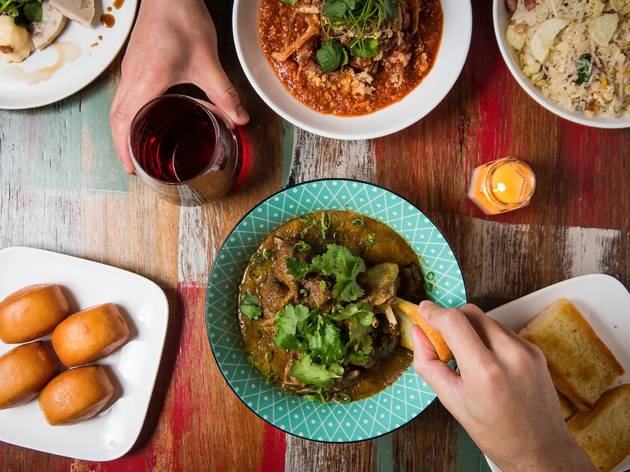 4/9
Photograph: Anna Kucera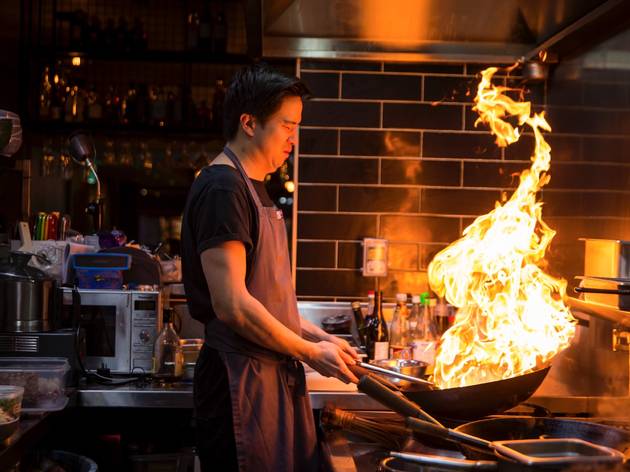 5/9
Photograph: Anna Kucera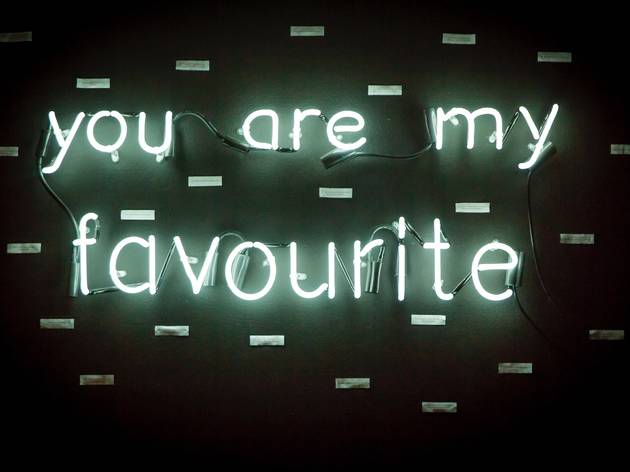 6/9
Photograph: Anna Kucera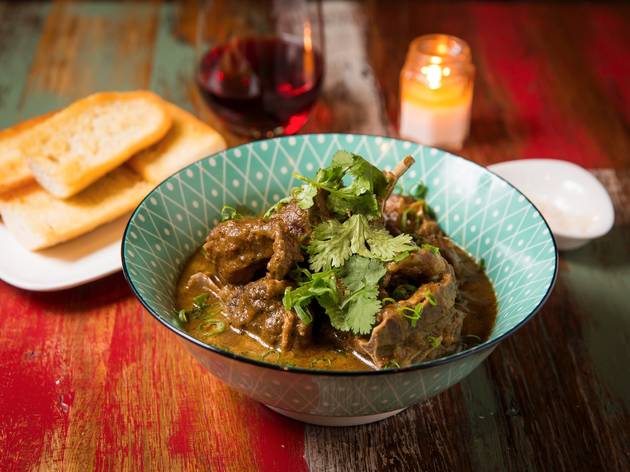 7/9
Photograph: Anna Kucera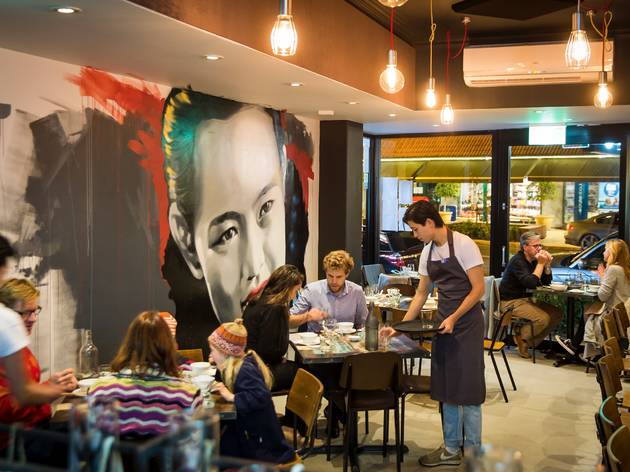 8/9
Photograph: Anna Kucera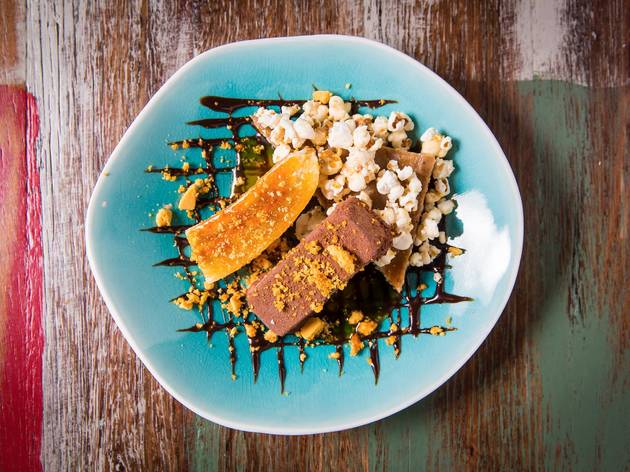 9/9
Photograph: Anna Kucera
Time Out says
Beautiful Asian eats come to Castlecrag
When Yang's Malaysian Food Truck came on the scene, we were all about it. We loved it so much in fact that in 2015 we awarded it Best Food Truck at our annual Food Awards. That buttery, flaky roti and silky dahl; that cup of thick, hot, spicy laksa; and of course, that soft shell crab made us fall in love a little bit with Yang.
But wait, where has the food truck gone? We can't seem to find it anywhere…
Turns out, it's not gone (and they promise us it will return) but patron-chef Lex Wong (ex-China Doll and Chica Bonita) has turned his attention to his new restaurant for a while. Don't worry though – the crab is still on the menu. Phew.
Yang and Co is in Castlecrag near Middle Harbour. It's around the neighbourhood where Wong grew up, and he wanted to open a restaurant locally. It's a nice restaurant too – all concrete, hanging baskets and Edison bulb lighting. The lighting at night though, isn't great – all that grey on the walls makes for a grey light too. It doesn't help that on the night we're in, the restaurant is so cold that we can barely feel our fingers, and ask to get moved to a warmer table (our coats still remain on for most of the evening).
Like at Wong's food truck, the inspiration for the food comes from all over Asia, and boy does this man know how to mix-up a plate. You have to get the soft shell crab. It's a pile of ultra-fresh, crisp-edged crab surrounded by a pool of spicy, oily, tomato based chilli sauce and four little fried, crisp, fluffy mantou buns for swiping up all that sauce.
The banh mi comes deconstructed, the house-made, soy-spiked pâté sharing a plate with sausage, pickled carrot, cucumber and a lightly dressed salad of Thai basil, coriander and Vietnamese mint, alongside toasty buttered pieces of baguette. It's a bit pointless deconstructing it like this, and just feels like unnecessary prep for the diner, but we've got to say, once we've made up our sangers, it's damn well one of the best banh mis in town.
We love the turmeric, lemongrass and richly coconutty goat curry served with more buttered baguette that when dipped, tastes like you're eating a curry drenched in nutty burnt butter. The goat is on the bone – which is as it should be – and is so tender you can pull it apart with a spoon. The fried rice is also inspired: made with nuggets of house made pastrami and potato crisps that add crunch and seasoning.
The wine list has been designed by Castlecrag local Ben Mitchell of Moreish Wines, and both our Shiraz and pinot noir saddle up to the challenge of strong Asian flavours – the first with fullness and punch, the latter with clean acidity.
And speaking of strong flavours – the banana dessert is a banana lover's paradise: caramelly steamed banana cake studded with fine strands of coconut, paired with chocolaty Milo parfait, lightly caramelised fresh banana, sweet popcorn and chocolate maple sauce. Stoner's Delight: you have a competitor.
Details
Address:
79
Edinburgh Road
Castlecrag
Sydney
2068

Price:
$$
Contact:
Opening hours:
Tues-Wed 6-10pm; Thu-Sat 4-10pm
Best selling Time Out Offers