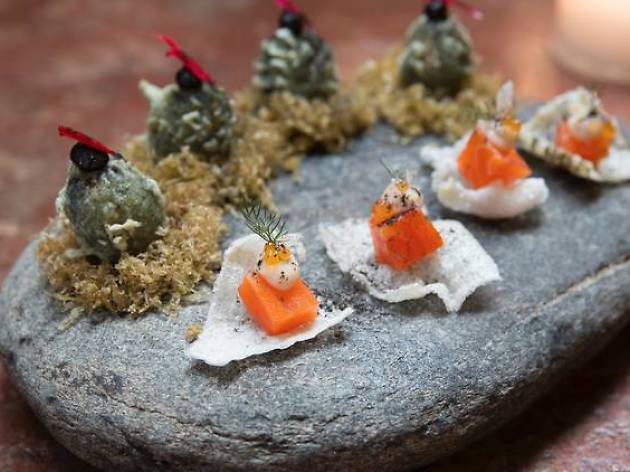 Time Out Sydney Food Awards: Past winners
In honour of our city's best and brightest chefs, each and every year
Every year, Time Out Sydney select our favourite eats across a broad spectrum from food trucks to fine dining, cafes to dinner places. Here, you can find our favourites from every award we've ever held.
What makes this modest Chippendale establishment Restaurant of the Year? That very thing. Eating in Sydney in 2014 is as much about the good times as it is about what's on the plate and in the glass. We don't just open our wallets and say 'aaaaah' anymore. More importantly, there isn't a single place we want to eat at more.
It's a menu of earthy delights at this brilliant Chippendale restaurant. There's something kind of wholefoods about the gear chef Mat Lindsay's serving up here. Sort of, at least, if you don't count the DIY roast pork belly pancakes and turbo-charged steak smothered in anchovy butter. Or the experimental duck rotolo. Raise a glass and pick up a sandwich for this year's best new restaurant.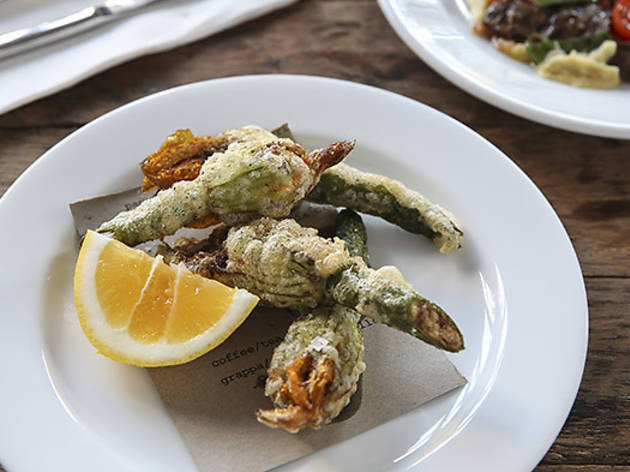 It was, at one point, Darlinghurst's best kept secret: a tiny shoebox-sized Italian restaurant run by chef Nigel Ward. His preternatural talent when it came to making pasta was like nothing we'd seen in Sydney before.
A perfect espresso is a given at this Waverley café. But they're also pushing a mellow, almost toasted-wheat Moccamaster filter, pour-over, and of course the ever-frightening bulletproof. To us, Ruby's ticks the ever-challenging box of 'cafés that serve food that's as good as their coffee'.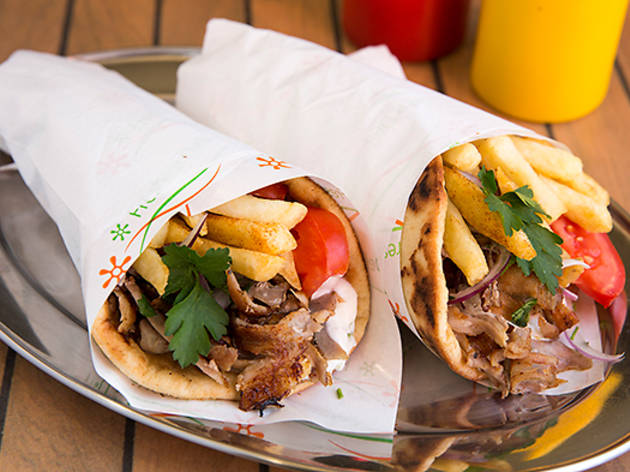 This is how it works: you join the queue and order your hot sambo, which is essentially a pillow-soft piece of pita bread spread with garlicky yoghurt sauce, then stuffed with chunky shreds of spit-roast pork (replete with crackling, which you may consider mainlining if it's been a particularly boozy night), a salad of raw onion, parsley and tomatoes and hot chips. It's rolled into a cone shape and is yours for just $7.80.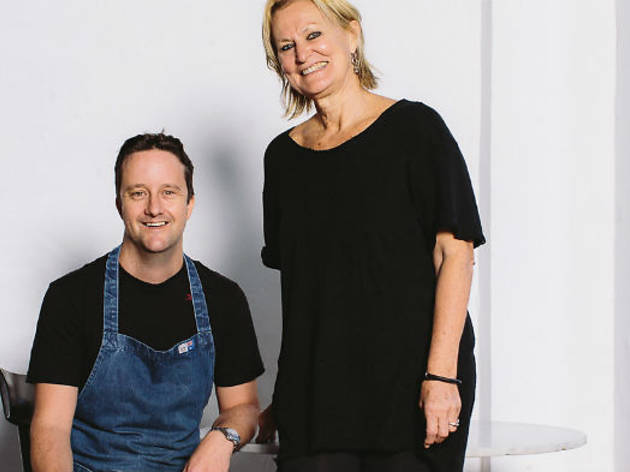 Meet O Tama Carey, head chef at Surry Hills' Italian (ish) diner, Berta. It's a restaurant we've loved since they first swung open the doors in 2010, and has never failed to serve up delicious, comforting food in a friendly and welcoming setting.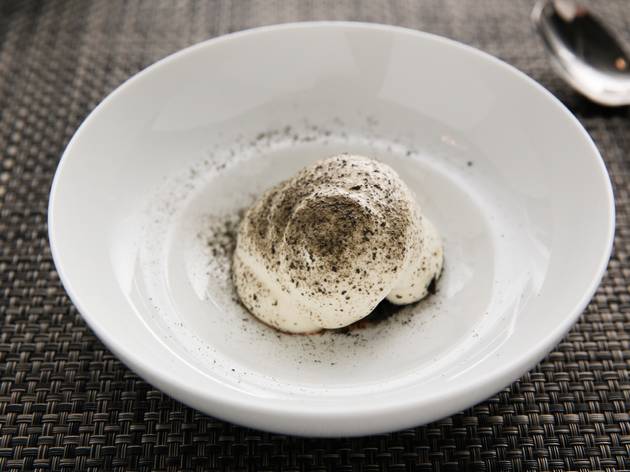 Photograph: Anna Kucera
People's Choice: Café Paci
Sydney, you've got great taste. That you chose something as forward-thinking and technically brilliant as this pop-up for your People's Choice Award winner deserves a group bear hug. Bring it in.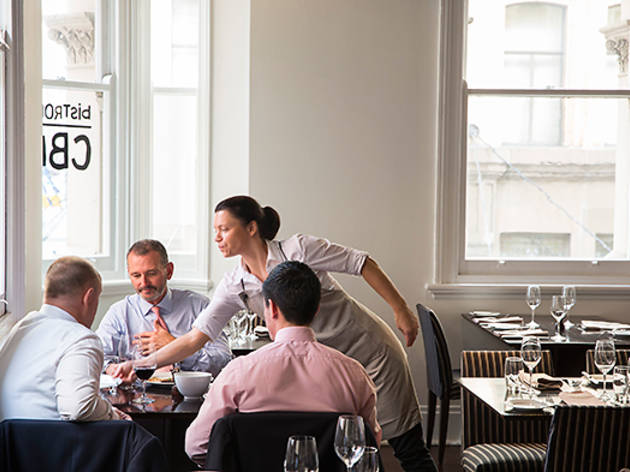 Ask any bunch of young Sydney chefs who they'd like to work for most in the city, and you can bet on a resounding "Strodey". The British ex-pat's spent the past 22 years cooking in Australia, honing his flavour of pared back simplicity, high on hidden technique.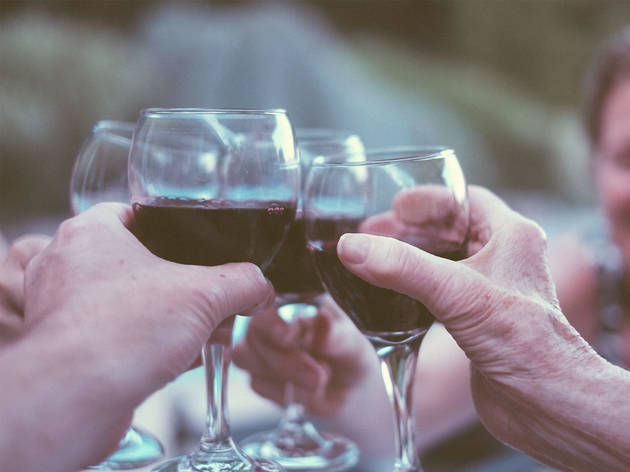 Photograph: Nick Harris
It's the restaurant that opened on a pocket full of dreams and coins scraped together from the back of the couch. And it's the restaurant you're most likely to find all of Sydney's most devoted food fanatics on a Sunday afternoon.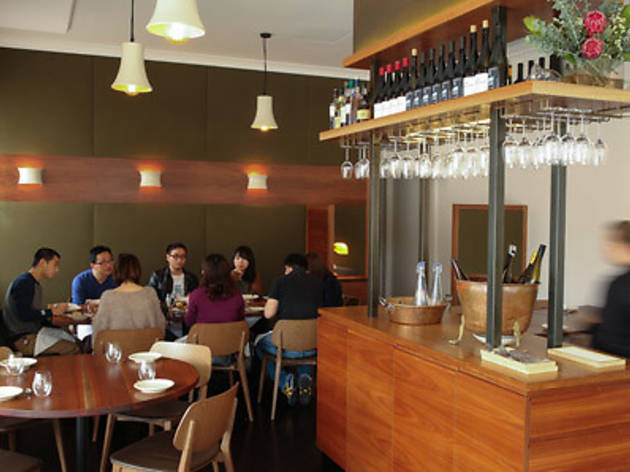 There'll always be room in Sydney for the fine-dining behemoths fed by deep-pocketed backers. But it's places like Dan Puskas and James Parry's restaurant Sixpenny – the chefs won last year's Hot Talent award – that can bob and weave between the lines, flexing and collaborating with other chefs, bringing a level of sensitivity and earnestness to the fore.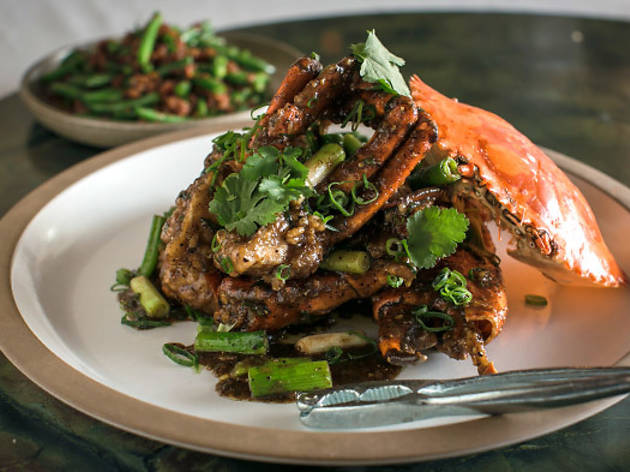 Dim sum by day, barbecue by night, crabs any time you want them. That's the Dan Hong and Eric Koh way. A wall of de-feathered, dangling ducks greets you on the way to the bathrooms, destined to become deep-golden barbecue.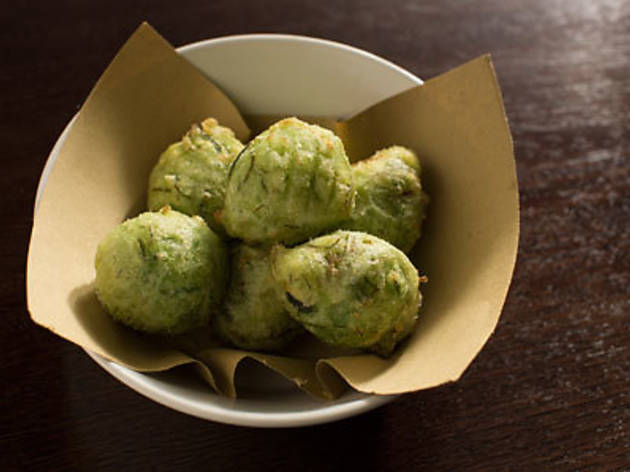 Sydney, we'd like you to meet Flavio Carnevale and Fabio Dore – the two restaurateurs who have created a restaurant so eminently likeable we never want to leave. In fact, we've been known to eat breakfast, lunch and dinner at Popolo (though like many successful Sydney restaurants who have had the idea of opening for brekky, it's ended up being a weekend delight only).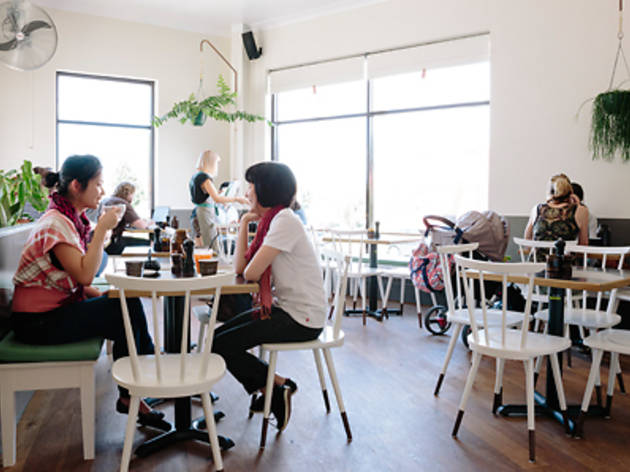 Excelsior Jones is an absolute pearler of a café with its beautiful, bleached-wood space, high windows and vintage, dusty-green awning. It's pretty much a giant breakfast welcome sign.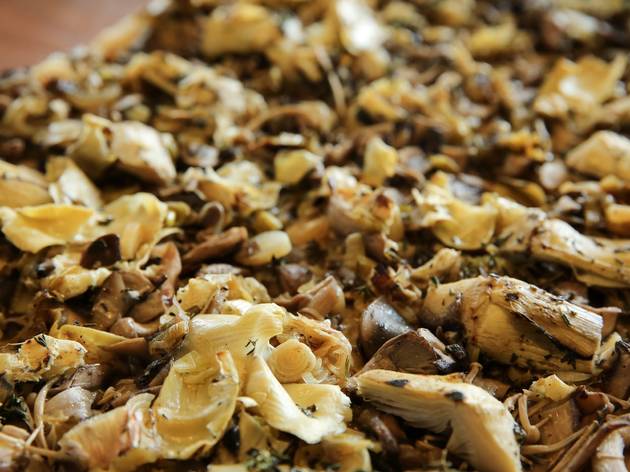 Photograph: Anna Kucera
Best Bang for Buck: Cipro Pizza Al Taglio
What do you get when you take a gang of chefs from Rockpool who are sick of cooking tasting menus and just want to make delicious slabs of pizza instead? You get Cipro al Taglio, the Alexandria hot spot where a large slice of Roman-style pizza will set you back $11 and you will very likely have leftovers for dinner.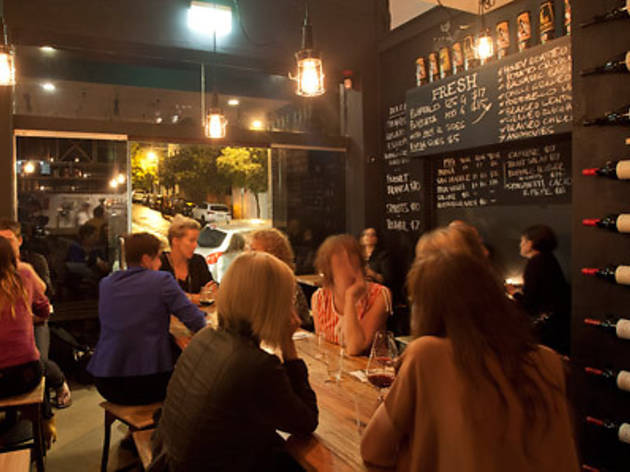 When this neighbourhood trattoria first swung open its doors early in 2012, they were going through one gigantic parmesan wheel a month for their cacio e pepe – that classic Roman pasta dish of spaghetti tossed with olive oil, pecorino cheese and pepper. "Now," says heavily tattooed and well quiffed co-owner Marcelo Garrao, "we go through one a week."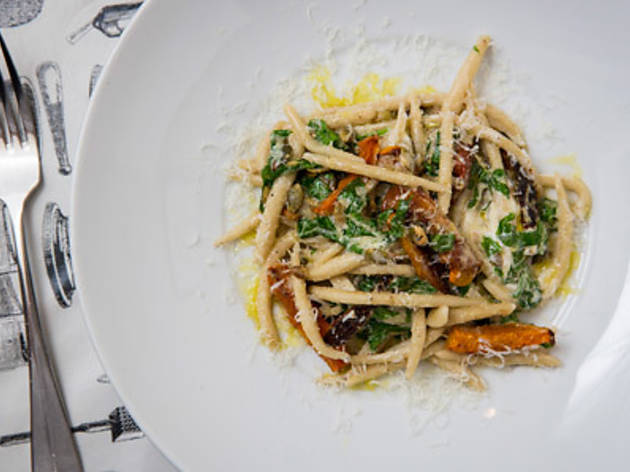 Sean's Panaroma chef and owner Sean Moran cooks his own food his own way. And he has done so since he opened the restaurant in 1993 – that's 20 years of snacking pleasure. Sean's is freshness, simplicity and fun on a plate and the antidote to every bad meal you've ever had.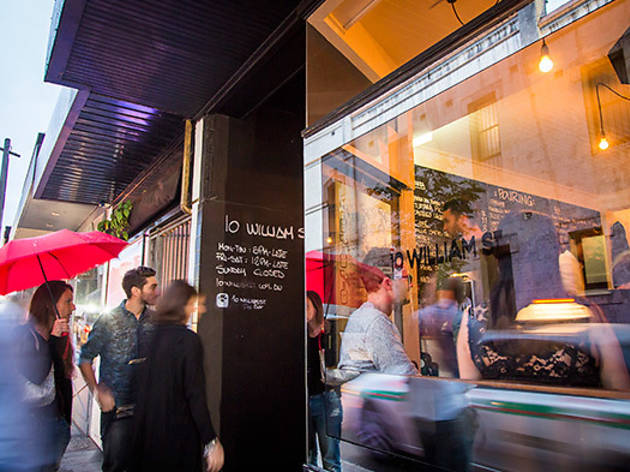 Over the five years we've been running the Time Out Food Awards, it's been the young chefs with a clear idea of their own identity and a certain courage of their convictions that get us sitting up, forks poised and plates at the ready. Daniel Pepperell, the young chef who's making a name for himself at 10 William Street, has made bold but smart decisions when it comes to where he's worked lately.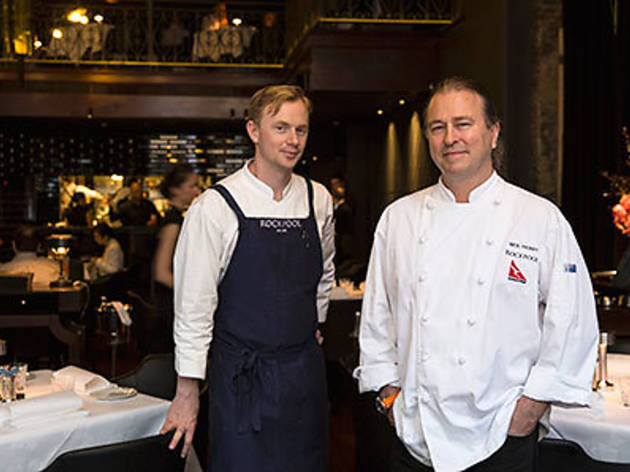 You won't find a restaurant in Sydney so burdened with the expectations of diners as Rockpool. There's something particularly special about the flagship restaurant. Maybe it's the thick white tablecloths; the plushly carpeted catwalk up the middle of the restaurant; the rubbernecking to see who's dining around you; or the incredibly professional service. Or maybe it's the food.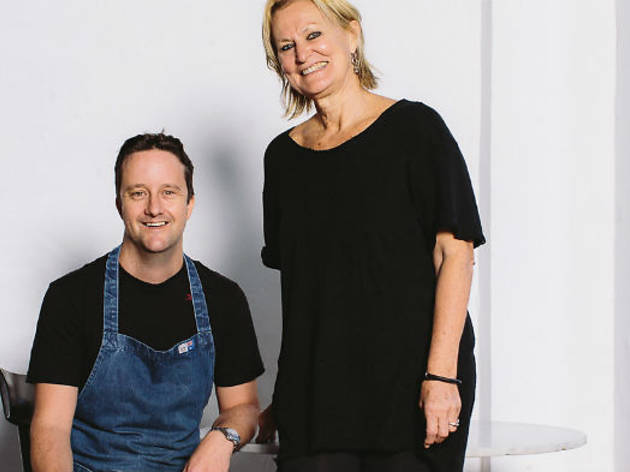 Sydney, meet Berta – the new restaurant from Vini owner and chef Andrew Cibej. Berta is a concrete bunker on Alberta Street filled with Italian wine, share plates of Italian food and people having a good time. While Berta is distinctly un-Vini-like on the plate, there's a very similar aesthetic at work: the food and wine menus written on big chalkboards; the dark palette; the dim lights; the lively atmosphere.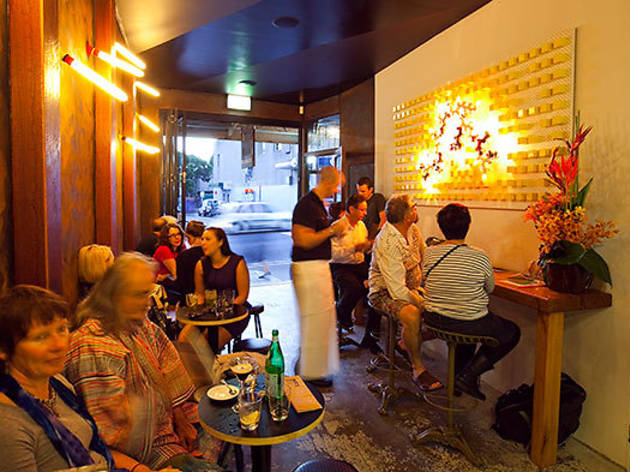 Bridging the gap between Newtown's cheap ethno offerings and a nine-course molecular journey Oscillate Wildly, Bloodwood is a very welcome addition to the Inner West. Don't expect a fine diner when you visit - it's not that kind of place.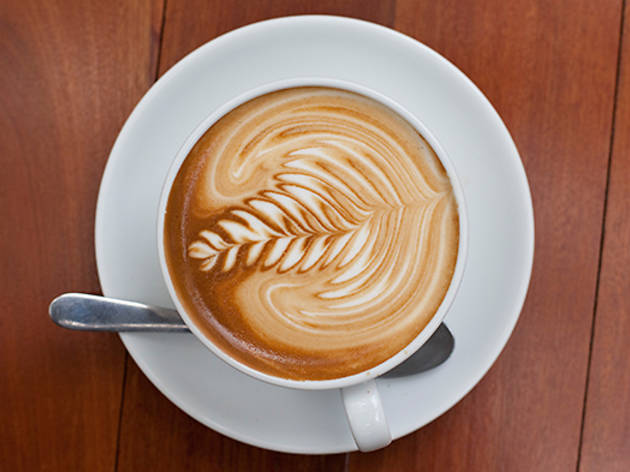 Why is this unassuming little Surry Hills café pretty much kicking the arse of every other of its ilk in town? Well, they're serving exceptional food, great juices (watermelon, lemon and mint, for example) and Single Origin coffee, and although they're a little herbal (they sling chai and serve organic soft drinks, small-estate teas and the like), they're not big posers.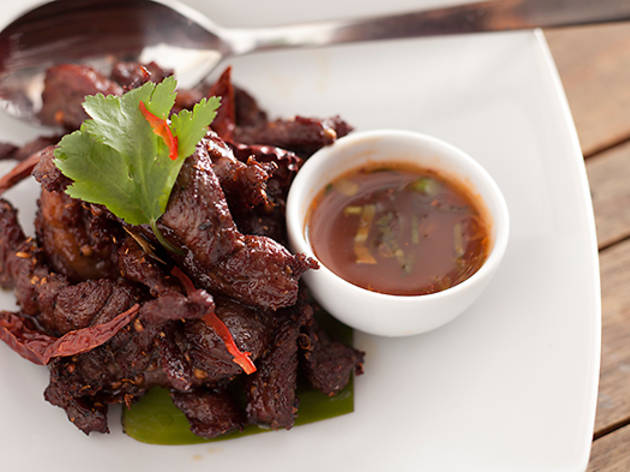 Disappointed by Spice I Am's Victoria Street branch? Love the original on Wentworth Street but can never get in? We hears ya. But never mind, because here's House. It's the same team from Spice I Am, doing not the tricked-up top-dollar stuff that Darlinghurst is known for, but the street food of northeast Thailand. That means plenty of salads, grills and fermented, dried and sour gear.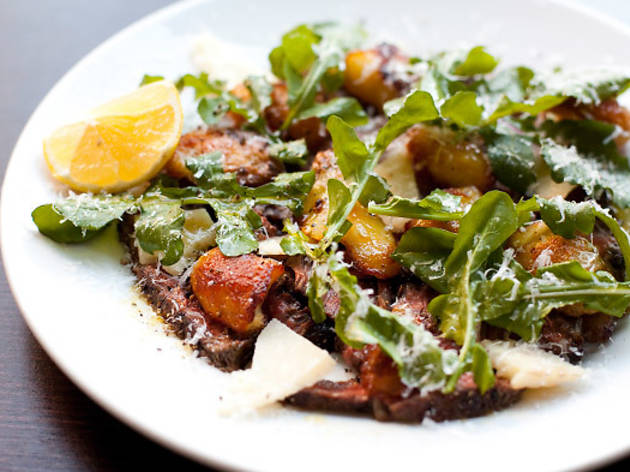 Since nabbing chef Sam Bennett from Glebe Point Diner, this restaurant/wine bar has been going from strength to strength including funkifying their wine list. Right now they're even giving each customer a free glass of wine, no strings attached, between the hours of five and six. One week it could be Dubbonnet; the next, lillet.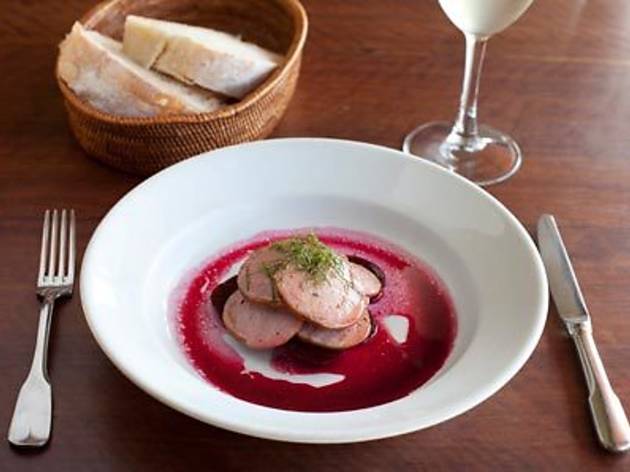 Phillip Searle and Barry Ross open their restaurant three days a week, nine months of the year. It's BYO only and take it from us – it's no bad thing to overcater when it comes to the booze. So what makes Vulcans the restaurant you should hop in your car or brave the country train and travel two hours out of Sydney to visit?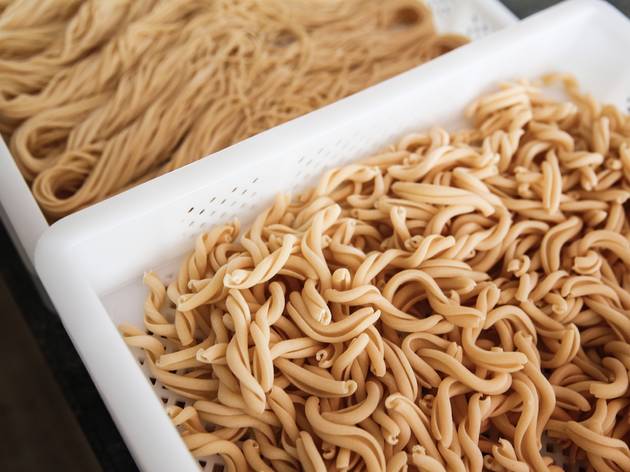 Photograph: Anna Kucera
Some people will argue that it's all about the food in a restaurant and that service shouldn't come into it. These people haven't been served by enough sub-standard waiters. A really great restaurant needs that mix of excellent floor staff and great food. And if there's a better equipped team than Traci Trinder and co at Buzo to deal with the hungry, loud hordes, we'd like to see it.
More restaurants we love
Too many restaurants, not enough time. Cut the fat with our guide to the best places to eat in Sydney right now.
Best selling Time Out Offers