Sydney theatre in September
Here's what and who to check out on Sydney stages this spring – and where to find 'em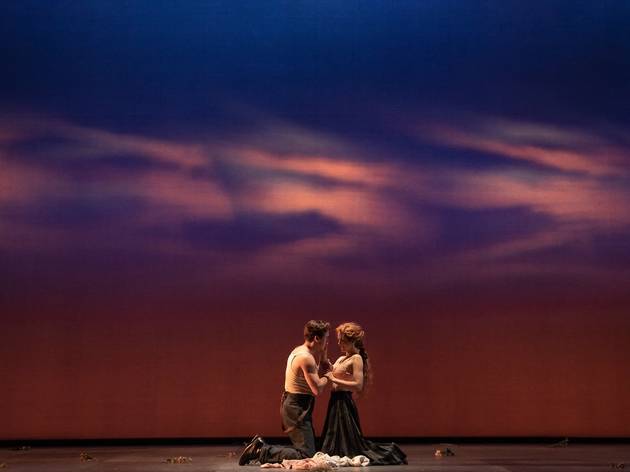 It's Sydney Fringe all September, so if you want to check out some independent or experimental work, this is the month to do it. Check out our highlights list for some ideas.
At the other end of town, our biggest theatre companies are busy at work with STC's epic production of The Harp in the South continuing all month, and Virginia Gay bringing the laughs to Belvoir in Calamity Jane.
Tina Arena is returning to the stage in Evita, and Newtown is about to be taken over by Edgar Allan Poe in a large-scale immersive theatre experience called A Midnight Visit.
Check out our latest theatre reviews to see what we're loving; and if you're a theatre lover, consider booking a southwards trip next month for Melbourne Festival, which is looking seriously good this year.
Immersive theatre
Theatre, Performance art
A Midnight Visit warehouse, St Peters
The mysterious and macabre works of Edgar Allan Poe are scary enough when they're just on a page, but what happens when they burst to life across two storeys and more than 30 rooms in an abandoned Newtown warehouse?
After something less dramatic?
Here's your hit-list for the best that Sydney's galleries have to offer this month.