Ashfield area guide
The best restaurants, bars, shops and events in Ashfield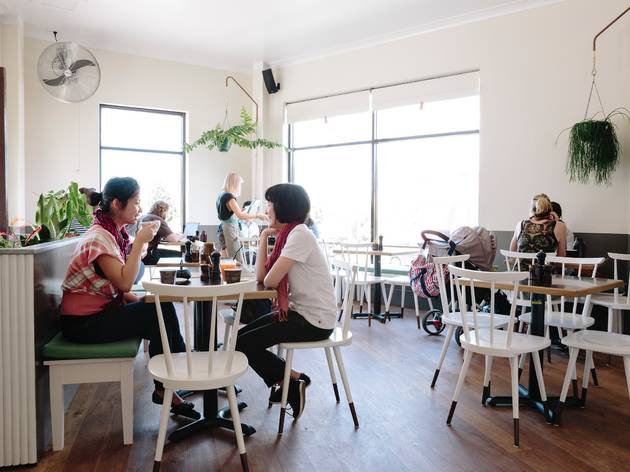 As the Inner West undergoes more and more plastic surgeries, Ashfield holds onto the charming remnants of its ageing looks. Sure, the aspirational apartment showrooms have crept into Liverpool Road, and soon this strip will be given the nip-tuck of high density living. But something tells us the steamy dumpling holes in the wall, eccentric pockets of activity and buzzing cultural clubs of Ashfield will continue, untouched for a while longer.
Once the eucalypt-dotted land of the Wangal people, Ashfield has federation mansions, pastel Victorian castles and an unbeatable stretch of cult Chinese eateries all proclaiming to be 'New Shanghai'. Mementos of Ashfield's past are tucked into the parks and side streets, such as a proud bust of Mei Quong Tart – a 19th century progressive Chinese ambassador who owned a tea house in the QVB that once hosted celebs and suffragettes. Spend time meandering in dumpling queues and you'll catch glimpses of seniors waltzing in the mirrored Town Hall, mysterious karaoke joints that may or may not be open (the lights are on, is anybody home?) and tables of locals at the Polish Club enjoying vodka, pierogi and Flintstones-sized pork knuckles with sauerkraut.
No Inner West trip is complete without a dig around Newtown, and why not go even further west with our guide to Parramatta.