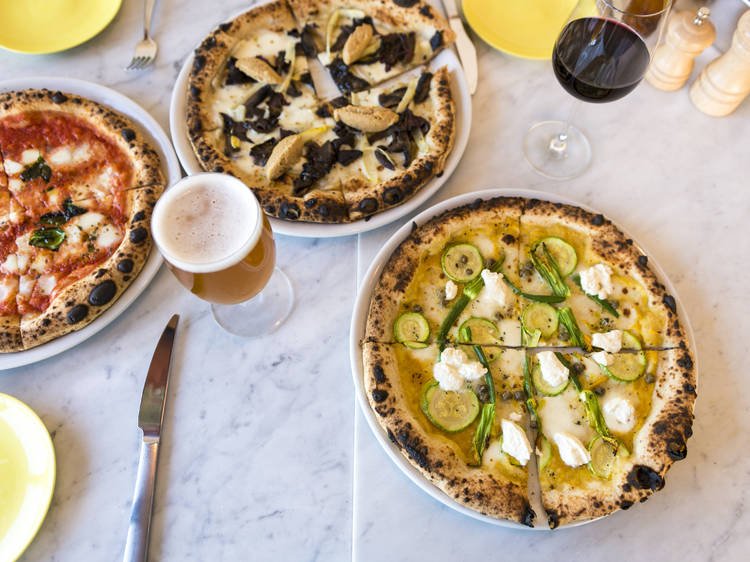 Photograph: Cassandra Hannagan
First order of business in Marrickville when you're feeling snacky is a pork roll. No matter how many other contenders open up, Marrickville Pork Roll (236A Illawarra Rd) is still the number one pick (don't worry, those queues move fast).
If you're more a noodle fan, make sure you check out the cupboard sized Banh Cuon Ba Oanh (343 Illawarra Rd) for their amazing steamed rice noodles with pork, or the choose-your-own lunchboxes at VN Street Foods (294 Illawarra Rd).

Craving pho? The offerings in Marrickville span the full spectrum, from new era restaurants like Eat Fuh (274 Illawarra Rd), to the classic fluorescent-lit comforts of Pho PHD (260 Marrickville Rd).
Transport yourself to Kyoto with a traditional Japanese breakfast spread from Kurumac (107 Addison Rd).
Plant-based dining is all the rage and few places do it better than Pizza Madre (2/205 Victoria Rd), a vegetarian wood-fired pizza joint that nails their vegan pizzas too (get the broccoli, pinenut, chilli and tomato number). For more meat-free dining check out Two Chaps (122 Chapel St), a vegetarian cafe that also opens at night for pasta and Italian-style desserts. Or for café treats that are vegan-friendly, Petty Cash (68 Victoria Rd) has you covered. Grab your food to go and eat in the sunshine in Enmore Park.