Food and drink festivals in Sydney
Eat, drink and be merry at these celebrations of all things edible around the city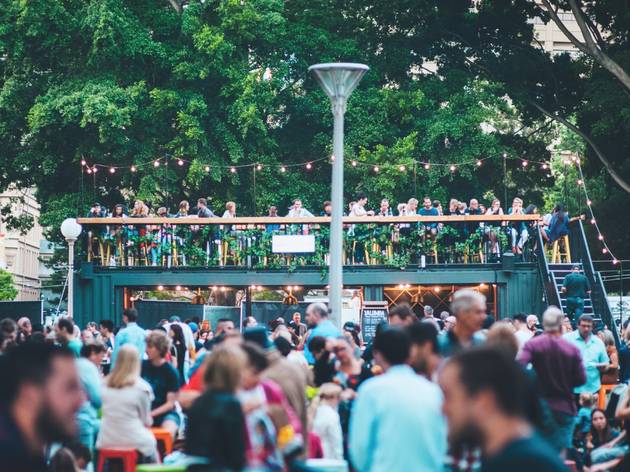 It's clear Sydney has a healthy appetite, with new food precincts and fresh-faced eateries packed out across the CBD and suburbs. There's cheap eats to be discovered, spicy dishes that'll send steam out your ears, neverending ropes of pasta curling their way around the city, and acres of tiramusu that will render your belt useless.
But it's the city's food and drink festivals where we take it up a notch. The regular foodie festivals that pop up each year let Sydneysiders unhinge their jaws for tastings, masterclasses, cooking demonstrations and chef meet-and-greets. And we've found some of the best the city has to offer.
RECOMMENDED: Wheelchair accessible restaurants in Sydney.
The tastiest festivals in Sydney
Get you dairy and wine fix
Here's a list of Sydney venues for lazy afternoons and late nights, when all you want to do is graze on a luxurious cheeseboard. Put a solid dent in a bottle of wine while you catch up on the last few years, days or minutes of someone's life and debate the age old question: cheddar, Brie or blue?