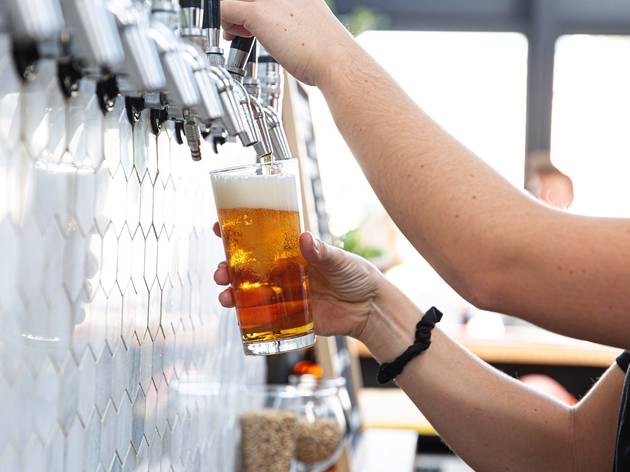 The 15 best craft brewery bars in Sydney
Name a better place to spend an afternoon with a bunch of good mates. We'll wait
Craft brewing has grown up a lot since pioneering Young Henrys came along in 2012. Gone are the days when small-batch pale ales were shrouded in mystery and looked upon with suspicion; craft beers have made their way into the mainstream, and we are here for it. The Australian beer landscape is now truly world class, and while we're pretty darn spoiled for choice when it comes to places to drink craft beer in this city, there's something special about going straight to the source. Fresh is best, after all, and it doesn't get any fresher than that. From Sydney's south to the Northern Beaches, there's always a brewery close at hand – so leave the car keys at home, set aside an afternoon and make tracks to these excellent establishments pouring the top brews in town.
Prefer the pub? Head to one of Sydney's best pubs instead.
Want to experience more of Sydney's finest? Here are 50 things to do in Sydney at least once in your life.
Sydney's best craft brewery bars
Feeling peckish?
What could be more perfect than a really good burger? Nothing, that's what. Whether you like them stacked to the nines, fat-rich and salty, fried or grilled, veggie or vegan, here are the best burgers in Sydney.