The best tiramisu in Sydney
When you want the ultimate Italian pick-me-up, here's where to go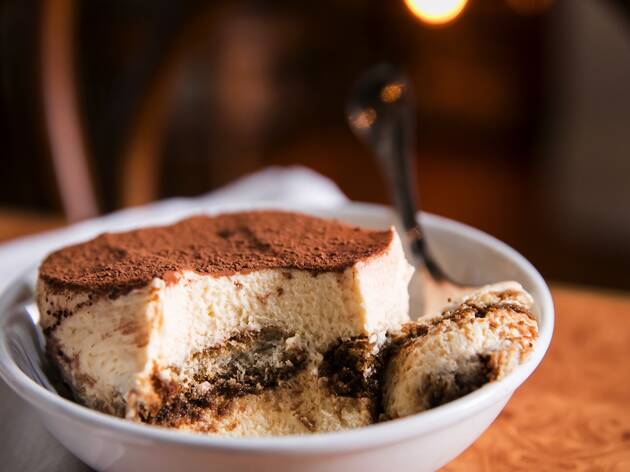 Nothing gives a little lift to the end of a long Italian lunch like a tiramisu. The classic dessert manages to make something that should be weighty (lots of egg, cream, mascarpone, coffee liqueur and coffee-soaked Savoiardi biscuits) feel like a fluffy, cloud-like dream. No matter how much pasta you've scoffed, or how big your bistecca Fiorentina was, somehow we always find room for a little tiramisu, the pick-me-up that puts a caffeinated spring in your step and a little extra shot of booze in your belly.
Need savouries first? Try Sydney's best Italian restaurants, and then work off those carbs with the best walks in Sydney.
Recommended: 50 things to do in Sydney before you die.
Want the carbs first?
While good pizzerias and dirt-cheap red sauces places are harder to find than the poshest stuff, there are still spades of options to choose from. We've picked our favourites from every style.