Makerspaces in Sydney
Learn to make your own homewares in these dedicated workshops and schools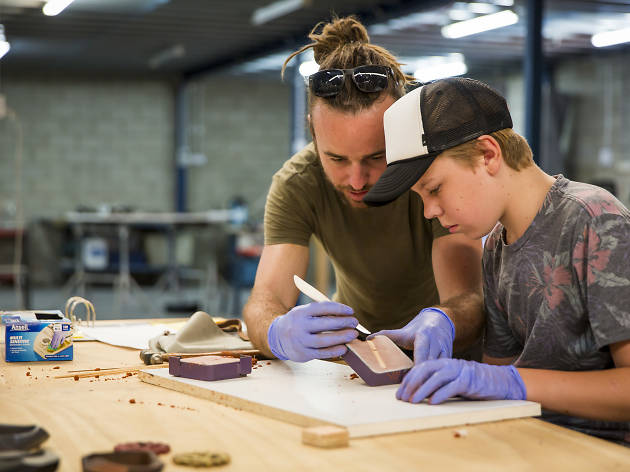 There are a number of dedicated makerspaces throughout Sydney that'll teach you just about anything, from sewing your own leather goods to basket weaving, toolmaking and pearl knotting. With a little bit of practice, you could soon be part of a growing community of passionate local makers.
Make feel-good purchases from these ethical shops in Sydney. Find the best nurseries and plant shops. Short on dough? We've got 25 things to do under $25.
Shop local
Get all dressed up in frocks from the 1950s, flares from the swinging sixties and super trendy smocks from the '70s. You can find outfits from all the ages at Sydney's best vintage shops, and the homewares to match at Sydney's best antiques shops.
Pick up a new pencil case
There's nothing better than ticking off tasks on an old-school to-do list. And though online notebooks are convenient we still have a soft spot for hard copy notebooks and traditional letter writing. Luckily, there are still specialist stationers in Sydney where you can flick through an endless supply of paper diaries, greeting cards and pretty gift tags.