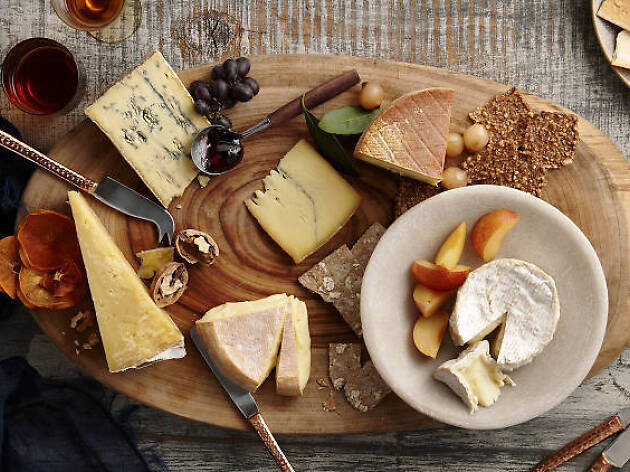 The country's best wheels of cheese are rolling into Carriageworks
Mould: A Cheese Festival is exactly what it says on the tin – a joyous celebration of handmade Australian cheeses. Since Sydney enjoyed last year's cheese party so much, an extra evening session has been added to the 2019 fromage freak out.
Over the two days, you'll be meeting a more than 60 members of the cheese family, from tart blue veined varieties to crumbling aged cheddars, washed rind numbers and super smooth soft rounds.
The funky stalls will be setting up within Carriageworks, and the line-up is a particularly fine pedigree of cheesemakers from across the country. Expect Bruny Island Cheese, Yarra Valley Dairy, Grandvewe, Section 28, Shaw River, Tolpuddle, Tongola, That's Amore and more.
If you're hungry for more, dairy-skewed stalls will be doing raclette, fondue, toasties and the cheesiest of cheeseburgers, plus there will be a bar so you can pair your cheese haul with wines, whisky, beer and cider.
To cater for all Sydney's cheese lovers, there will be the evening session on Friday from 4-8.30pm, then two sessions on Saturday, the first from 11am-3pm followed by another from 4-8pm. The highly sought-after tickets cover all your tastings plus one glass of wine to inspire more pairings.
If you really love cheese, check out our cheese lover's guide to Sydney.