Ramadan Night Market Tours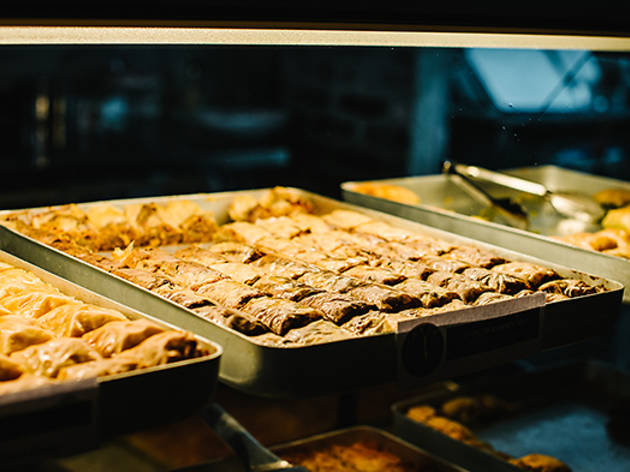 During Ramadan a night market fills the main drag in Lakemba with some of the best street food Sydney has to offer
For the month of Ramadan stall line Haldon Street and Railway Parade to provide a global food tour in only a few blocks. Choosing where to start can get overwhelming, which is why Taste Tours run a guided evening walk that let punters snack their way along the footpaths and explore a fascinatingly diverse area of Sydney.
Last year the tour started you off with net roti and a gentle lentil curry sauce at the Island Dreams Café that deals in the Malaysian-influenced cuisine of the Cocos Islands and Christmas Island. This is also a good spot to pick up a packet of house-made fast-breaking pineapple biscuits.
Across the road was murtabak - the Malaysian equivalent of a gozleme. Your visit will not complete without a serve of haleem, a slow cooked lentil curry with tender beef pieces topped with a fresh and fragrant sprinkling of fresh coriander, ginger, fried onions and lemon juice.
Maybe you'll sample naan, camel burgers, carrot juice, jalebi and knahfeh – whatever is on offer you'll leave very full and very happy.