Time Out guide to Darling Harbour
The best things to see, do and eat around Darling Harbour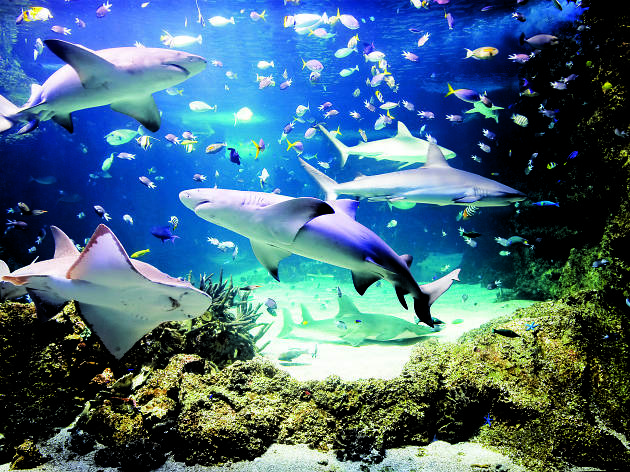 Many of our big attractions are found along the waterline at Darling Harbour, so we put together a guide on the best bits of this visitor-friendly part of the city, from top ticketed exhibitons and natural wonders to Darling Harbour restaurants, hotels and accomodation.
Darling Harbour restaurants and accomodation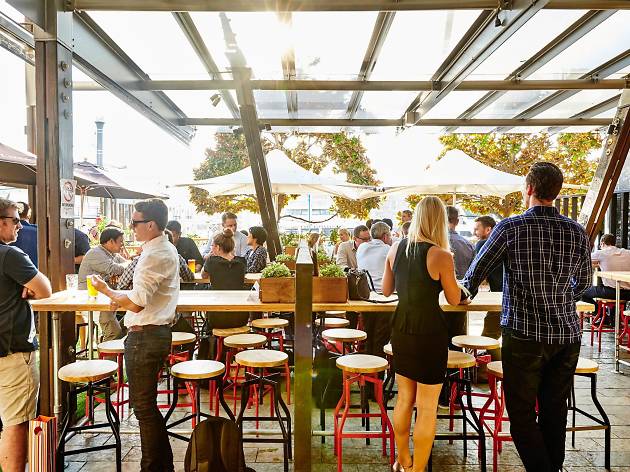 The best restaurants in Darling Harbour
Darling Harbour is definitely one of Sydney's most visitor-friendly areas, packed with hotels, attractions, exhibitions and ways to while away a day in the city. When you need to refuel for more adventures these are the restaurants Darling Harbour is known for, from the ribs at Hurricane's to fine dining at Sepia and casual waterfront bites at Beer DeLuxe.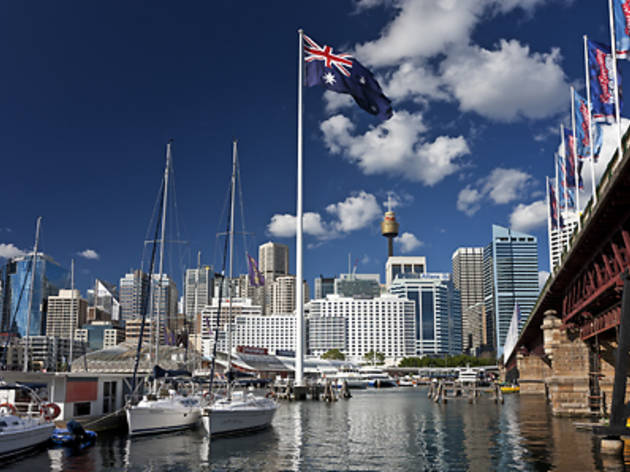 The best Darling Harbour hotels
Darling Harbour accomodation is plentiful, which is probably why so many visitors to SYdney choose to base their stay around the harbour in the city. It doesn't hurt that many of the city's top attractions are located down by the water too, not to mention plenty of eating and drinking destinations. To help you on your way here is our list of the top Darling Harbour hotels for your next visit to Sydney.
Need to chill out?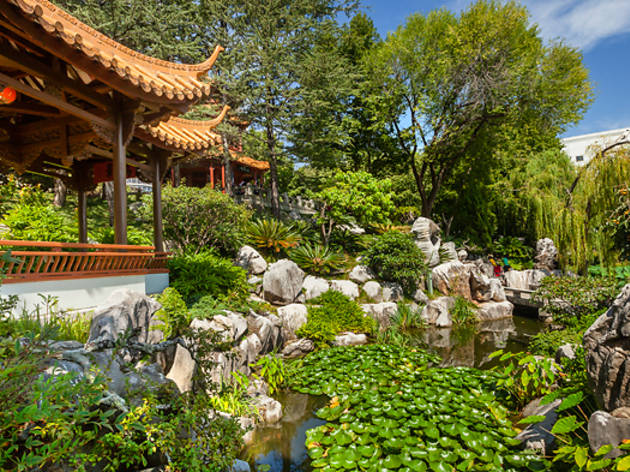 Chinese Garden of Friendship
Waterfalls, weeping willows, lily pads and blossoms make this one-hectare garden a charming and calming place to visit. Officially opened in 1988, the Chinese Garden of Friendship was initially commissioned by the Guangdong Landscape Bureau in Sydney's sister city Guangzhou to reflect the bond between the two cities, and incorporates architectural principles of the Taoist philosophy of yin (calmness) and yang (activity). Featuring calligraphy, carvings and sculpture, alongside dragons and other mythological creatures, the garden transports visitors from Sydney's city of sin into a world of tradition and calm – a refreshing change from exhaust fumes and traffic. The garden is dotted with hidden treasures, including an ancient cyad (fossil plant) and the red silk cotton tree (a floral symbol of Guangdong). A highlight is the Lake of Brightness, which is full of chubby carp. Visitors who are feeling adventurous (or glamorous) can even channel Imperial China, dressing in traditional prince or princess gear, playing around in their very own Chinese palace for the day. The Chinese Garden offers oodles of zen – the perfect environment to sip your tea, savour the peace and quiet and be cocooned from the crazy city.
Book online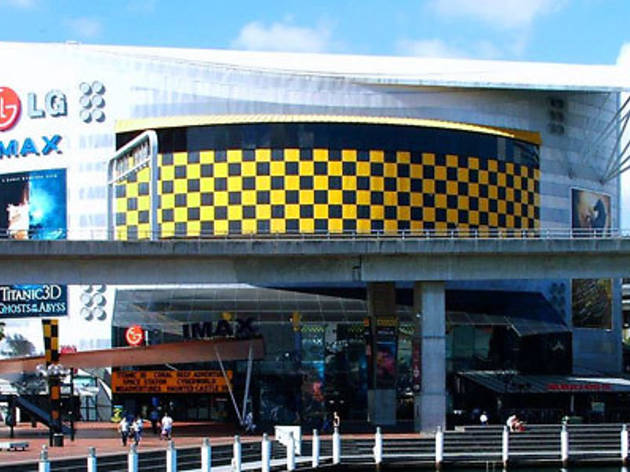 IMAX Theatre
The giant, eye-shaped IMAX theatre lies between a couple major overhanging artillery roads in touristy Darling Harbour. It claims to have the world's largest cinema screen and is one of the only movie theatres to show flicks regularly in 3D. The screen towers at a ridiculous 29.42m (or around eight storeys high) and is 35.73m wide. Its theatre seats a whopping 540 people. An IMAX movie takes your regular 2D film by the balls, slaps it silly and blows it up to gigantic proportions - 10 times larger than traditional cinemas, in fact. It's literarily larger than life. While some films screened at IMAX remain in 2D, others are enhanced by an added dimension. Gone are the days where the 3D experience consisted of sitting in a dark room with some flimsy cardboard glasses precariously perched atop your nose. Nowadays, viewers are kitted out with newfangled polarised glasses. For a film to be 3D, the movie is shot with a special two lens camera and photographed on two separate sets of film. All this snazzy technology transforms what would have been a humdrum experience into something extraordinary. A trip down to IMAX is an economical way to travel through the Grand Canyon, embark on an African safari, swim through the deep blue sea or submerge yourself in the unforgiving underwater world of sharks and whales.