The best restaurants in Darling Harbour
The top spots to sit down for a bite to eat when you're down by the water in the CBD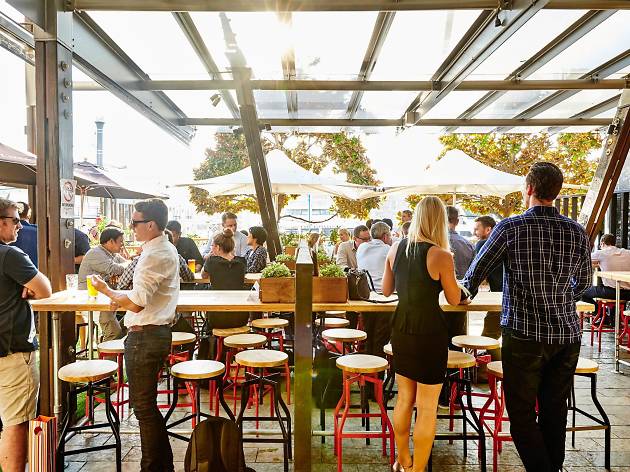 Darling Harbour is definitely one of Sydney's most visitor-heavy areas, packed with hotels, attractions, exhibitions and ways to while away a day in the city. When you need to refuel for more adventures these are the restaurants Darling Harbour is known for. For more dining inspiration, check out our guide to the best restaraunts in Barangaroo, Newtown, Surry Hills and Bondi.
RECOMMENDED: Our guide to the 50 best Sydney restaurants
The best Darling Harbour restaurants
More Darling Harbour highlights
Things to do, Food and drink
Many of our big attractions are found along the waterline at Darling Harbour, so we put together a guide on the best bits of this visitor-friendly part of the city, from top ticketed exhibitons and natural wonders to drinking and dining spots to keep your energy up for a day out in the city.
More fun times in Sydney
Things to do, Fairs and festivals
We've picked out 50 things to do in Sydney at least once, from kayaking on the harbour and cocktails with a view to our favourite weekly markets.
More places to eat in Sydney
This is the definitive, ranked list of where to eat in Sydney right now.