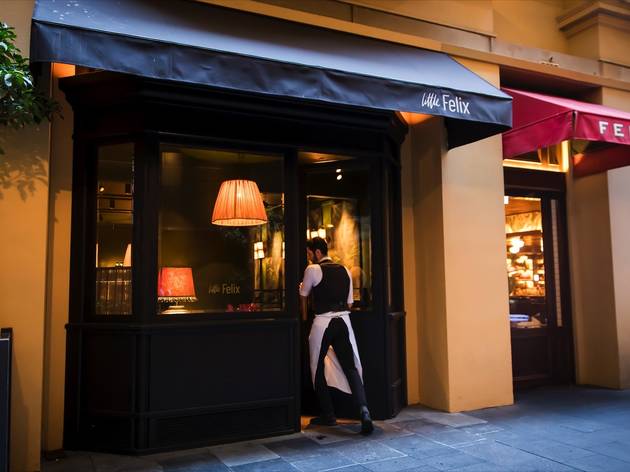 Where to celebrate Bastille Day in Sydney
Sydney is putting on a très bon celebration for France's national day
Joyeux quatorze juillet, Sydney! Celebrate France's biggest calendar event with these tasty events happening around town. In honour of the storming of the Bastille – a French prison where political dissidents were locked up during the French Revolution – Bastille Day is marked on July 14 by France and the French diaspora around the world as a celebration of victory and the reunification of the country. From French cinema classics to where to feast on French delicacies, there's something for every Francophile – just don't forget your beret. Once you're done, you could take that beret for a pirouette at one of these ice-skating rinks in Sydney.
RECOMMENDED: The best cheap eats in this entire city.
Bastille Day events in Sydney
At Surry Hills neighbourhood southern French bistro, Loluk Bistro, they feel that victory is best celebrated with a four-course feast and matching French origin wine. The whole feast will set you back $95 per person, with a glass of sparkling wine each, too. Sit in the open, street-facing dining room and soak up the cheese and wine against the whitewashed walls – the lively atmosphere and Provençal stylings are a gentle, breezy reminder of the French seaside.
One of the best things to come out of lockdown was the blessed entry of make-at-home dinner boxes into the dining space. Merivale-owned French restaurant Félix has created a dinner box suited to the biggest French celebration of the year: Bastille Day. For $105, you'll be able to assemble a fine French feast for two, complete with baguettes and French onion soup for an entrée.
While the Bastille Festival itself has been postponed until October 2020, the francophiles among you can still get your Frenchy fix with boxes of wine, cheese and other goodies delivered to your door. Vive la révolution indeed, especially if it's this cheesy. Now, the crucial question: which box will you choose? Kits contain allthe ingredients you need to make fondue or raclette – or simply treat yourself to a selection of wine and cheeses from the full range online.
Find more things to do this July
September not only heralds the arrival of warmer weather, but much like the trees and flowers waking up from the winter snooze, life is returning to the city's social scene.
Best selling Time Out Offers