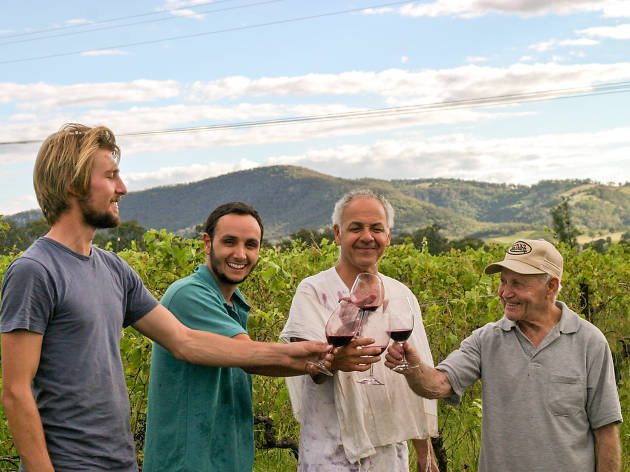 1/4
Photograph: Supplied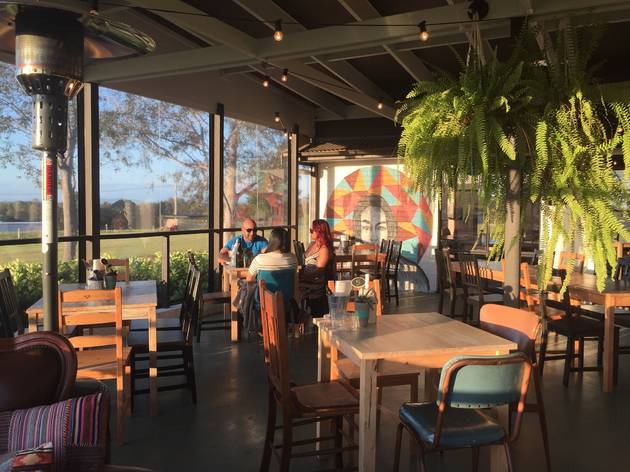 2/4
Photograph: Freya Herring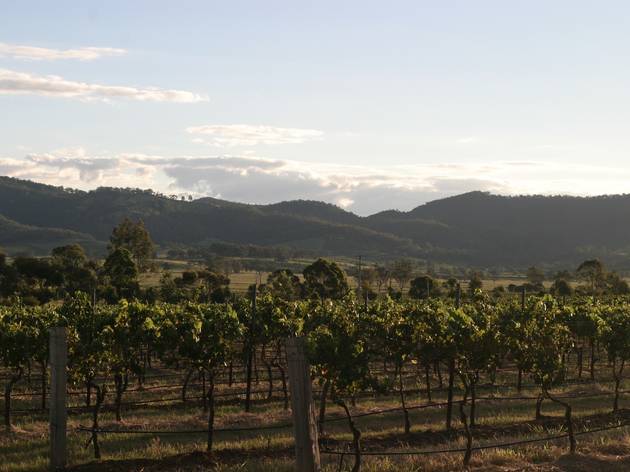 3/4
Photograph: Supplied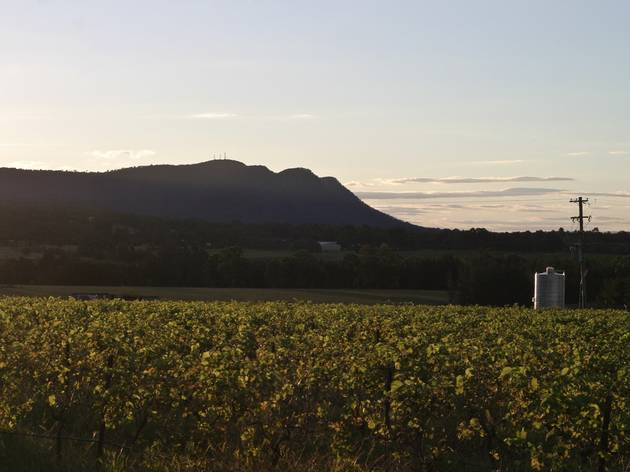 4/4
Photograph: Supplied
A weekend at Harkham Winery
Get out of town and head to a natural winery for the weekend
Natural wine is everywhere right now, and there's a reason for that: it's totally delicious. Harkham Wines in the Hunter Valley is one of our favourite producers, and it's also one of the closest wineries to Sydney that produces natural drops.
The best thing about Harkham? It has a restaurant and accommodation, so you can drink to your liver's content, as there's no need to drive anywhere afterwards.
There are individual rooms for small parties but if you can scramble it, get a group together and go for Harkham House, which is a four-bedroom extravaganza. There is a massive living room/kitchen replete with wood-burning stove (you can't light the fire in summer due to the risk of bush fires, but during the colder months it's all yours) that opens up onto a sun-drenched terrace boasting a view over the valley that will blow you away with its misty, serene beauty. We want to be here with a big group of friends, drinking wine from the cellar door just a few feet away, deep into the wee small hours. In the morning, watch Balloon Aloft's hot air balloons float above you as you drink your morning coffee (there are pods and a machine in the house).
Over at the cellar door, you can get a private tasting in the cocoon room (which at times hosts a kaleidoscope of butterflies flying about for some – epic – reason). The wines here are incredible, with their Aziza Shiraz the only New South Wales wine featured on the Noma Australia wine list. Try that one, obviously, and also tuck into the Semillon (when in the Hunter…). Go the Old Vines Shiraz for something meatier – it's aged in French oak. As they're all minimal intervention wines, each bottle, as well as each vintage, is utterly unique. They're even making mead. And don't miss out on the chocolate hazelnut liquor. We know, it sounds tacky AF, but goddamn if it isn't the most addictive thing we've ever drunk: sweet, thick and super chocolaty, it's pretty much dessert in a glass, but boozy. It already feels like our dirty little secret.
Next door, co-owner of the winery Richie Harkham (he established it with his dad and uncle in 2005) and Drew Wallin (who once ran Manly's beloved Wharf Bar) have a Latino restaurant. It's called Pop Up, and they do a killer Tommy's Margarita (like a normal Margarita, but with cactus-sourced agave syrup replacing the usual Triple Sec). Of course, there are all the Harkham wines on offer too, but what's the point in being here if you're not going to get a stinking hangover from mixing the grape and the, uh, cactus?
There are dishes like 'smash your own' guacamole (which is exactly what you think it is), some seriously tender chicken wings that have been cooked long and slow in banana leaves, charred corn on the cob, and chicken tacos set to keep everyone happy. Plus there are thick, chewy churros with chocolate sauce that we get all over ourselves, with no regrets. All of this is situated within a colourful, graffitied space wide open to those incredible views, so you can watch the sun setting while you drink that Margarita.
It's basically the weekend away you've always wanted – you can go out for dinner one night and stumble into bed safe and sound, and the next night you can buy up some local produce and kick back at the house with a movie and the fire ablaze. And you get to try some of Australia's most exciting wine while you're there. Not bad for somewhere only two hours out of Sydney.
Time Out stayed and dined as a guest of Harkham Wines.
Wanna try some natural wine for yourself?
The popularity of natural wine is on the rise in Sydney, so when we chatted to Katrina Birchmeier and Mike Bennie about why people are loving low intervention, organic and biodynamic wines.
We spoke to a top sommelier about what's so special about natural wine
Katrina Birchmeier gives us the scoop.
Want more Hunter tips? Check out our guide
Plan a long weekend in the Hunter Valley with our guide to where to eat, drink, stay and play in Pokolbin.