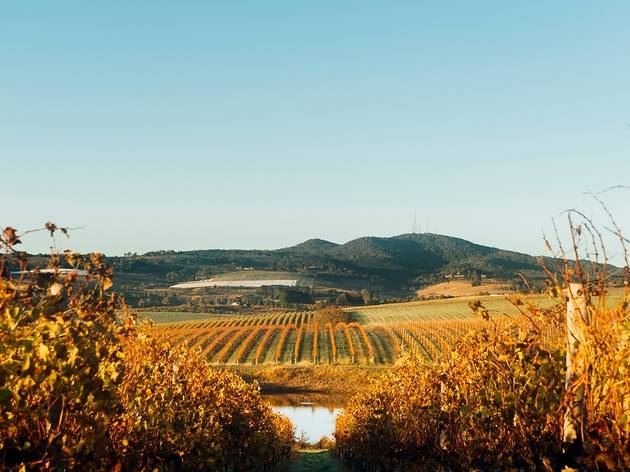 The best wineries in Orange
Where to sip on cool-climate wines and take in the pretty pastoral scenery
The country town of Orange is filled with picture-perfect vineyards. Its wine scene is fledgling compared to stalwarts like the Hunter Valley and Mudgee, but these young guns can pack a punch. The area's cool climate and varying altitudes have attracted the attention of classically trained viticulture fiends, who are putting their knowledge gleaned in regions like northern Italy and Champagne to the test in the climes of country NSW.
Unlike some other regions, Orange doesn't pride itself on just one type of grape variety, but is remarkable for being able to produce a full-bodied shiraz as well as a light, crisp sparkling within the same square radius of nearby volcano, Mt Canobolas. We've rounded up the stars of Orange's flourishing wine scene for you – here are the ones to add to your hit list.
Recommended: The ultimate guide to Orange.
Want to stay in the city?
In the national parks that sit on the city's fringes, you'll find several wonderful hikes that are perfect for those who prefer a relaxed amble to a major expedition. Lace-up those boots, grab a fistful of trail mix, top-up your water bottle and head out on one of these easy day hikes near Sydney.