Heads up! We're working hard to be accurate – but these are unusual times, so please always check before heading out.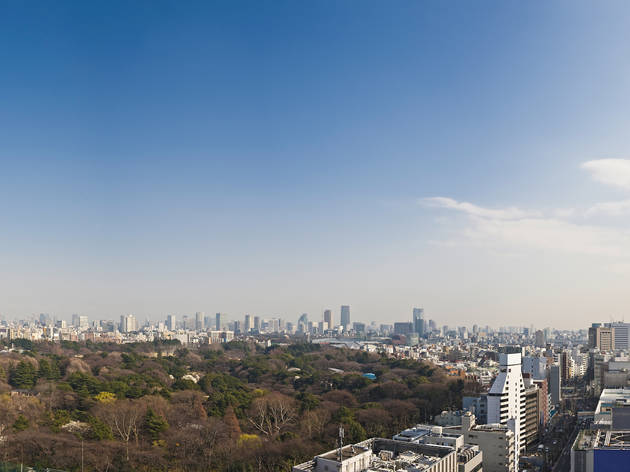 101 things to do in Shinjuku
From cult art to decadent ramen, this is our guide to Tokyo's sprawling entertainment centre
Trying to navigate your way through Shinjuku Station is hard enough, but when you finally find the right exit, figuring out how to make sure you don't miss out on any of Shinjuku's best shops, restaurants, bars and tourist sights is a challenge all on its own. You could live in Tokyo for years and still not discover everything it offers.
This is where we come in. Doing what we do best, we've scoured the area for the top hotspots and narrowed the list down to a healthy 101 things to do, including chilling in jazzy coffee shops, shopping in massive (and boutique) department stores, tasting the best sake, exploring rock bars, visiting popular shrines and getting the best views of the city. It should keep you busy for a while.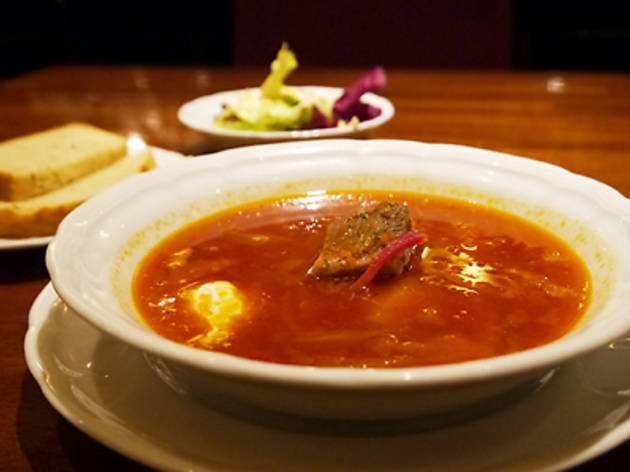 Never tried borscht or piroshkis? Now's your chance to sample Russian cuisine at this long-established restaurant that serves a variety of dishes. Be sure to end off with some Russian tea and jam. Sungari
This stylish Kabukicho hotel has an art lounge that exhibits works by up-and-coming Asian artists and hosts live events. The rooms are understated but comfy, while the (rooftop) restaurant/bar is a great warm-up for a night out. Shinjuku Granbell Hotel
Get your fill of contemporary art at this gallery exhibiting photographs, installations, video art and the like, then stop by the nearby calming Hanazono Shrine on your way home. Shinjuku Ophthalmologist Gallery
With moody indigo lighting, a stage set with drums and keyboard, the owner's 50-odd guitar collection on the walls, and even a Picasso print or two, this rock bar attracts '80s music lovers and mingling singles. Gravity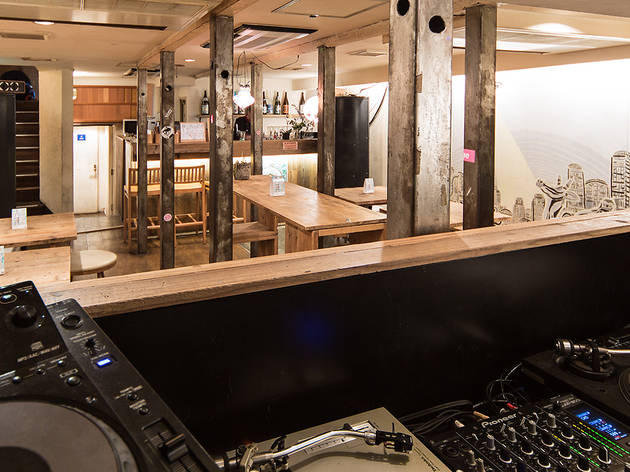 Where but Kabukicho could you expect to find a late-night, multi-floor complex that combines a café/bar, nightclub and hair salon? Be-Wave also boasts a nail and beauty salon, though you'll have to turn up during the daytime to take advantage of that. Be-Wave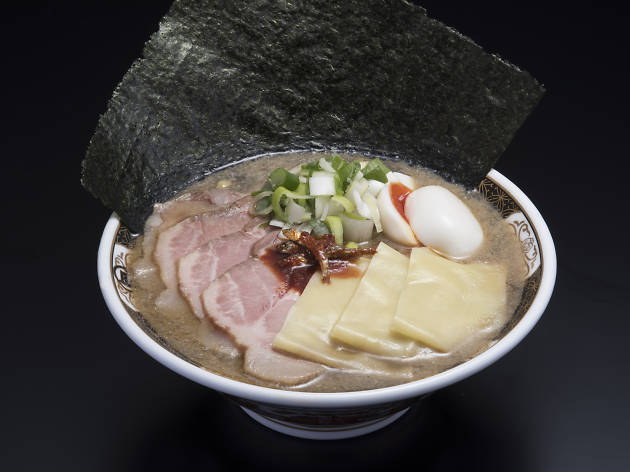 The speciality at this restaurant is pungent niboshi ramen (¥820), made by boiling dried sardines. For something different, the tsukemen (¥870) offers an alternative way of enjoying this potent concoction. Sugoi Niboshi Ramen Nagi Shinjuku Golden Gai
This variety store is so big you could spend a day browsing its seven floors of bags, travel accessories, stationery, health and beauty products, DIY tools and materials, and much much more. Tokyu Hands Shinjuku
In between all the meat-and-fried foods restaurants there's this calm and lovely veggie/vegan spot. Most popular on the menu are the 'Heavenly Vegan Pancakes' which, as their name suggests, are simply not of this world. Ain Soph. Journey
Longing for some good ol' Super Nintendo action? This Shinjuku café is heaven for every '80s video game fan. Besides the classic consoles, it serves drinks like 'Princess Peach's Temptation' and 'Dr Mario'. 8bit Cafe
Tokyo's only shop dedicated to LGBT literature, Okamalt is run by Japanese gay culture pioneer To Ogura, a writer and magazine editor who is known as Margarette in drag queen circles. 500-600 titles from his collection of 10,000 publications can be freely browsed at the café. Okamalt
Specialising in art supplies, this store stocks paints, brushes, frames and more. The brand has 12 outlets but the Shinjuku flagship boasts the best selection – all reasonably priced too. Sekaido Shinjuku
With a glass of red from ¥390 and meals from ¥200, this is a top spot for authentic, reasonably priced French cuisine. Wear flats as it has standing room only. Provencale