Heads up! We're working hard to be accurate – but these are unusual times, so please always check before heading out.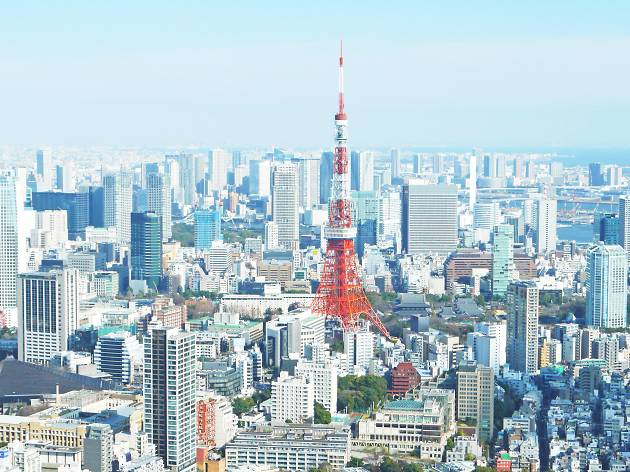 Cheap Tokyo: how to enjoy Tokyo on a budget
Ten insider tips for doing Tokyo on the cheap, from free museum entries and cheap eats to tourist discounts and more
With its ritzy skyscrapers, luxurious kaiseki restaurants, fruit that sell for tens of thousands of yen, and endless opportunities for souvenir shopping, Tokyo might not sound like a budget traveller's ideal destination. But what if we tell you Tokyo's reputation as an expensive city is grossly exaggerated?
Yes, you can enjoy everything Tokyo has to offer even if you're travelling on a budget. Take advantage of the free museums, fill up on ¥500 lunches, grab the transport deals that are only available to tourists... That's right, you won't be missing out on anything while traveling on a shoestring. Here are our top tips to having a great time in Tokyo while keeping your wallet happy and healthy.
RECOMMENDED: 88 of the best things to do in Tokyo
The average price of Tokyo's most popular museums is around ¥1,000. Save that money for a bargain lunch (see below) and head to the museums on their free days instead. Visit the permanent exhibitions at the National Museum of Modern Art on the first Sunday of the month and the National Museum of Western Art on the second and fourth Saturday of the month – and you'll pay a grand total of zilch.
Join the throng of in-the-know office workers and seek out a bargain lunch deal. Lunch sets typically consist of a main meal along with rice, miso soup and pickles, with free refills. The best deals are to be found at the Michelin-approved restaurants offering great lunches for under ¥1,500.
Bib Gourmand-rated chicken specialist Toritsune Shizendo offers its famous oyakodon (chicken and egg over rice) for just ¥1,100. At Kappo Nakajima, whose elaborate kaiseki dinners can set you back at least ¥8,800, you can enjoy expertly prepared sardines cooked three ways – sashimi, simmered and deep-fried – at lunch starting from ¥880.
Depachika, underground food halls in department stores, are jam-packed with fresh food. They are filled with stands selling every type of food: traditional Japanese sweets, bento, salads, sushi and sashimi, and more. About an hour before closing, these ready-to-eat treats are often sold at a deep discount. Grab a portable dinner to go and indulge in gourmet delicacies for half the price. If you have enough time, quickly nab the discounted bento and a seat on the rooftop garden terrace to make your own high-rise restaurant – complete with a sunset view.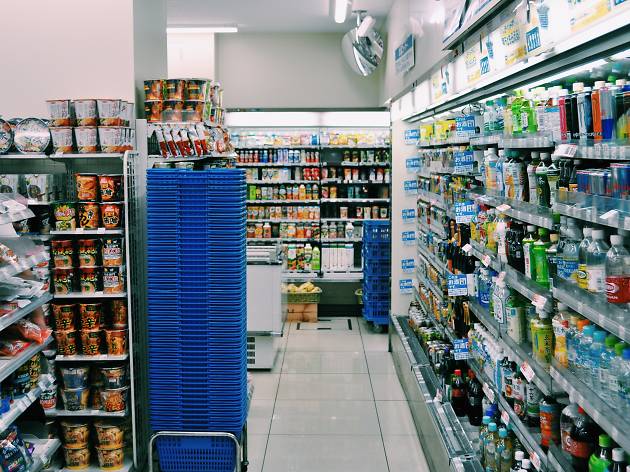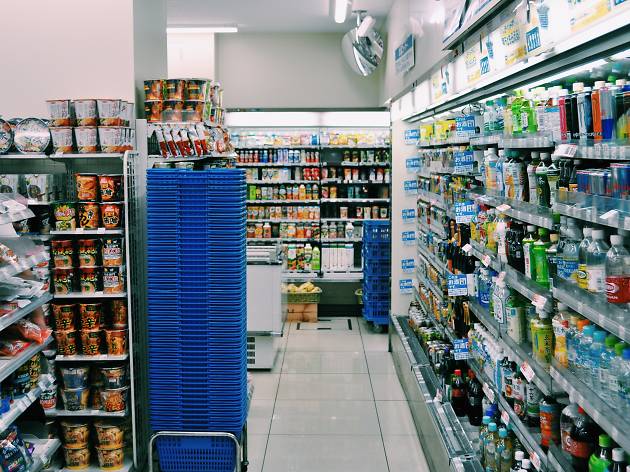 4. Stake out your local konbini
Tokyo's ubiquitous convenience stores are 24-hour meccas for snacks, fresh packaged meals, household products and even event tickets. But the best thing about the konbini is, of course, the delicious and cheap food. You can get a satisfying multi-course meal – bento main course, dessert and a drink – for less than ¥1,000.
Every konbini has its own speciality: 7-Eleven boasts a huge array of bento in different cuisines from traditional Japanese like udon and ramen to western food such as pasta while Family Mart is known for its famichiki fried chicken, the perfect late-night snack. Fluffy sandwiches with a multitude of fillings, sticks of yakitori and freshly brewed coffee are also found in every konbini for just a few hundred yen.
The all-encompassing Japan Rail Pass, available only to overseas tourists, is by far the best cost-saving way to see the country. A round trip from Tokyo to Fukuoka costs ¥46,780 while the seven-day JR Pass will only set you back ¥29,650, a whopping ¥17,130 difference. You can travel the breadth of Japan on shinkansen, plus take any local JR trains and buses, using this pass, which is available for seven, 14 (¥47,250) or 21 consecutive days (¥60,450).
Until recently, the pass could only be purchased outside Japan but now it's available in the country until March 31 2020. This is ideal for forgetful or impulsive travellers, though it comes with a slight mark-up (almost ¥4,000 on the seven-day pass) on the price outside of Japan.
Offered in three packages – 24, 48 and 72 hours – the Tokyo Subway Ticket provides unlimited access to all Metro and Toei subway lines, which run through central Tokyo. If you're making more than two or three journeys a day, you'll probably make a saving: most single trips are ¥200-300 whereas the one-day pass is only ¥800, two-day ¥1,200 and three-day ¥1,500.
Photo: Kasey Furutani
7. Eat a tasty, cheap meal at a local chain restaurant
In most countries, fast food has a bad reputation. But things are different in Japan, where every restaurant takes pride in its product, even the ubiquitous domestic fast food chains. Matsuya and Yoshinoya are famous for their gyu-don (beef rice bowl), which starts from a mere ¥330 at the former and ¥332 at the latter. Their traditional Japanese breakfasts, starting from ¥290 and ¥338 respectively, make a great hangover cure.
Family restaurants such as Japanese-Italian fusion joint Saizeriya and the multi-cuisine Gusto serve many large meals for under ¥800. Early risers can head to Ueshima Coffee, a chain kissaten (traditional coffee shop) from 7am to 11am for their ¥506 morning set, which consists of toast, a boiled egg and coffee.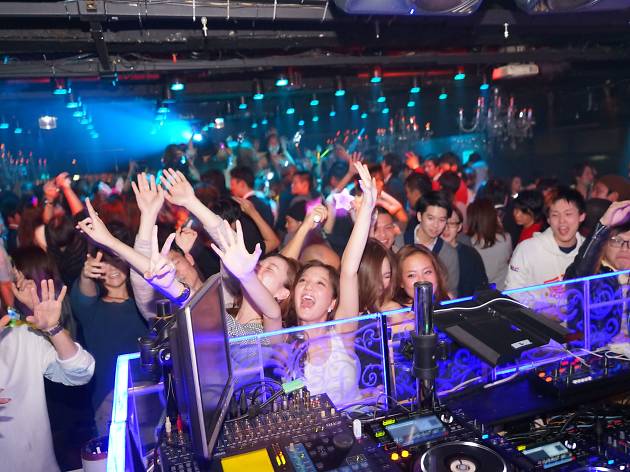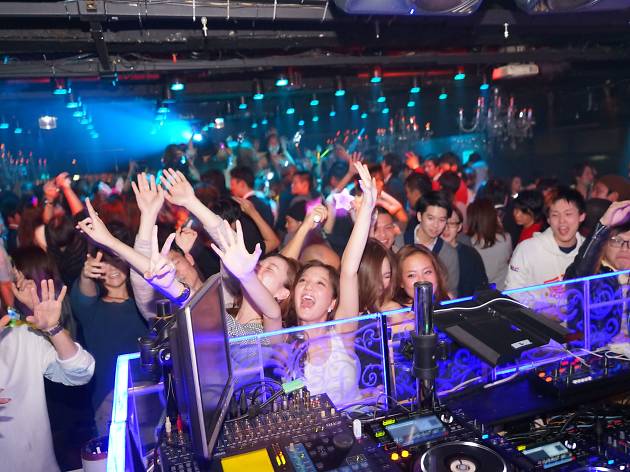 8. Take advantage of ladies nights
Shibuya, Roppongi and Shinjuku make up the holy trinity of Tokyo nightlife. However, a night out in these vibrant districts doesn't usually come cheap. Luckily with a bit of planning, ladies can party all they want without spending a yen.
The upscale Ele Tokyo in ritzy Azabu Juban has free entry for women every weekend. Shibuya's three-storey Club Camelot has free entry during happy hour (9pm-midnight) from Friday to Sunday. For sweet-toothed groovers, V2 Tokyo, with its roster of Japanese and international DJs, offers a mouthwatering combo of free entry from 9pm plus an all-you-can-eat dessert bar. Not a lady? Don't worry. Shibuya's most intimate club, Gas Panic, is free for all.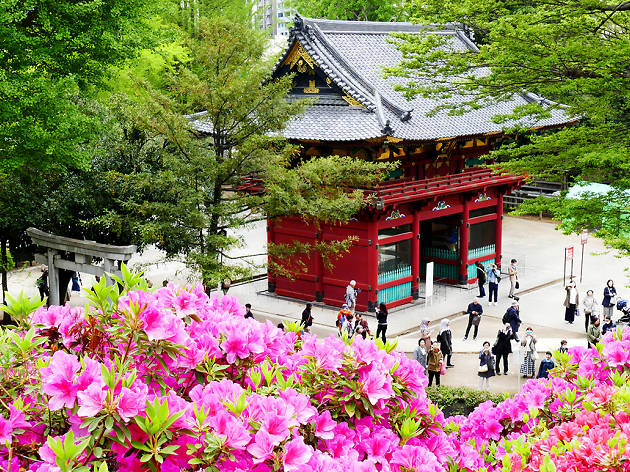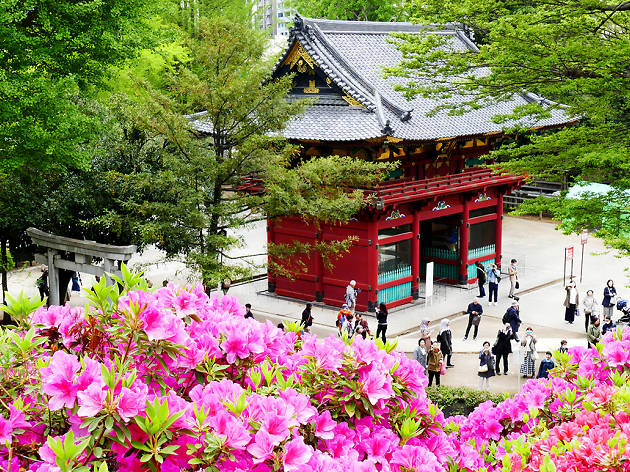 Photo: Somchai Sinthop/Dreamstime
9. Pay your respects at shrines and temples
It's free to visit shrines and temples, an essential part of Japanese culture, but don't forget to make a ¥5 donation – the gold coin is considered a sign of good luck. Here's how to score good tourist points: after approaching the shrine, throw the donation into the saisen bako (donation box), bow twice, clap twice, pray and bow again. The same routine happens at a temple, minus the claps.
Make your wishes come true at Zojoji Temple, with Tokyo Tower in the background, or at the ever-popular Meiji Shrine in Harajuku. Want something more traditional? Nezu Shrine's vermilion torii gates are reminiscent of Kyoto's Fushimi Inari Shrine.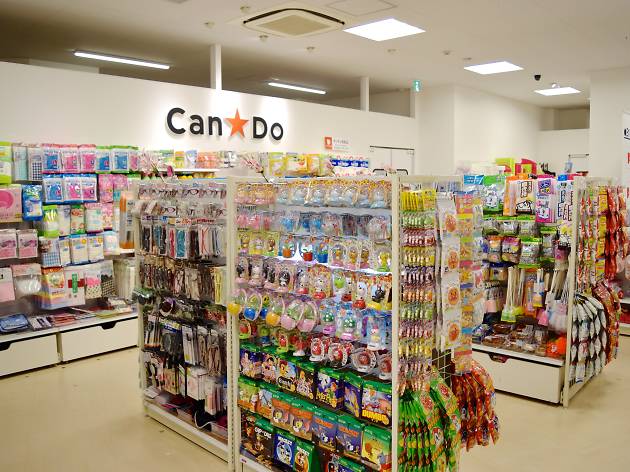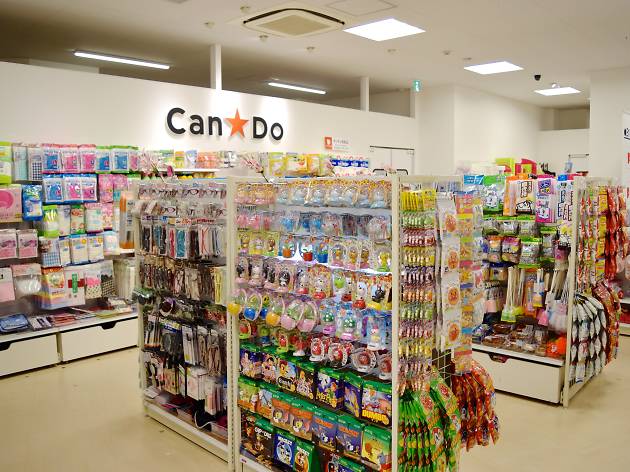 10. Spend ¥300 or less on souvenirs
One-hundred-yen stores selling everything from household goods and snacks to cleaning supplies and souvenirs are everywhere in Tokyo – and each chain has its own twist. Daiso is the jack of all trades while Seria specialises in stylish decorations and kitchen supplies, and Can Do has a fine line in no-frills household necessities.
If you're willing to buck up a couple more coins, you can shop at a ¥300 store like 3Coins, which offers higher-quality products such as blankets, cosmetics and curtains, and CouCou, a pink-lined store with adorable toys and household decorations.
More ways to save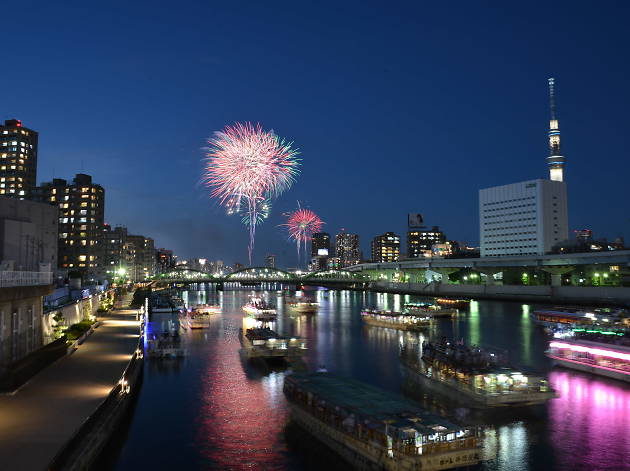 On a budget? Make the most of Tokyo without breaking the bank, thanks to our round-up of free things to do at the weekend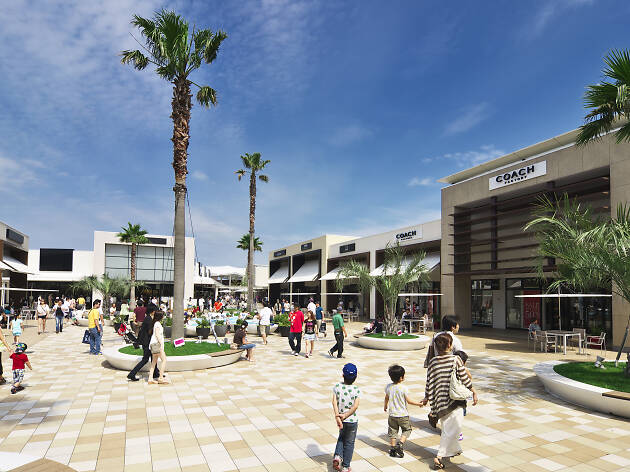 The outlet malls and shops in and around Tokyo don't just offer discounted designer fashion – there are gourmet treats, home décor and tableware, too