The 15 best new Chicago restaurants and bars of 2019
Take a look back at the dining and drinking destinations that did the most this year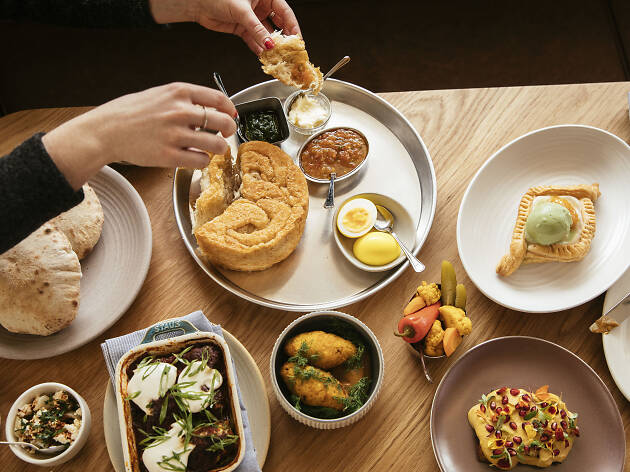 The best new restaurants in Chicago sent us globetrotting in 2019, adding stamps to our culinary passports from Japan, Israel, France, Nepal and beyond. Along the way, we noshed on pristine sushi, sipped a damn near perfect Negroni and slurped sea-kissed oysters straight from the shell. Now, we're sharing the best of the best with you—the Chicago restaurants that knocked our socks off and kept us coming back for more. We reviewed our long list of dining adventures in 2019 and hand-picked our favorites, from one of the finest Mexican restaurants Chicago has ever seen and a splurge-worthy omakase to a fantastic cocktail bar tucked away in a hotel basement. Let's take a look back at the new restaurants and bars that topped the charts this year.
Editor's note: As we've done in years past, this list includes several establishments that opened at the tailend of 2018 and didn't have a chance to be included in last year's lineup of top newcomers.
Time Out Market Chicago debuted in 2019
Last year, we unveiled Time Out Market Chicago at 916 W Fulton Market, bringing together some of the city's brightest talent under one roof. We're talking about Abe Conlon, Brian Fisher, Thai Dang, John Manion and Zoe Schor—and then some. The 50,000-square-foot, three-story culinary playground is home to 18 acclaimed chef vendors, four bars and a demo kitchen that will be activated all year. We like to think of it as a living, breathing, delicious version of our storied magazine.
Chicago's best new restaurants and bars