Battle of the Sando best moments
Enjoy as we give a recap of last night's wildly fun and delicious Battle of the Sando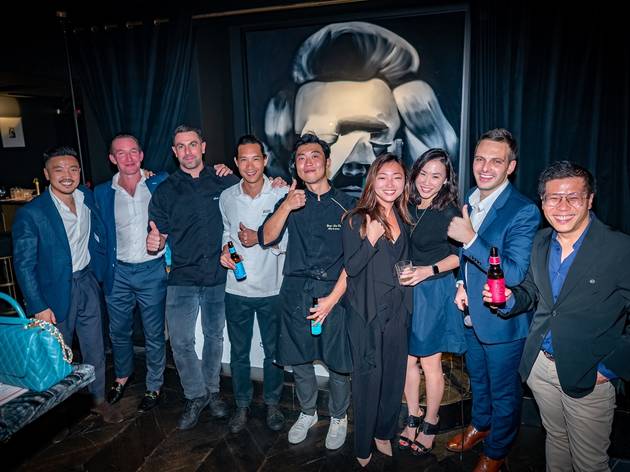 1/4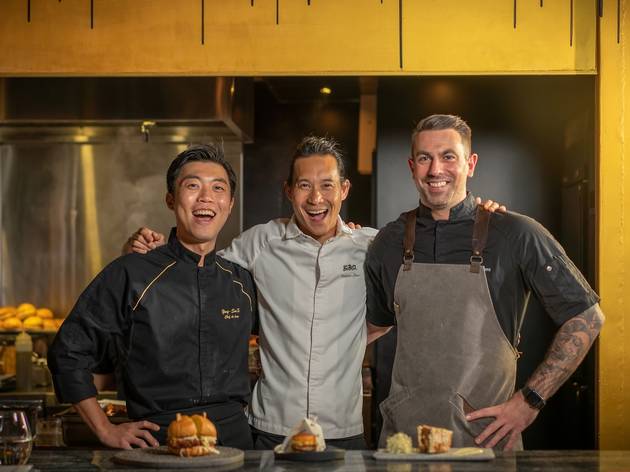 2/4
Colin Lam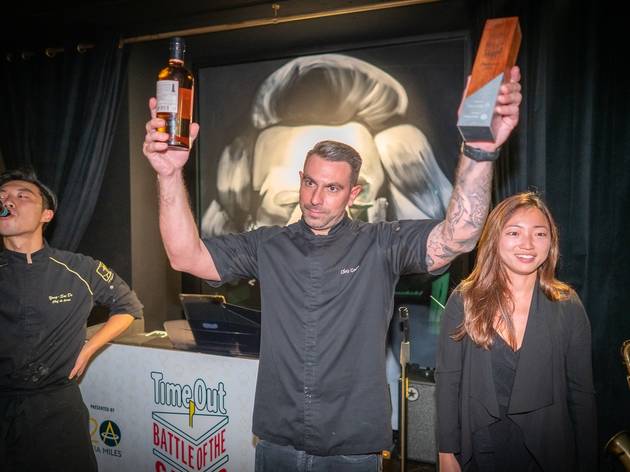 3/4
Colin Lam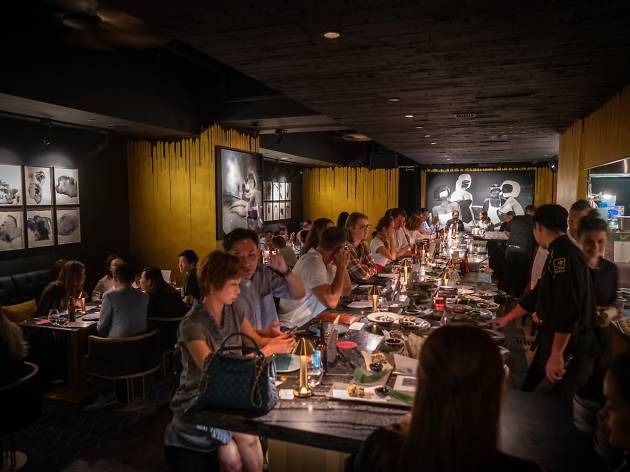 4/4
Colin Lam
The Battle of the Sando at Silencio was a roaring success last night with Chefs Yong Soo Do, Chris Grare from Kinship and Nicholas Chew of Bibo cooking up a storm and serving three exquisite takes on the humble sandwich, each with a deliciously unique twist. The night was made possible by Asia Miles, while the good people at Nikka and Yau brewery kept the audience, and the chefs, lubricated nicely.
Missed out? Join us for the exciting Time Out Bar Awards on December 4th at Cassio in LKF.
Chef Yong Soo Do delighted the guests with his cheeseburger-inspired sando crafted with wagyu scamorza katsu, Hokkaido milk bread and wasabi coleslaw, for a great opener to the evening's competition.
Chef Chris Grare steered away from wagyu and created an unorthodox sando consisting of pork katsu, Okinawa pork, shikuwasa kosho mayonnaise, burdock roots and sprouts, to delectable effect.
Chef Nicholas Chew rounded off the night's competition with his mouth-watering French-Singaporean offering with wagyu beef rending, Miyazaki A4 wagyu, pickled cucumber, rending sauce and shaved poutargue.
And the winner is…
Chris Grare of Kinship beat out the competition with his hugely popular creation. The crowd went wild and Chris went away proudly clutching the Time Out Battle of the Sando trophy, along with a bottle of whisky kindly donated by Nikka. With three amazing sandos flanked by a stellar selection of dishes by Silencio and kick-ass cocktails and beers, the audience were the real winners on a night of fun and food.