Where to watch Euro 2016 in Hong Kong
Don't miss a kick – find out which pubs and bars in Hong Kong are showing live football for the European Championships 2016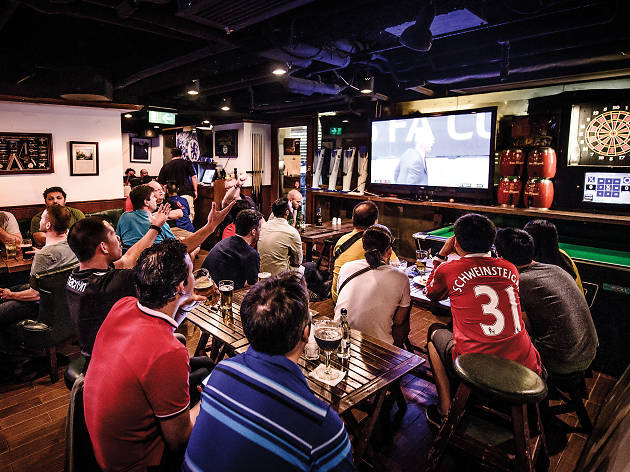 Football fans who miss those insomnia-inspiring nights spent staying up until 7am watching the games which were broadcast during the 2014 World Cup in Brazil, rejoice. Euro 2016 is here to provide another round of late night kick-offs that are destined to make you look bleary eyed and somnambulant.
Yes, sure, local kick-off times ranging from 10pm to 4am are a pain but this tournament – not quite the grandeur of the World Cup but important to footy fans from Europe, at least – promises to be a corker. Whether it's France aiming for glory on home soil, Germany attempting to add to their World Cup success, Spain trying to win a record-breaking third straight championship or everyone else trying to stop them, this should be a hugely entertaining tournament and a great warm-up for another round of late-night sports viewing come the Rio Olympics.
With all the late hours, though, you don't want to be stuck in a pokey dive watching the action on a single tiddly flatscreen – you need some quality digs to enjoy the drama. To that end, the Time Out team has rounded up the best bars to catch the footie. Gather your friends and kick-off a summer of sport the right way...