Sexiest Asian films to watch when you are alone
Take a peek under the sheets and uncover some of Asia's most erotic fantasies
Forget Fifty Shades of Grey, the East's own cinematic erotica offers a treasure trove of films that span various unconventional topics and underline each country's attitude towards sex, sexuality, and taboos. With plots that range from the mystical, sinister, and sometimes humorous, to the completely bizarre, you'll surely find something that will ignite your repressed carnal desires. And since these films are made locally, it eschews the somewhat offensive Western fantasy that is commonly projected to this side of the world.
Aside from Hong Kong's sensual offering to the film industry, let us take you to Taiwan, Japan, Korea, the Philippines, and Thailand through this list of Asian erotica that should be on your radar.

RECOMMENDED: Change up what's on your screen with this list of the most controversial Hong Kong films of the last decade.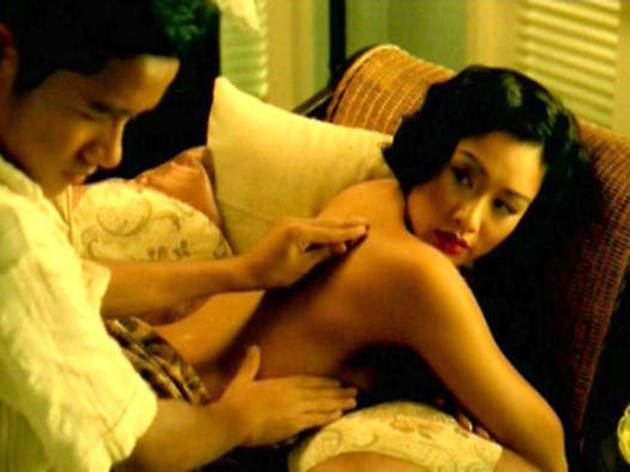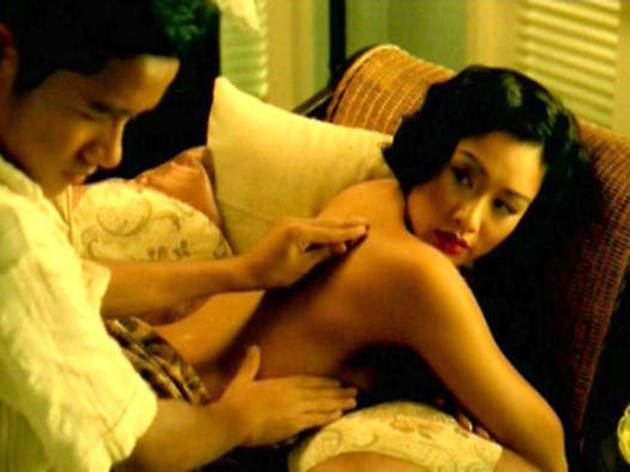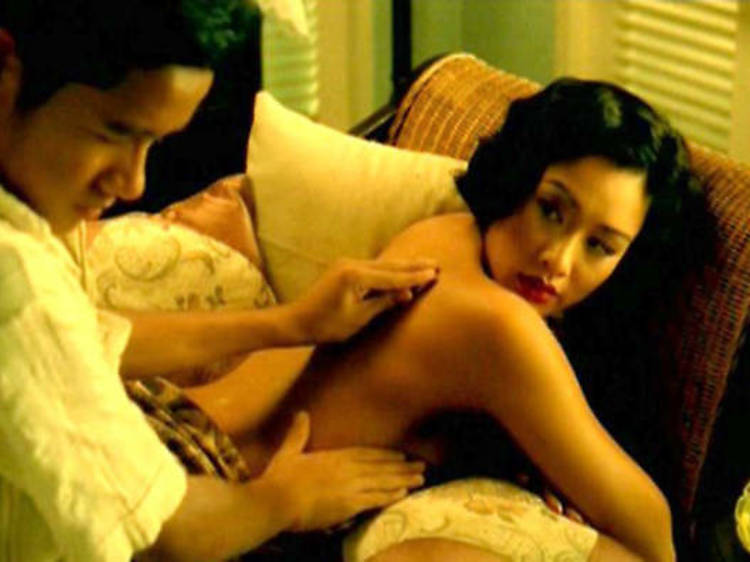 Photograph: Courtesy Jan Dara
Jan Dara (2001) – Thailand
Based on a famous novel, this Thai erotic-period-drama stars Hong Kong's very own, Christy Chung. Directed and co-written by Nonzee Nimibutr, the film was controversial not only in Thailand but also in the S.A.R. because of its sexual subject matter. It later spawned various versions released in 2012 and 2013 which also made the headlines. The story revolves around the protagonist Jan Dara who was born into a wealthy family in 1930s Thailand. He grew up with a father that despised him because his mother died from childbirth. Feeling rejected and looking for consolation, his predicament leads him to a life filled with sexual exploits. The film underscores incest, adultery, and betrayal set in sepia-toned cinematography, and presented through its well-crafted characters. It offers some tasteful, sensual scenes that will send temperatures soaring to tropical climes.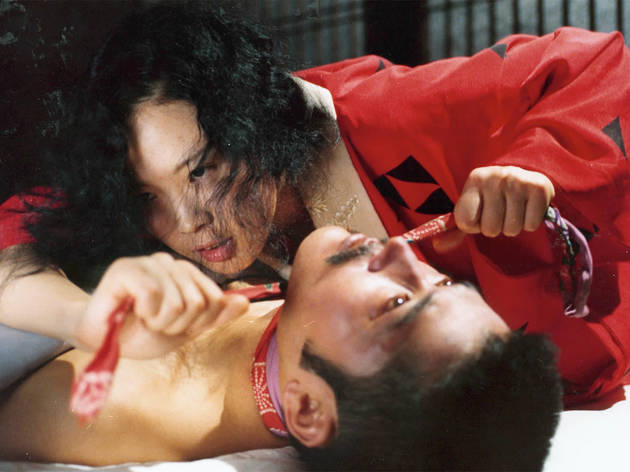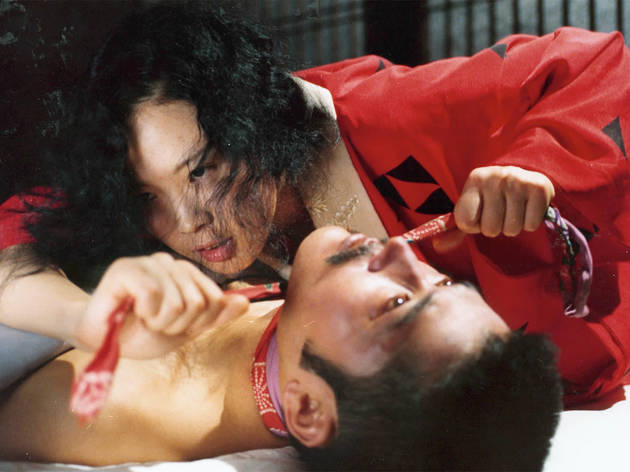 Photograph: Courtesy In The Realm of the Senses
In The Realm of the Senses (1976) – Japan
Gut-wrenching, visceral, and sexually explicit, this movie is one of the best erotic films ever made. Directed by Nagisa Ōshima, In The Realm of the Senses is based on the true story of Sada Abe, who murdered her lover in erotic asphyxiation in 1936. But that's not the shocking part. After her partner's death, Sada then cut off his penis and carried it around with her for days before the police found her. So, you may think you know the ending, but that's just the plot. The film is an insightful experience into an erotic work of art, with the ability to sexually arouse the viewer, but at the same time reduce the stimulation to revolt, shock, and awe. However vile and unsettling, if you finish the movie until the end with a profound understanding, you'll realise that it is a movie about love. Plus, the fact that it's a true story, makes it a very sad one. You definitely won't forget this one.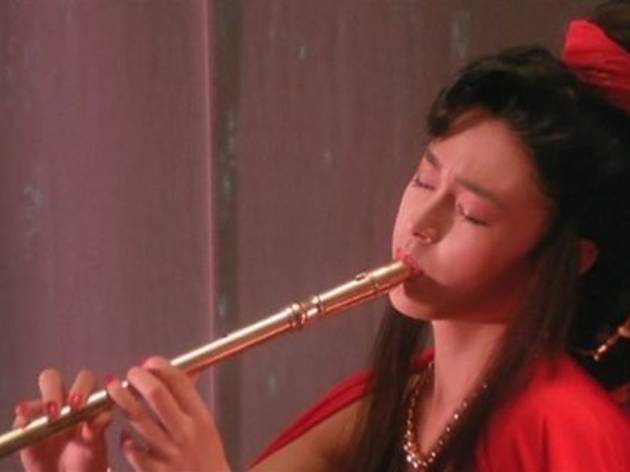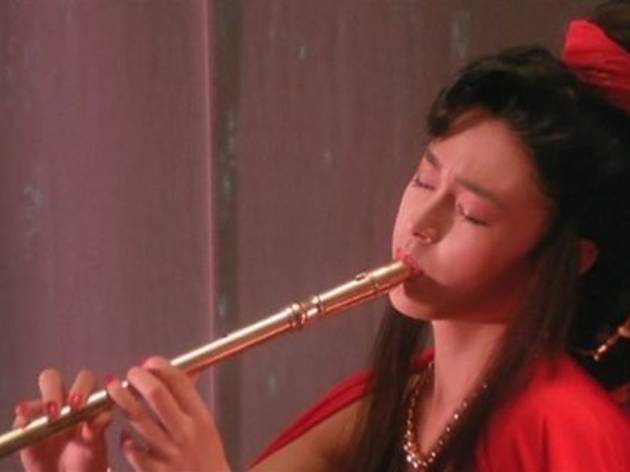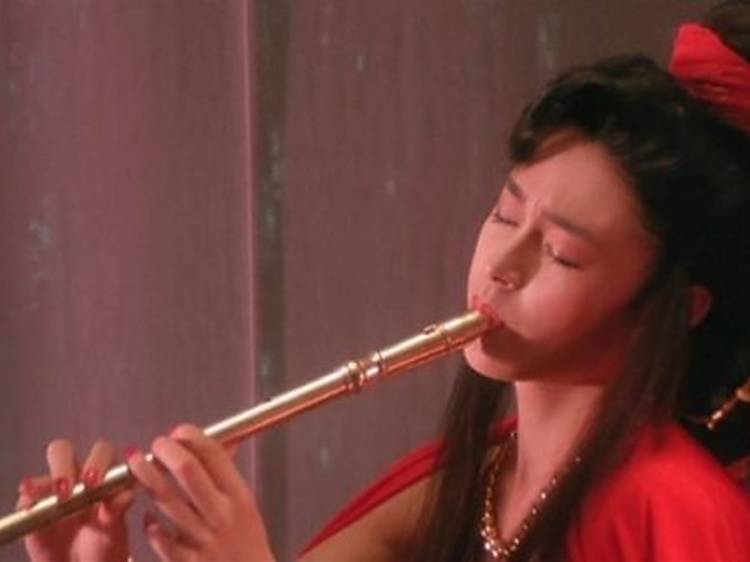 Sex and Zen (1991) – Hong Kong
Sex and Zen (1991) – Hong Kong
No erotic Asian list would be complete without this Hong Kong erotic cinema milestone which eventually spawned numerous sequels including a blockbuster 3D rendition in 2011. Sex and Zen is a softcore sex comedy that in certain parts of the movie almost border on oddity. The story revolves around a Ming Dynasty scholar's lust and sexual rampage. It shares the same 'penile mutilation' as In The Realm of the Senses but not on a serious note, rather as part of it's outlandish humour. One of its memorable scenes, which is actually the most unerotic part of the film, is when the protagonist has a horse's genitalia surgically grafted onto his body. From this, his erotic sexual exploits begin. One thing to note, you will never look at flutes the same way again.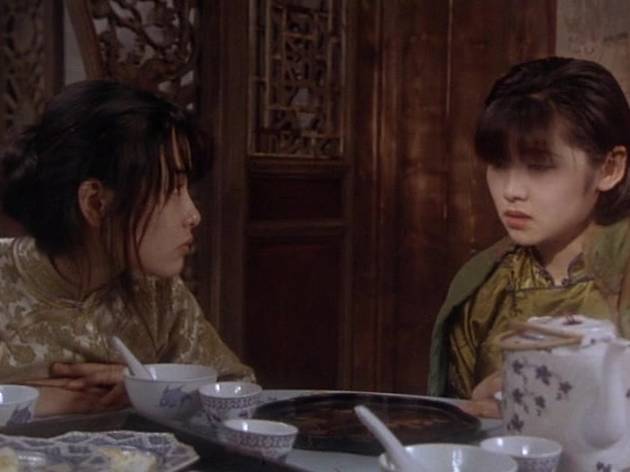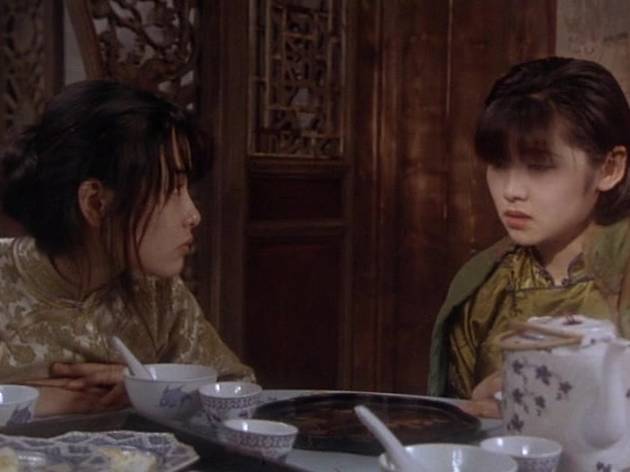 The Christ Of Nanjing (1995) (Hong Kong/Japan)
The Christ Of Nanjing (1995) (Hong Kong/Japan)
Directed by Tony Au and starring Tony Leung Ka-fai and Yasuko Tomita – who won the best actress award at the 1995 Tokyo International Film Festival for her performance in the film – The Christ Of Nanjing is a tragic love story between a Japanese author and a Chinese country girl in Nanjing. The film tackles Christianity with Asian sensibilities, balanced with an eroticism that somehow never verges to be exploitative.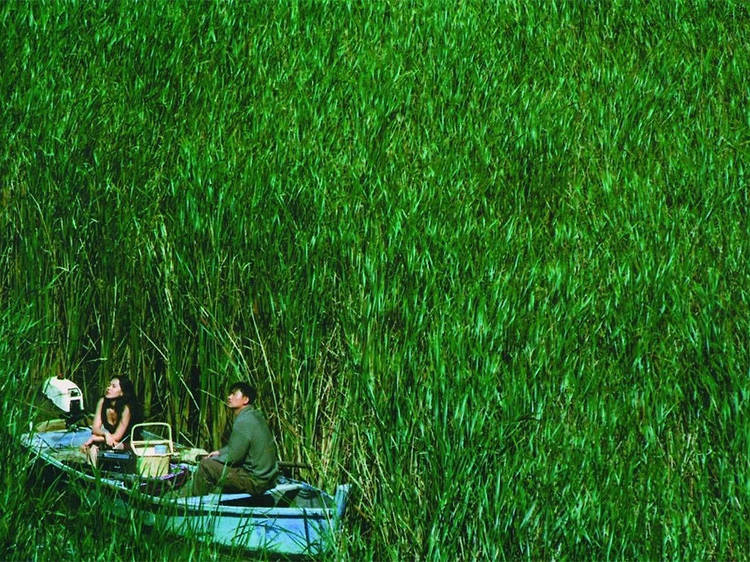 Photograph: Courtesy The Isle
Korean erotica navigates the plashes of sexual desire and has everything from action, drama, thriller, romance, and fantasy, with some pretty absurd storylines. The story is about a woman who lives in a remote lake selling goods to fishermen by day and prostitutes herself at night. Her conflict begins when she becomes obsessed with a former police officer haunted by the past of murdering his girlfriend. This movie made quite a stir when it premiered at the Venice Film Festival as it left people vomiting and fainting while watching the film. Sounds intriguing? Yes, it's compelling and grotesque, a movie that is hard to forget once you've watched it. Set in a cinematic and poetic landscape, the movie is beautifully laid out and if you go past the dark misery behind all its characters, it's almost calming to watch.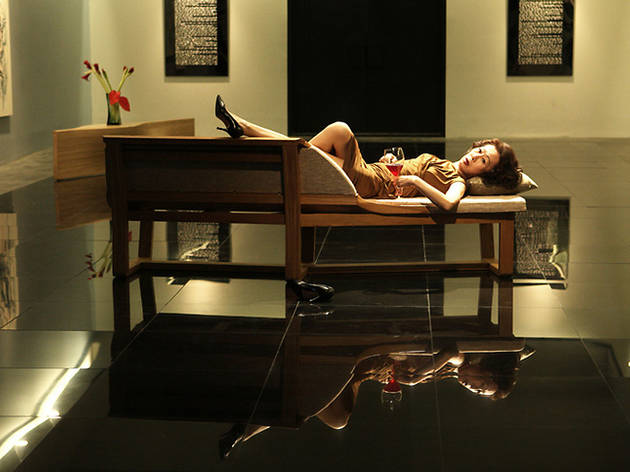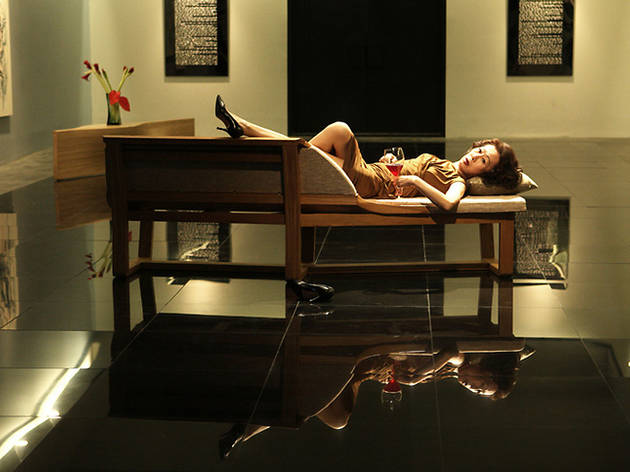 The Taste Of Money (2012) – Korea 
The Taste Of Money (2012) – Korea 
The Taste of Money is a controversial R rated Korean movie that caused a stir for its representation of the wealthiest families in South Korea. Grappled in sex, money, and greed, the film orbits around an ageing powerful businessman Chairman Yoon (Baek Yun-shik) who is leaving his wife Baek Geum-ok (Youn Yuh-jung) because he fell for a Filipino maid Eva (Maui Taylor). Peppered with lavish sets and the decadence of the rich and famous – it's all beautiful to look at. Watch it for sheer entertainment, and if it's the raunchy scenes you're after, don't worry there's a whole lot of it to look forward to.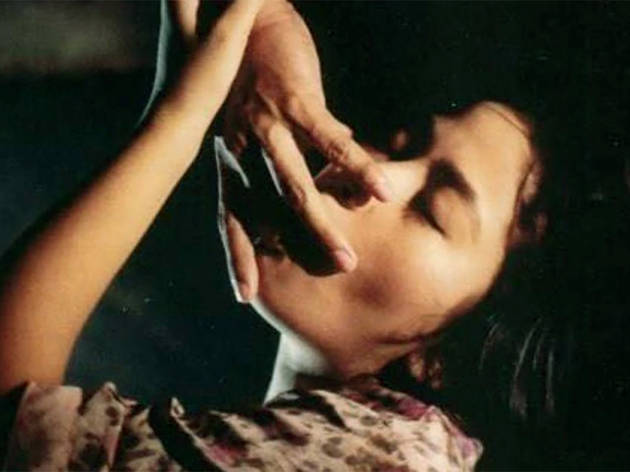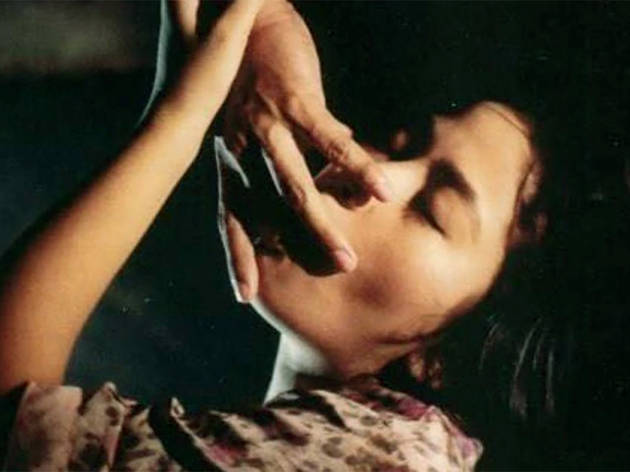 Photograph: Courtesy Scorpio Nights
Scorpio Nights (1985) – Philippines
Crafted by the late Peque Gallaga, a multi-award winning director who was instrumental in shaping local Philippine cinema, Scorpio Nights is one of the most controversial films of its time and one of the best Filipino erotic films ever made, catapulting a sexy Filipino film into a work of art. The story is about a man who watches his neighbour's – a security guard and his wife – sexual deeds from below his floorboards. Wrestled by desire and lust, he eventually gave in and started an affair with the wife until the husband caught them. Its provocative execution has been copied many times but has never been matched. This one is a must-watch on your Asian erotica watchlist.
The Wayward Cloud (2005) – Taiwan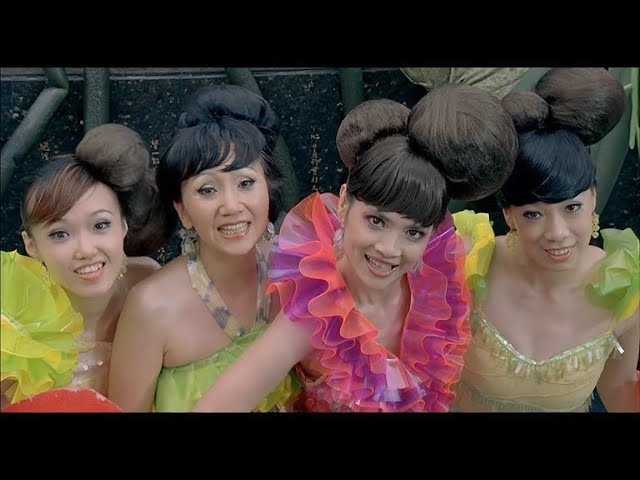 The movie is about the porn industry in Taiwan, and its sexual nature features an extensive amount of dark humour, hardcore sex, and even treats the audience to a weird musical number. This one will never make you look at watermelons the same way again. Directed by Tsai Ming-liang, the movie is set during a prolonged Taipei drought; water is hard to get so the public is encouraged to eat watermelons for hydration. Let's not talk too much about it as it's a scene that you can't miss at the beginning of the film which sets the viewers in an uncomfortable state that stays with you throughout the film.
In the Room (2015) - Singapore
Hollywood's most titillating films like Fifty Shades of Grey tops the box office in Singapore, but it's local audience are simply not interested in locally made sensual flicks hence there's a scarcity of Singaporean erotic films in the market. But it doesn't stop directors from pushing the boundaries and exploring this genre that is rarely consumed by a local audience. Directed by Mee Pok Man, In the Room is one of the few erotic films that dared to air in the market but was not granted commercial release because the director didn't want to cut certain explicit scenes. However, it was allowed release in 2016 after an international version was polished and masks some scenes with special effects. The movie is a multi-story erotic drama that spans several decades – starting in 1942 during the surrender of the British to Japanese troops up to the present time – and is set in room 27 of a fading grand Singaporean hotel. The film represents various kinds of characters from different eras that include an inter-racial middle-aged gay couple, a band who uses the hotel for orgies and drugs, nubile women learning about their sexuality, a May-December love affair, and a woman's quest for the elusive orgasm. While it rated poorly in cinema reviews, it's still worth checking out, as it's the first of its kind in Singaporean movie history.
Keep the night going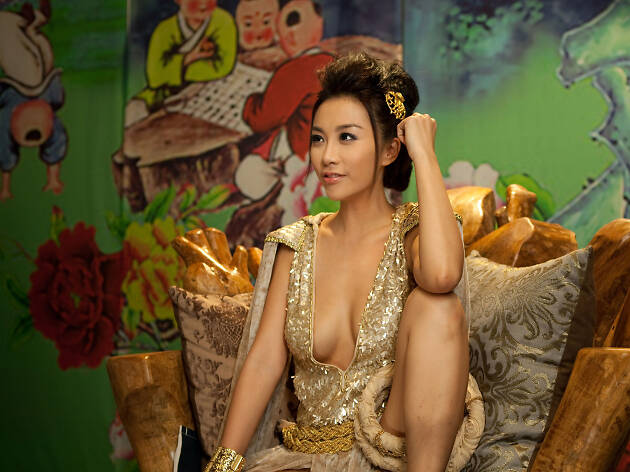 Here's our pick for Hong Kong's top 10 sexiest movies.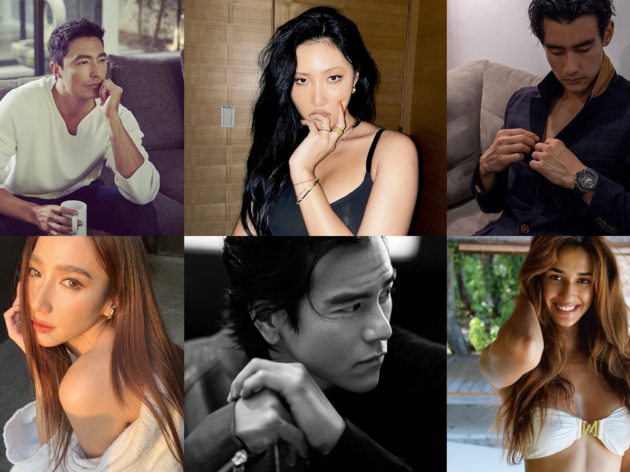 From left to right: (top row) Daniel Henney, Hwasa, Alex Landi; (bottom row) Patcharapa Chaichua, Eddie Peng, Disha Patani I Photograph: Courtesy of their official Instagram accounts
From the worlds of Hollywood and K-pop to Bollywood and beyond, see if your favourite has made it on the list.
A roundup of the best hotels in the city to book your next romantic and sexy staycation.