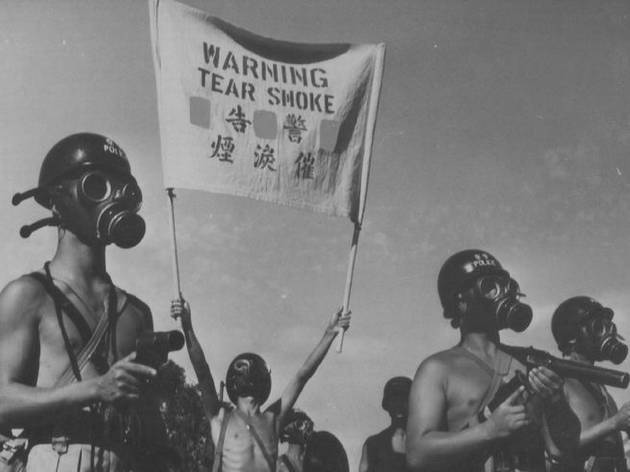 8 most controversial Hong Kong films to watch
The local movies that caused headlines for all the wrong (or right) reasons
From feel-good romcoms to action-packed kung fu flicks, the Hong Kong film industry really is diverse and exciting. And it's definitely no stranger to controversy either – a look at the history of the city's Category III films proves that. Here are eight local examples that have caused furious debate on the silver screen.
RECOMMENDED: In the mood for something lighter? Try Hong Kong's most iconic comedies from the 2000s.
Most controversial Hong Kong films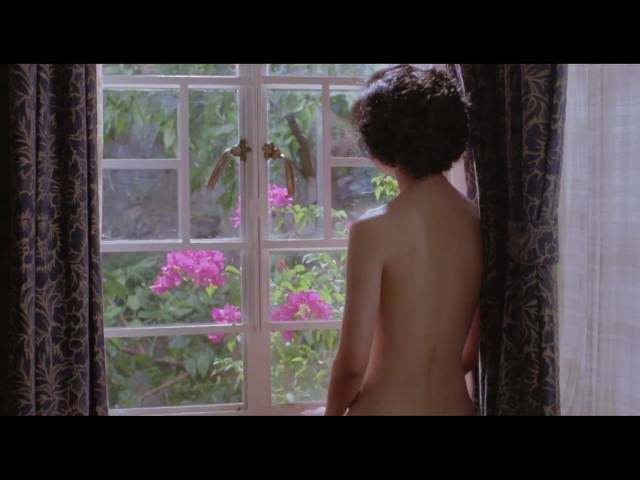 Okay, admittedly Lust, Caution is more a China-Taiwan production, but we'll let that slide given the many local elements – film sets, author Eileen Chang, Oscar-winning director Ang Lee – tied to the film. Lee's erotic espionage thriller caused a row when government censors ordered seven minutes of sex scenes to be cut because of explicit naked shots of actors and actresses. Lead actress Tang Wei, widely praised for her performance, subsequently suffered a ban in the Chinese media and online discussion of the film was shut down, Oriental Daily reported. Officially, the ban was due to the erotic content. However, it was suggested, by both Chinese and Taiwanese media like Zao Bao and Read01, that the ban was a political move given the 'negative' portrayal of Chinese resistance fighters in the Second Sino-Japanese War.
Shinjuku Incident《新宿事件》(2009)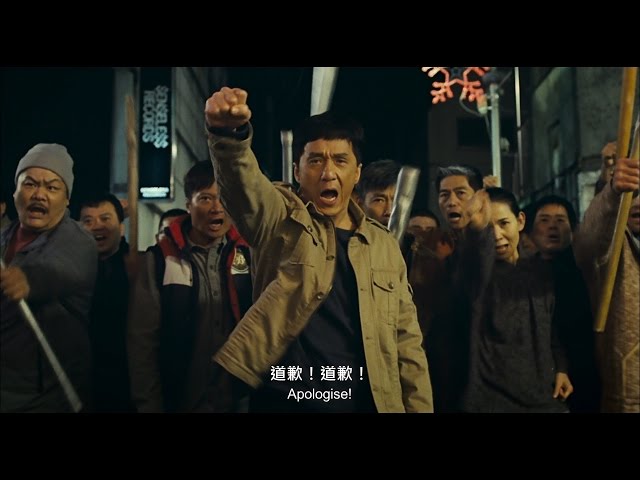 It comes as no surprise that controversial films get banned in China. But what's surprising about Shinjuku Incident is that pro-Beijing actor Jackie Chan was on the receiving end this time. Ostensibly, the film was banned for being too violent but rumours swirled that the Mainland government wasn't too happy about the film's depiction of Chinese immigrants seeking a better life in Japan. Two weeks after the film's release, Chan sparked a furore due to comments he made at the Boao Forum in Hainan. Chan claimed 'too much freedom' results in 'chaotic societies like Hong Kong' and that the 'Chinese need to be controlled'. South China Morning Post reported Chan was called a Mainland 'flunky', Apple Daily described him as a 'knave', and politicians in Taiwan said he was 'idiotic' and 'ignorant'. Now you know why this guy isn't exactly in our good books.
Described as a 'virus of the mind' by China's Global Times, Ten Years proved hugely controversial for its dystopian vision of Hong Kong in the year 2025. Yet, the film's critique of Mainland rule was only the beginning of the controversy. Despite being hugely popular with local audiences, the movie was swiftly pulled from local cinemas – supposedly after pressure from Beijing. This, in turn, resulted in 40 public screenings in defiance of this supposed suppression of the film.
The controversy deepened when Ten Years was nominated for (and subsequently won) Best Film at the Hong Kong Film Awards. Chinese state broadcaster CCTV announced it would not air the awards and online news sites like Sina and Tencent made no mention of Ten Years when listing details of the awards. Furthermore, Apple Daily claims directors involved with the project have been unofficially blacklisted. Kiwi Chow Kwun-wai, who directed the short Self-Immolator, has joked that his involvement with the production 'self-immolated my own career'.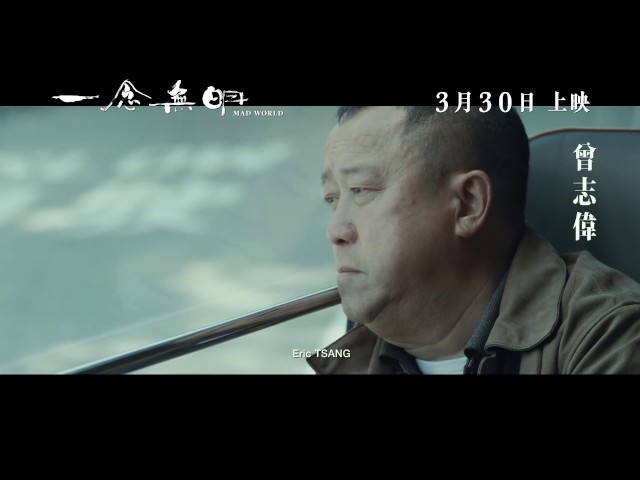 Selected as Hong Kong's entry in the Best Foreign Language Film category at the 90th Academy Awards, Mad World lays bare the ills of Hong Kong society. The film criticised the urban and welfare policies of the local government, the city's treatment of those with mental disorders, and questioned the existence of God. It was this last point that caused most controversy in Hong Kong, with websites like Hong Kong's Christian Times debating whether religion is a mental support or a debilitating poison.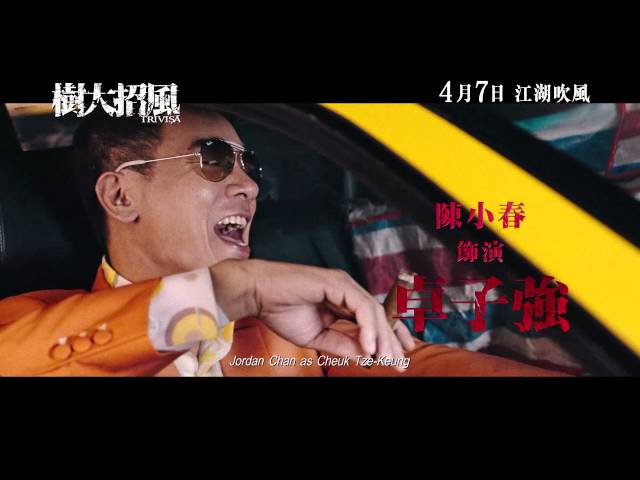 A fictional retelling of the last hurrah of three notorious felons in prior to the handover, Trivisa refers to Buddhism's 'three poisons' – delusion, envy, and fury – that serve as an allegory critiquing Hong Kong society in the years since 1997. Named best film by both the Hong Kong Film Critics Society and Hong Kong Film Awards, the politically sensitive film was banned in China. After Ten Years' victory the previous year, pro-Beijing members of the Hong Kong Film Awards proposed changing the voting system to avoid politically sensitive movies from being nominated in the future. Fortunately, in an ironic display of democracy, the motion was voted down.
Lost in the Fumes《地厚天高》(2017)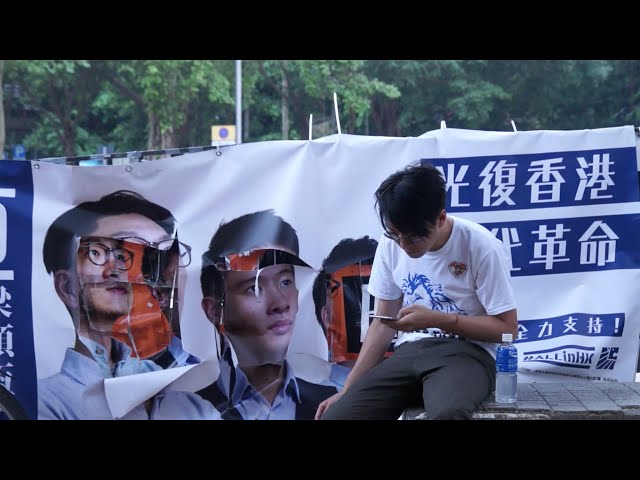 An award-winner at the Taiwan International Documentary Festival, Nora Lam Tze-wing's work shines the spotlight on Hong Kong localist Edward Leung. Lost in the Fumes was banned from commercial cinemas in Hong Kong with only a handful of cultural centres such as HKICC Lee Shau Kee School of Creativity and Hong Kong Arts Centre willing to screen the film due to Leung's divisive advocating of Hong Kong independence. While certain Hongkongers worry what this meant for freedom of speech in the city, Wen Wei Po, a Hong Kong-based Chinese newspaper directly controlled by the Liaison Office of the Central People's Government, hit back, stating that Lost in the Fumes 'rationalised violence'.
Vanished Archives《消失的檔案》(2017)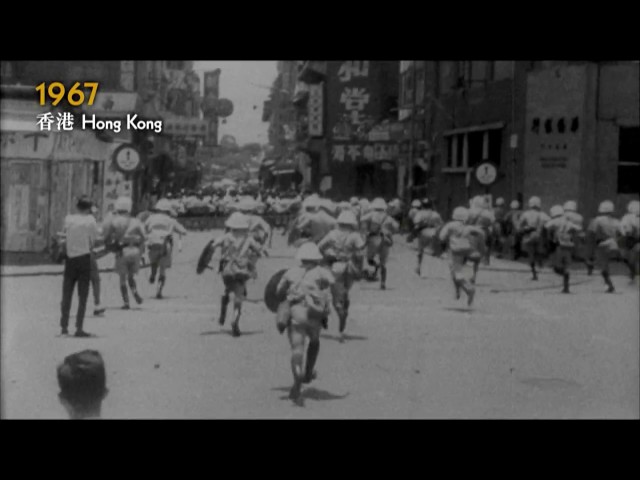 Made to tie-in with the 50th anniversary of the 1967 riots, Vanished Archives is a documentary that seeks to provide a true record of the event, especially the role played by the Communist government in China. Unsurprisingly, the film's contentious subject matter caused problems from the very beginning. Funding, both private and governmental, was impossible to come by. Director Connie Lo Yan-wai had to rely on her own funds and private donations to complete the project. A smear campaign by pro-Beijing newspaper Ta Kung Pao and harassment followed, according to Hong Kong Free Press. With cinema distribution unavailable, Hongkongers have supported the documentary by buying it on DVD in high numbers.
No. 1 Chung Ying Street《中英街一號》(2018)
Following the political controversy stoked by Ten Years and Lost in the Fumes, it's no surprise that No. 1 Chung Ying Street – a film that juxtaposes Hong Kong's 1967 Leftist Riots with 2014's Umbrella Revolution, raising questions of police brutality and Hong Kong's dislocation from China – had caused further political debate. The local government also refused to fund the movie on the grounds that it wasn't commercial enough. Even Hong Kong's very own international film festival declined to screen the movie, no doubt keen to avoid making waves. Instead, the film entered into competition at the Osaka Asian Film Festival where it won the Grand Prix.
Looking for more great movies?
Bringing you the highlights from a vital cinematic movement.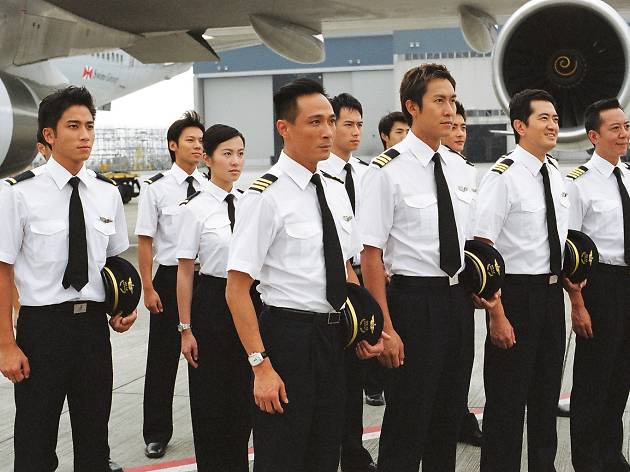 A look back at our city's greatest televisual achievements.