Four years after initially meeting with Hong Kong's most famous record collector, Time Out revisits the vinyl hero himself, Paul Au, to find out how the state of vinyl has changed in Hong Kong. By Ananta Agarwal
Of course, some things haven't changed since we last caught up with Paul. His apartment is still packed with his precious records stacked on shelves and in storage boxes – just like four years ago. A cursory glance around the room reveals Madonna and Bowie, some Motown classics, and other Cantonese rarities from the sixties.
A Pioneer turntable forms the focal point of the apartment, a record of some description perpetually spinning atop it fills this pokey Sham Shui Po apartment with a rich and warm sound. This time it's Lennon lamenting how "It's been a hard day's night and I've been working like a dog." And on this note, we pick up where we left him nearly four years ago.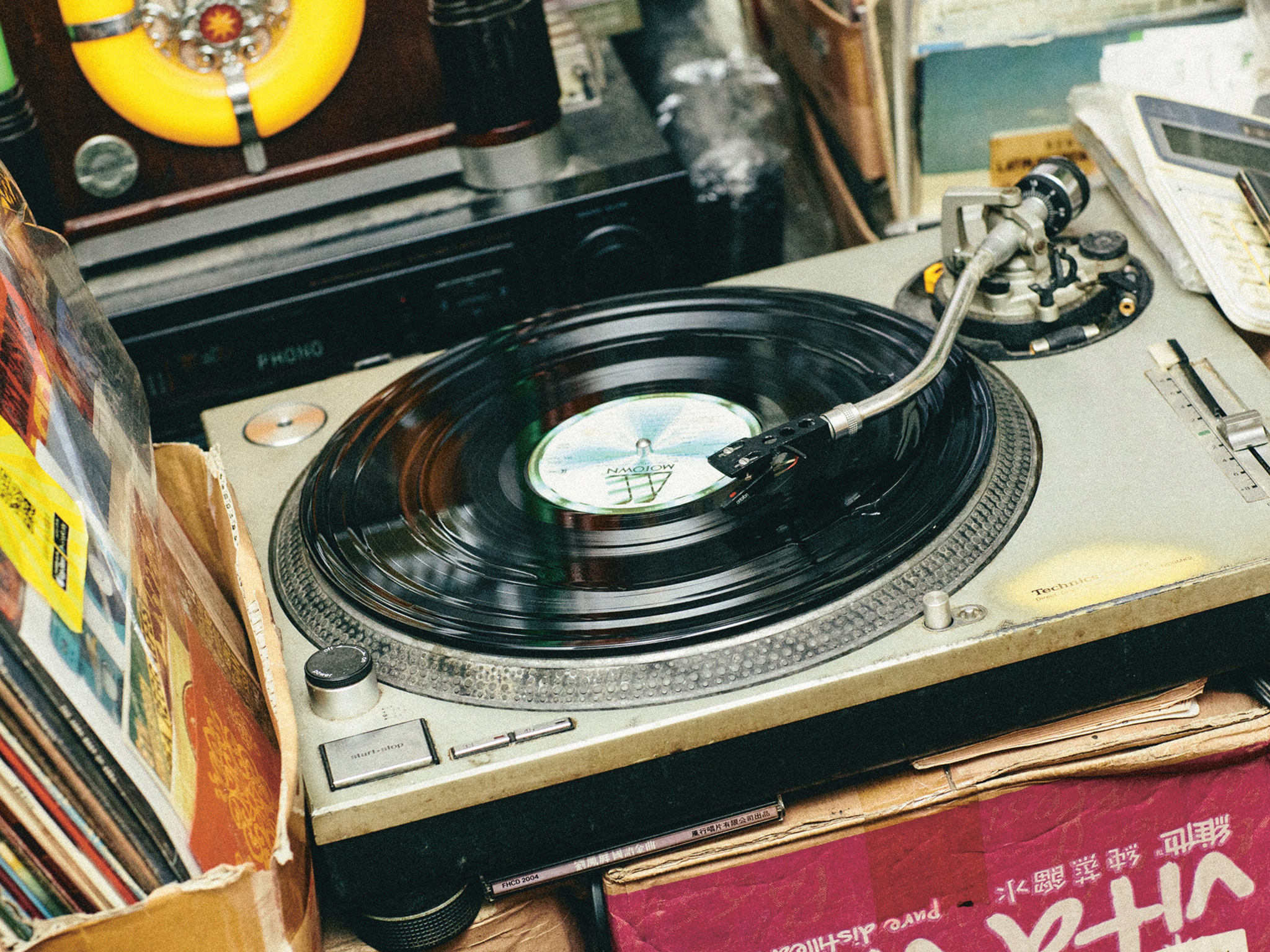 Image: Max Power
Disregard the inevitable challenges posed during a tumultuous 2019, and the past few years have been good to Paul and his vinyl. In an industry in which artists are finding it increasingly difficult to carve out a living through sales alone, data up to mid-2019 shows vinyl having sold 8.6 million units – and that's not counting the millions more doubtless picked up in thrift stores – in a wave of wax that saw it poised to pip annual CD sales for the first time since 1986. It's true that CD and digital sales continue to plummet, and streaming unfortunately doesn't compete in terms of revenue for artists.
Against the backdrop of these constantly evolving trends, Paul's business has only grown. And not just in Hong Kong. Record collectors – particularly young adults – from all over the world regularly drop by his apartment-cum-shop to sift through his massive collection. If there is one thing that pleases Paul, it's the fact that an entire generation that grew up on CDs and other digital formats is discovering the long-neglected analogue record.
"A lot of young people have started coming here now after hearing about me on the internet. Vinyl is very new to them because their mainstay has always been digital. So they think it's fun. And they listen to the oldies, so they insist on buying vinyl records."
For every obsessed lover of vinyl, there is a rich hipster merely jumping on the bandwagon.
Vinyl does seem to be edging a lot closer to the mainstream than it has in the last couple of decades. But while four years ago this rising trend came with a sort of dazed elation, his reaction is now tempered with some skepticism. For every obsessed lover of vinyl, there is also a rich hipster merely jumping on the bandwagon. Is the interest genuine? How long before the world dismisses it as a snob's favorite hobby and the common man's inconvenience? Paul thinks, that the trend could soon simmer down.
In 2019, the bulk of vinyl sales came from everyone's favorite reissued classics such as Pink Floyd's Dark Side of the Moon and the Beatles' Abbey Road. Then there was Billie Eilish's chart smashing debut that also drove sales. Paul continues to get a high demand for reissues of the music industry's greatest albums. They are some of the most expensive records in his shop, imported straight from the US. And therein lies every purist's nightmare. Vinyl records by current artists and reissues of old albums are cut from CDs. For genres like hip-hop and R&B, while digital formats do have a great sound, vinyl needs to be mastered separately to replicate the quality. But original tapes of the artist are rarely used to cut the records today. As a result, the warm, robust sound that drives the addict to comb through every music store in town is not really the reason vinyl sales have skyrocketed.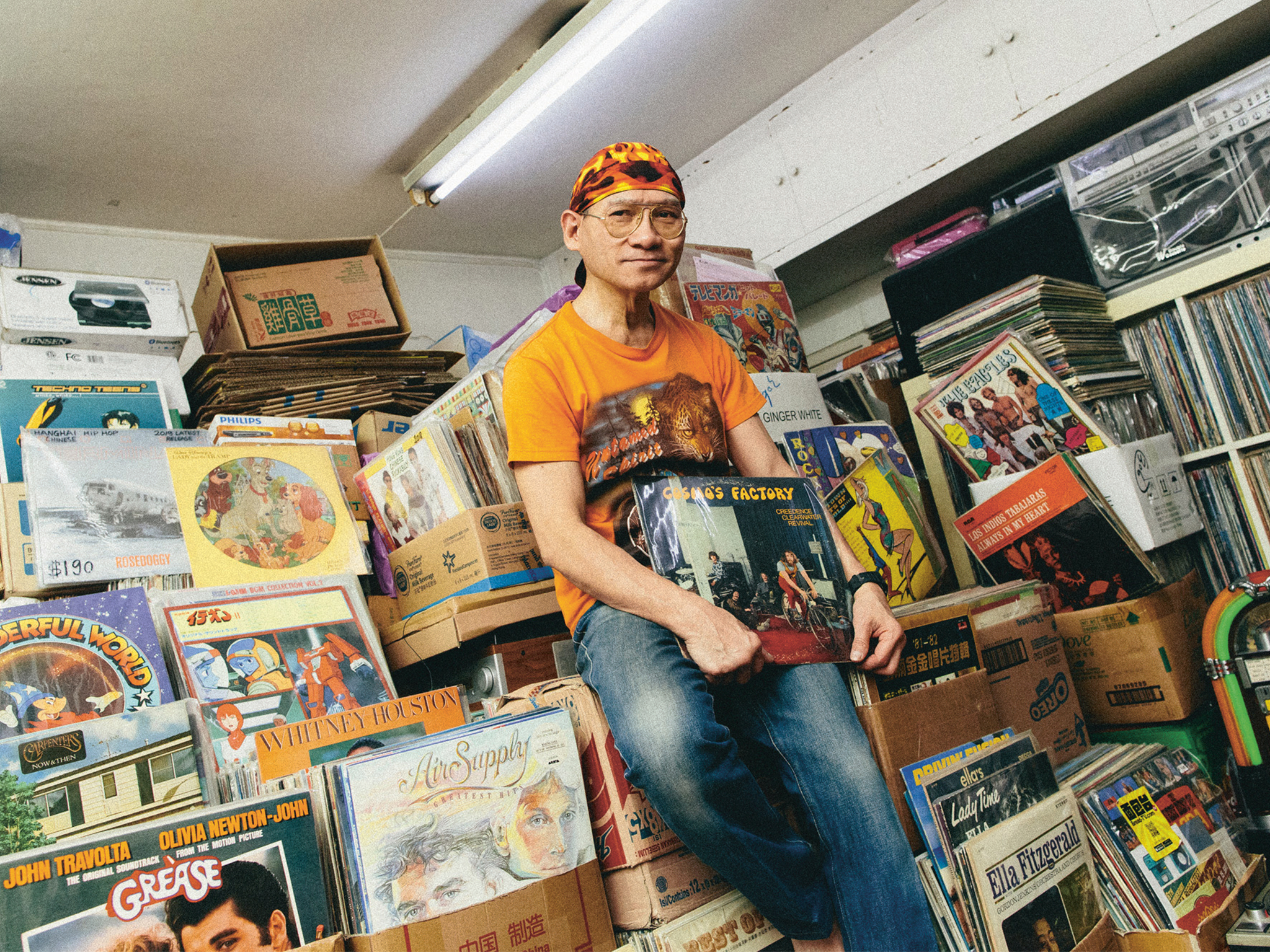 Image: Max Power
"Many new pressing factories have opened because people have started to see vinyl as something cool," says Paul. "But for a lot of the records, most of the time the sound source is actually digital. It is just like listening to the quality of a CD in a more expensive vinyl format."
Records vintage or new demand that you appreciate their very existence. You must treat them tenderly. Carefully. Use a turntable with a needle that is too heavy and hear the record whine after a few plays. Leave it out in the open too long and the dust settled in the grooves will make it crackle and pop. A drop of water could tarnish it completely, and even rough hands on its surface can affect the sound quality. Not every trend-hopping hipster can do justice to vinyl. For the addict, it's a lifestyle. They will always love their records. With the existence of what Paul refers to as these "old souls", he is confident that vinyl sales will never completely cease. But if the current resurgence is driven to a large extent by how cool the spinning record looks, then it is a trend that could fade once this fickle fascination wears off.