Special feature: Seven artists not to miss at Dragonland!
Our pick of the megastars heading to the Dragonland Music Festival between February 24 and 26 at Central Harbourfront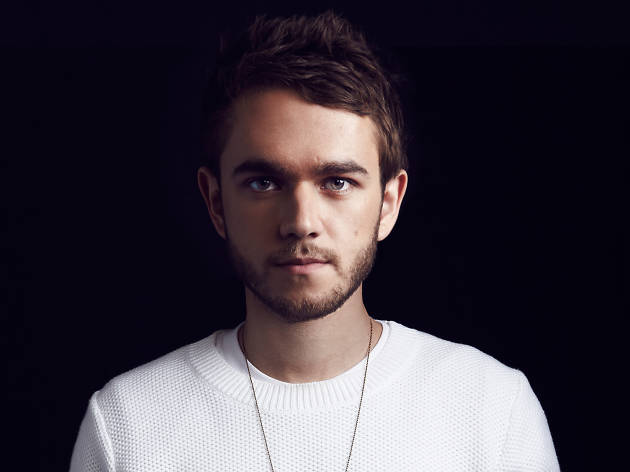 1/7
Zedd
2/7
Carly Rae Jepsen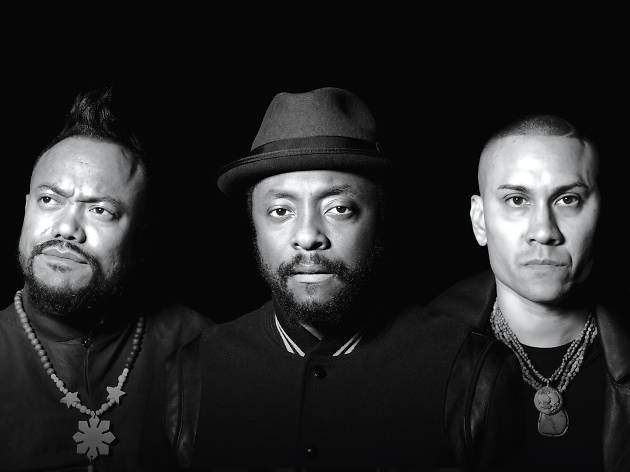 3/7
Black Eyed Peas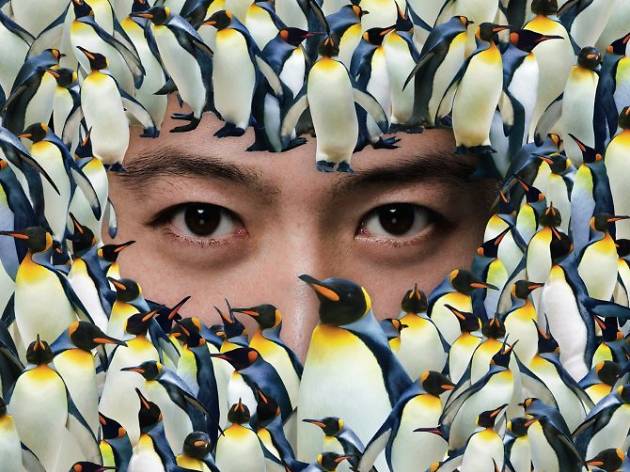 4/7
Leon Lai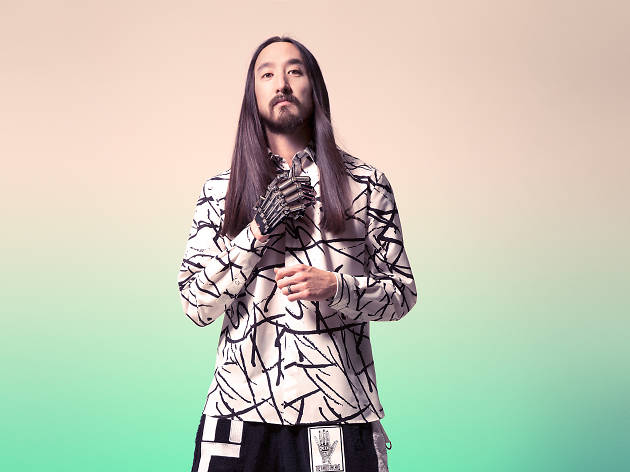 5/7
DJ Steve Aoki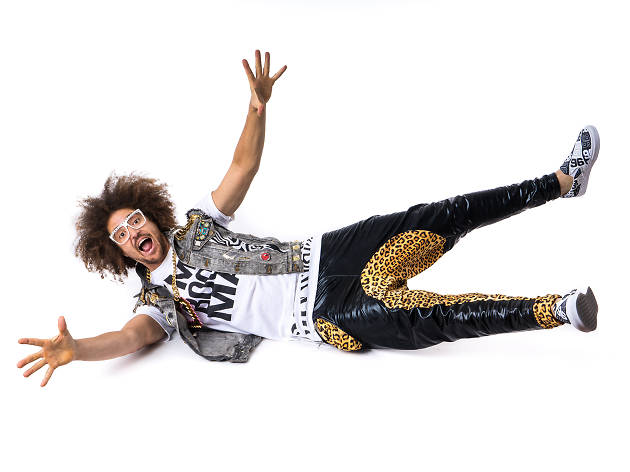 6/7
@lookslikebliss
Redfoo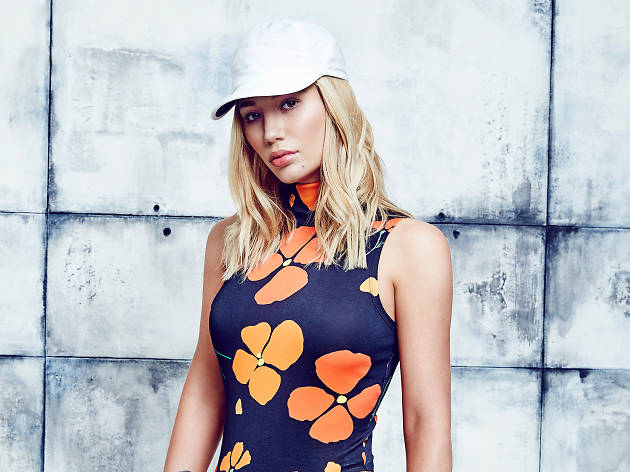 7/7
Max Abadian
Iggy Azalea
The music festival scene in Hong Kong is just getting better by the year. Of course, there's Clockenflap and fests like Road to Ultra and the recently announced ATLN8 that should light up our ears later in the year. But possibly the most exciting of them all hits the Central Harbourfront stage between February 24 and 26. The Dragonland Music Festival brings with it some of the most popular megastar artists from around the world. Prepare to rock out with some of the best musicians in the business.

Dragonland's three nights each sport a different musical flavour. There's an opening concert on the Friday by Cantopop legend Leon Lai before a Saturday that's devoted to electronic music. Legends like Steve Aoki and Zedd are expected to light up the harbour with their beats on that night. The Sunday becomes more poppy and rocky, with megastar icons including the inimitable Black Eyed Peas, whom we spoke to prior to the festival, and pop princess Carly Rae Jepsen. And that's just a taste of the talent on the stage...

Expect a fully charged festival at Dragonland. Read below for the experts' pick of the top seven must-see acts over the weekend that you just can't miss!

For ticket information, times and details, visit dragonlandmusicfestival.com.
Friday February 24: Cantopop King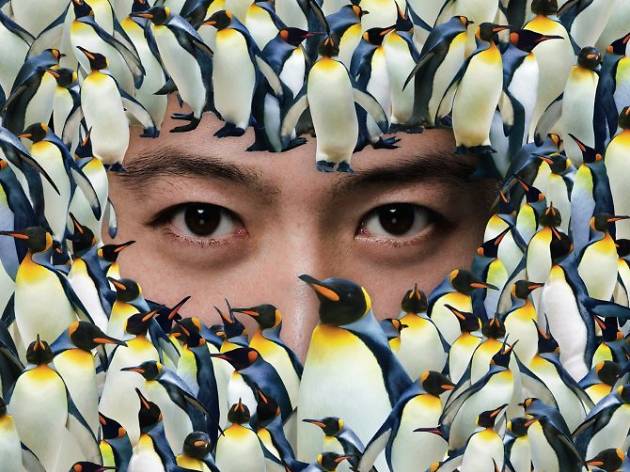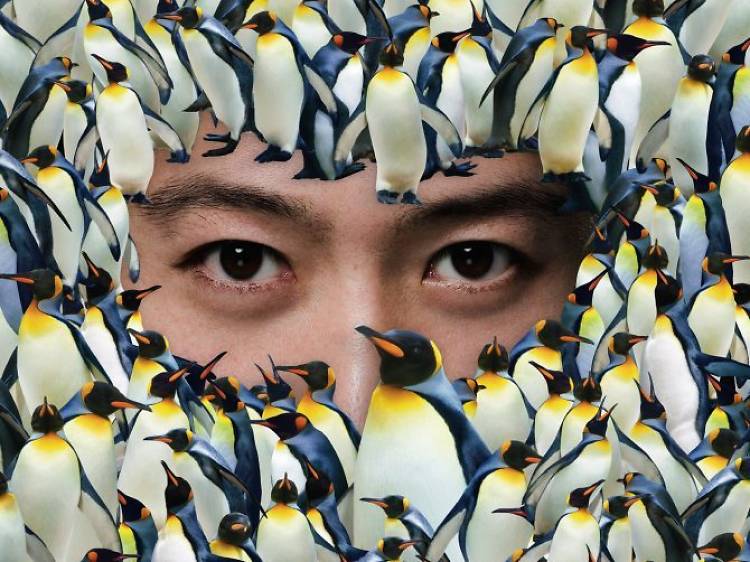 When Leon Lai, one of the Four Heavenly Kings of Cantopop alongside industry legends Andy Lau, Jacky Cheung and Aaron Kwok, cancelled one of his highly anticipated concerts two hours before curtain in April last year, fans around Hong Kong were miffed, to say the absolute least, and have been hoping for him to pay us back in kind ever since. With his opening concert at Dragonland that dominates the Friday, he'll have done that and more.
Lai recently celebrated 30 years in the business. His career began all the way back in 1986 when he clinched the third runner-up spot at Hong Kong's Fifth New Talent Singing Awards. He didn't release his first album, Leon, until 1990 but rose quickly to fame by 1992, when he released a series of number one hits over three records: Hope We Are Not Just Friends, The Most Charming Person Compilation and I Love You OK? Fans also adore Lai for other catchy hits over the years such as the saucy Sugar In The Marmalade and his 1994 massive tune There's Not One Day I Don't Think Of You.
Even now, as Hong Kong turns to new stars every day, Lai's celebrity is impossible to undermine. Lai, whose name in Chinese means 'dawn', returns to the stage to begin the weekend's festivities, at Dragonland. It's impossible not to be excited for this.
Saturday February 25: Dance The Night Away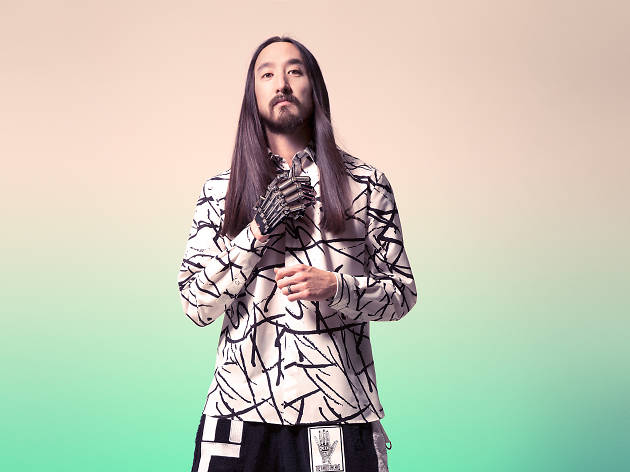 If ever there was an award for 'most touring-est DJ' in the world, Steve Aoki would be a shoo-in for first place, with Pollstar, in 2012, naming the maestro at the decks as the highest grossing artist from tours. The world just can't get enough of this American. Plus, his celebrity has now grown further as DJ Mag's Top 100 DJs has named him at number seven for 2016, up three places from the previous year.
Aoki garnered fame just as EDM took off in 2010 before 2012 was a huge year for him as his hit album Wonderland became a smash success. It was nominated for Best Dance/Electronic Album at the 2013 Grammy awards. His signature brand of EDM, dubstep and house have influenced scores of today's successful electronic artists. His collaboration history with so many other stars in this festival's lineup (Will.i.am of Black Eyed Peas, Redfoo of LMFAO and Iggy Azalea) also has us excited for what takes place when Aoki gets behind the decks at Dragonland!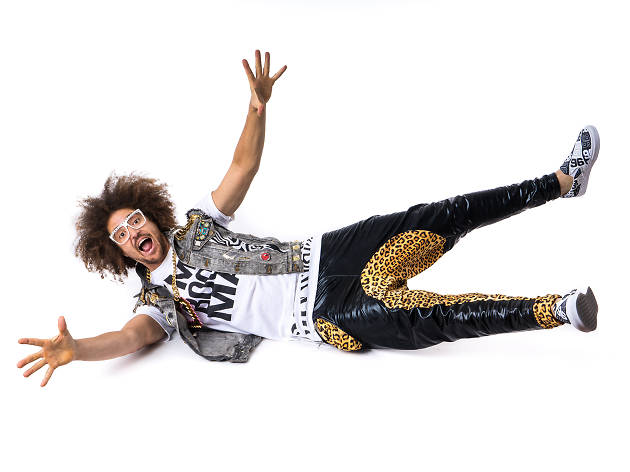 @lookslikebliss
There aren't many artists out there who have seen it all on both the pop and the electronic landscapes quite like Redfoo. The American rapper, dancer, record producer, DJ and singer is best known for being one half of musical duo LMFAO, which, itself, is best known for producing two massively memorable hits, 2011's Party Rock Anthem and I'm Sexy And I Know It. Both of these tracks are club and party staples, even six years on.
These days, however, Redfoo has been striking out on his own, although he hasn't let go of his ties to the 'party rock' theme. His March 2016 album Party Rock Mansion was quickly noted for its reboot of many of the DJ's early hits before LMFAO and several reduxs of the duo's hits. His track Keep Shining shares many similarities with Party Rock Anthem. Though Keep Shining, as well as the other tracks on Party Rock Mansion, have yet to capture the original anthem's stratospheric fame, his hordes of fans don't mind. Redfoo is bound to keep them all shufflin' in Hong Kong.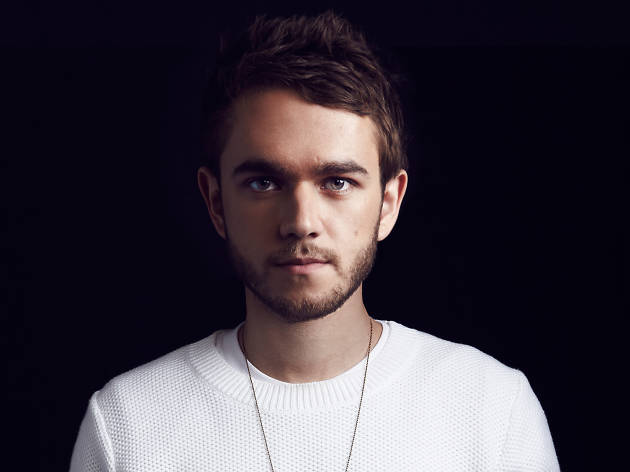 Zedd began his career as a dubstep and EDM icon in 2010, first gaining widespread industry attention through his celebrity remixes, most notably on Skrillex's 2010 masterwork Scary Monsters and Nice Sprites as well as Lady Gaga's Born This Way. Then, two years later, he signed with Interscope Records and released his debut single Spectrum which topped Billboard's Hot Dance Club Songs. The subsequent album, Clarity, that Spectrum became the lead single for, charted Top 10 on the Billboard 100.
Since then, Zedd has garnered a huge worldwide presence, finishing his True Colors
tour in 2015 to promote the album of the same name and appearing on 2016's Coachella lineup. Though Zedd has stayed silent on new projects, his set for Dragonland could go one of two ways, making the festival a great chance to reminisce on his most memorable hits or an opportunity to hear what the DJ might have in store for us in the future. Or both, many will be hoping...
Sunday February 26: Rap, Rock 'n' Pop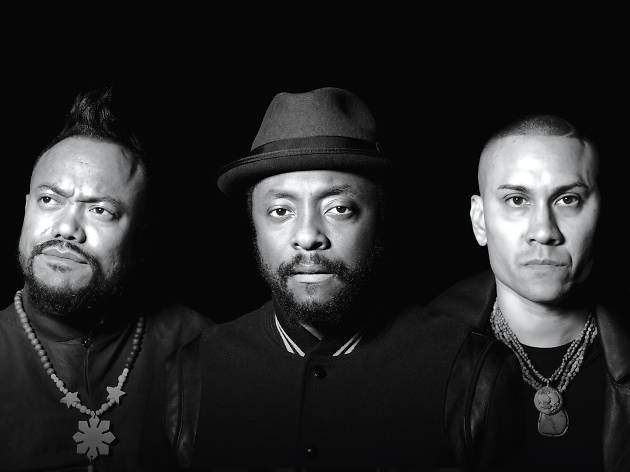 For most of the noughties, the Black Eyed Peas were the figureheads of alternative hip-hop and cutting-edge pop music. Composed of rappers Will.i.am, Apl.de.ap, Taboo and songstress supreme Fergie, the quartet have released groundbreaking records since the early 2000s, when Fergie joined the lineup. Each major release following has gone platinum at least once, with 2003's Elephunk and 2009's The END both going platinum twice and 2005's Monkey Business going platinum a whopping four times. And that's just in the USA. The group is also known for its members' individual musical successes, most notably Fergie's 2006 release The Dutchess featuring the hit Fergalicious, as well as Will.i.am's four studio efforts, the most recent of which is his 2013 release #willpower.
Though, unfortunately, Fergie is not on the bill when the Black Eyed Peas take to the stage in Hong Kong, like Zedd, their appearance promises to be fascinating as the group hasn't released any notable new material since 2009's The END. That means fans are guaranteed the Peas' greatest hits but, of course, we'll all have to be at Dragonland to find out whether they're teasing a new release...
For our interview with The Black Eyed Peas, click here.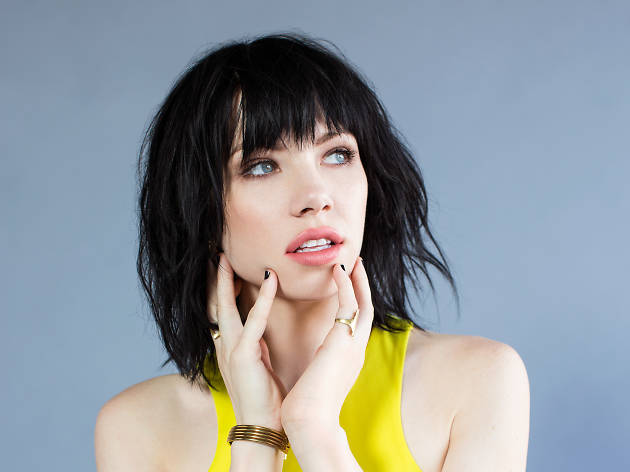 With the rise of YouTube as a legitimate platform to share content and make it big in entertainment, Canadian pop sensation Carly Rae Jepsen could be considered a forerunner, rising to international fame through her 2012 viral video Call Me Maybe. While the reception of the video was mixed at best, Jepsen had the privilege of being focused on music long before that, first by placing third on Canadian Idol in 2007 and then following it up with her 2008 album Tug of War.
Jepsen's biggest successes to date are her other two albums: 2012's Kiss, which featured Call Me Maybe and debuted at six on the US Billboard 200, and 2015's Emotion, which made Billboard's Best Albums of 2015 and had a critically acclaimed follow-up release in her EP Emotion: Side B last year. Her current sound from her Emotion releases heavily evokes the 80s and is a tour-de-force in popular music, a sound and presence that promises to be on full display when she rocks Dragonland.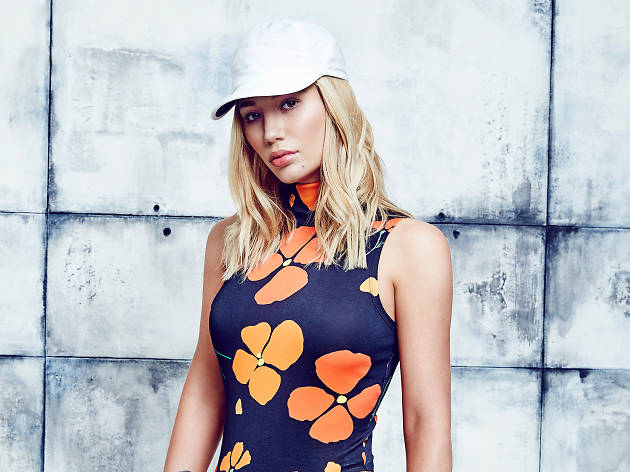 Max Abadian
Feeling fancy? In Hong Kong, there won't be a need to walk a mile in your Louboutins to see Australian-born rapper Iggy Azalea take to the stage. Best known for her singles Work in 2013 and the seminal party hit Fancy in 2014, Azalea was born and raised in Australia before striking out at the age of 16, moving to Miami to pursue a career in music.
Though both singles appear on her only studio effort to date in 2014's The New Classic, Azalea is keen to further her campaign for status as Queen of Rap with her slated 2017 release Digital Distortion. The jarring monochromatic album art combined with the release of the LP's gritty first single Team in March last year sets a new tone for the rapper, more of which we are set to hear when Dragonland hits our shores.
More to explore