Update: At 3:40pm, the Hong Kong Observatory lowered the rainstorm warning signal to Amber. By 4.45pm, the rainstorm warning has been cancelled. The government is cautioning citizens to remain vigilant as there may still be flooding in low-lying and poorly drained areas.
---
After only a few days of recovery from typhoon Saola, Hong Kong is facing severe weather conditions today, and a black rainstorm warning has been issued for the first time since October 2021.
In response, the government has announced the suspension of all school classes, and companies are urged to implement T8 protocols and allow their staff to work from home. The extreme weather conditions may continue until 6pm, and firms are encouraged to adopt reasonable and flexible work arrangements.
The black rainstorm warning was issued by the Hong Kong Observatory at 11:05pm yesterday due to heavy rain exceeding 70 millimetres per hour. As a result, commuters can expect disruptions on the road, including the suspension of most bus services and slower train intervals on MTR lines. Long Win Bus, KMB, and Citybus have suspended all bus services, with the exception of airport routes S1, S64C, and S64X, until further notice.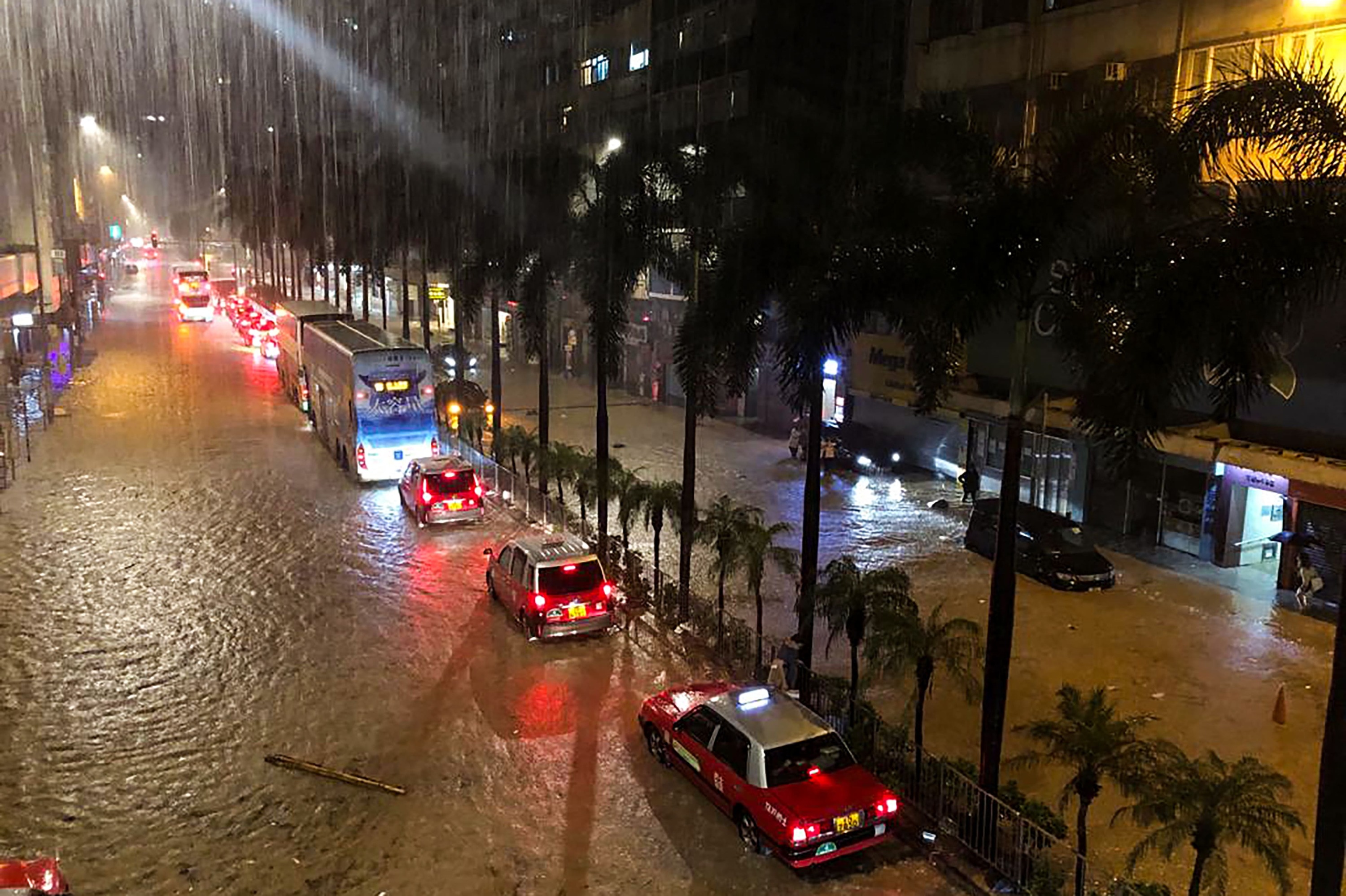 As for MTR operations, there are currently service disruptions on the Kwun Tong Line due to flooding near Wong Tai Sin Station. Service between Shek Kip Mei Station and Choi Hung Station has been suspended, while trains between Whampoa Station and Shek Kip Mei Station are operating at six-minute intervals. Trains between Choi Hung Station and Tiu Keng Leng Station will have 12-minute intervals. Train services on the East Rail Line, Tsuen Wan Line, Island Line, Tseung Kwan O Line, South Island Line, and Disneyland Resort Line have also adjusted services.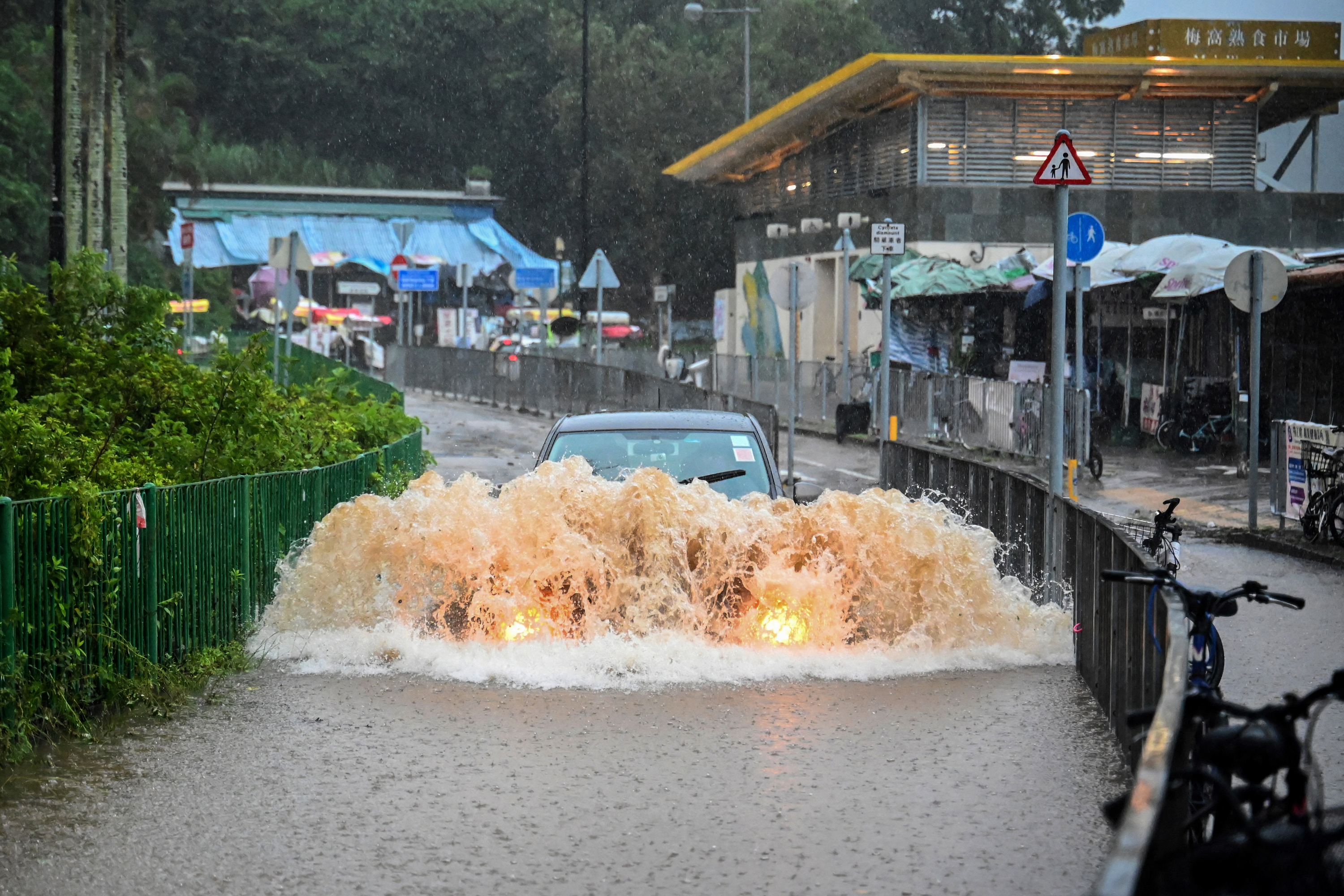 The heavy downpour has resulted in extensive flooding throughout the city, leaving pedestrians stranded on the streets. The Home Affairs Department has promptly established temporary shelters to accommodate those in need. You can find the complete list of shelters by clicking on this link.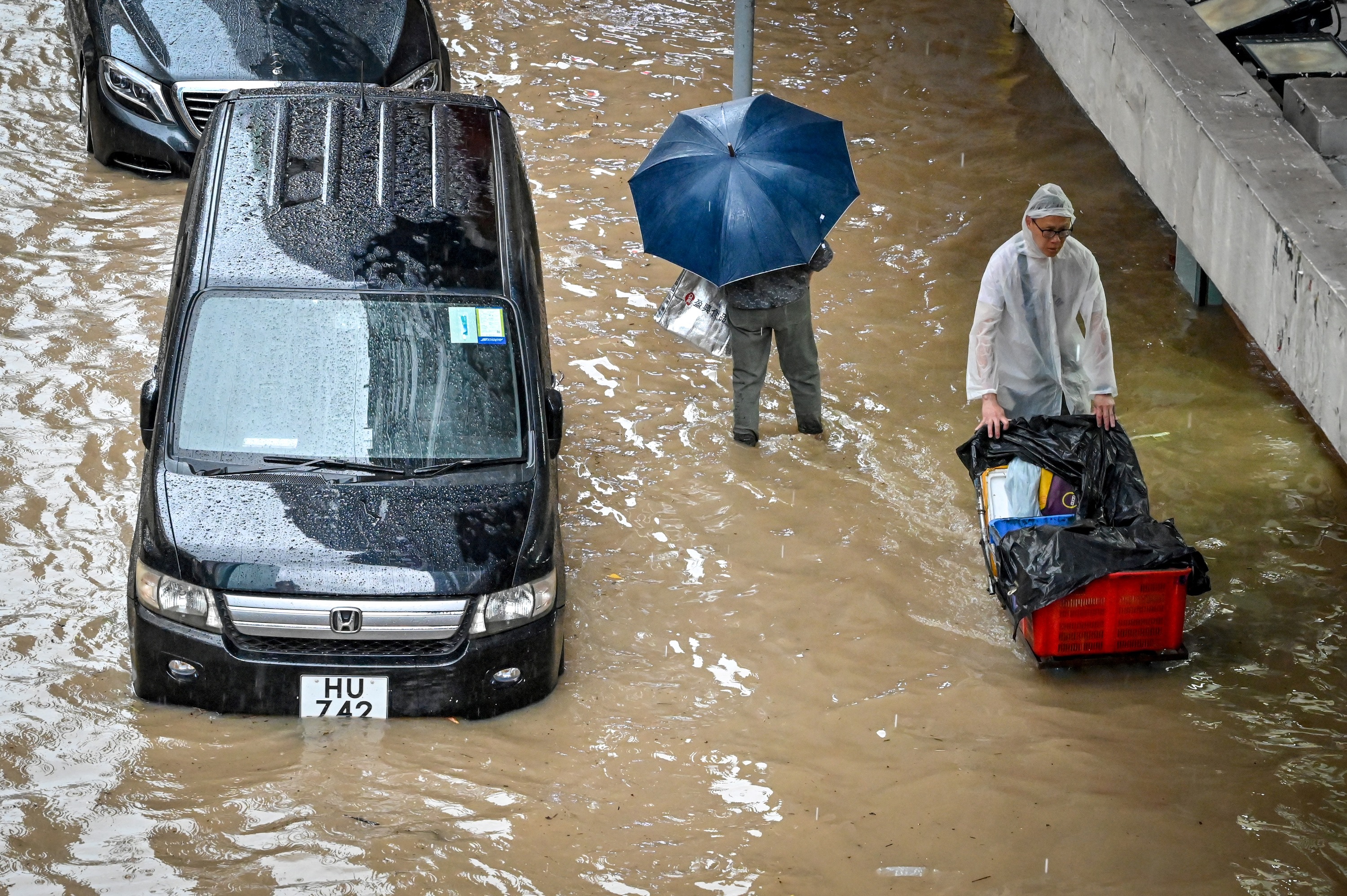 As of 8am today, the Geotechnical Engineering Office (GEO) has received seven reports of landslides, with six occurring on Hong Kong Island and one in the New Territories.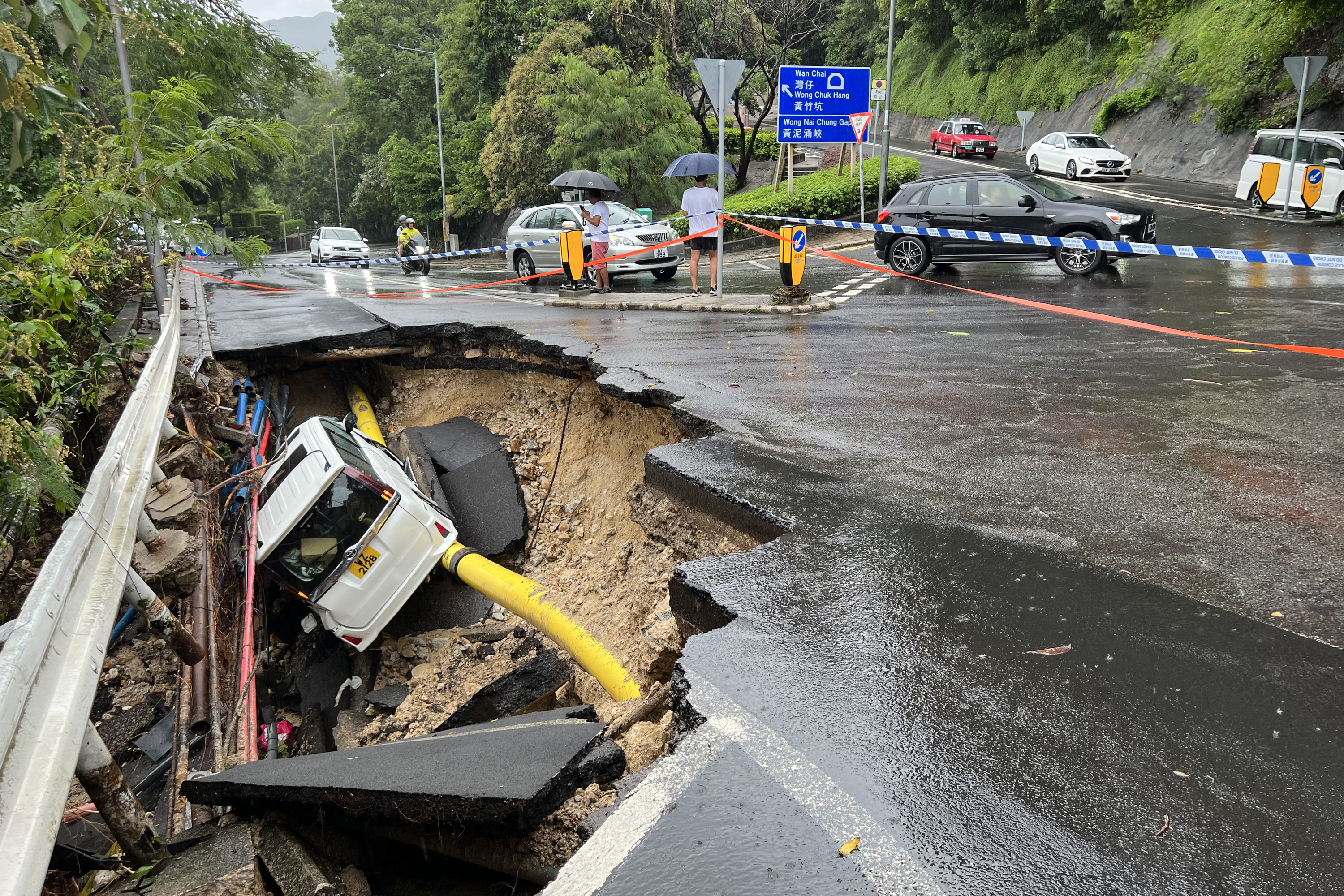 Weather conditions significantly impact government services, including court and tribunal hearings. All facilities managed by the Leisure and Cultural Services Department (LCSD) are temporarily closed until further notice. Additionally, all post offices and their delivery services are currently suspended.
The government advises citizens to remain vigilant and stay tuned for further announcements.
Recommended stories:
The best things to do indoors during a typhoon in Hong Kong
Blancpain x Swatch collaboration: Everything you need to know
Follow us on Youtube, Facebook, Instagram, and Threads, or subscribe to our newsletter for the latest news and updates on what's going on in the city.