The best things to do indoors during a typhoon in Hong Kong
Stuck inside and bored during a T8 or T10? Fear not, here's a list of things to do while you wait out that typhoon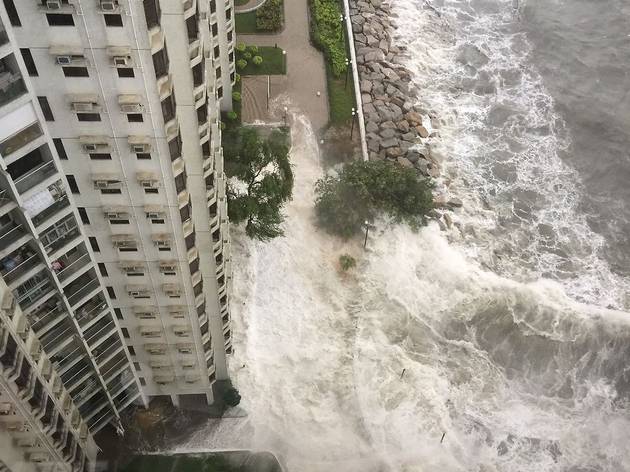 You've had your cup of tea and you've watched the apocalyptic wind and rain that's raging outside. You're over it now. Boredom is setting in and you're starting to get that cabin fever vibe. It's okay. We're here to help. There's actually a wealth of things you can do during a typhoon to help stave off the crazy.

RECOMMENDED: If the following isn't enough, read our history of Hong Kong's worst typhoons, our guide to the best things to do in Hong Kong during a typhoon or listen to our amazing typhoon playlist.
Things to do indoors during a Hong Kong typhoon
Eat everything you have left in the fridge
Leftovers have never tasted so good. Throw together everything edible you see in the icebox and you can easily make a great stir-fry out of it all. That jar of pickles that's been open for a while? Chuck it in. Some week-old broccoli? In you go. The block of cheese you were supposed finish? Melt it down for toppings. You'll end up with a filling meal and plenty of room for more food in the fridge afterwards.
Indulge in instant noodles and canned food
Don't have anything in the fridge? Well, this is the perfect excuse to indulge in some high sodium content food. After all, few restaurants are open and you certainly don't want to be that asshole ordering food to be delivered during a storm. If you're not really one to cook, the easiest meal you can make is good ol' instant noodles. Maybe throw in some spam, some baked beans, anything you're supposed to avoid because, y'know, health.
Binge movies and TV shows
This really goes without saying. This is basically what Netflix was invented for. You can finally catch up on all your favourite shows or get around to watching those movies that everyone is talking about – Ozark, Disenchantment, Queer Eye, any Marvel film. Haven't watched a Hong Kong flick in a while? It's high time to dive back into local cinema with some of Wong Kar-wai's best works or a great Hong Kong romcom. What a time to be a couch potato.
Never-ending games of Mahjong
Ah, one of our favourite pastimes. When you're trapped indoors for hours on end, arguably the best way to kill time is to go hard on the mahjong table. A couple rounds of mahjong can easily last for hours – for those who don't know, four games make up one round. The hardest part might be to get four players together, especially if you have friends or family who live far away. Perhaps this is the perfect time to make friends with your neighbours?
Finish reading that book you've been meaning to
Admit it. We all have a book – or three – lying around somewhere, collecting dust and unfinished. There's no better opportunity than when you're stuck at home to finish up that novel or biography you've been meaning to conquer. Or if you're more of a gamer, there's surely a video game you haven't touched in a while.
That pile of unnecessary crap you've been amassing in the corner has never been more obvious. The kitchen cabinet probably needs cleaning out. We've all got that chair piled with clothes that really ought to be going to the laundry. And when was the last time you cleaned the back of the television? Here's a perfect opportunity to do your best Snow White impression and tidy up the place.
Ditch technology and go old school instead. Dig out old favourites like Game of Life, Cluedo and Twister or try to annihilate each other in a game of Monopoly. Whip out a deck of cards and deal out a few rounds of poker or the Hong Kong favourite, Big Two, and ruin friendships.
Type 'yoga' into YouTube. Alternatively, download either the Daily Yoga or Global Yoga phone app and they'll keep you right. Both are free and available on iOS and Android Play Store. Look at the lad in the picture – that could be you one day.
Watch videos of the typhoon
If you're smart and staying inside and out of trouble, you're beautifully positioned to get cosy on the couch and watch the chaos from the comfort and safety of your home. The best place to start? Time Out Hong Kong of course! Our website and Facebook page have a visual smorgasbord of typhoon-related goodies for you to gorge on, much like this crazy vid here.
If the weather calms down...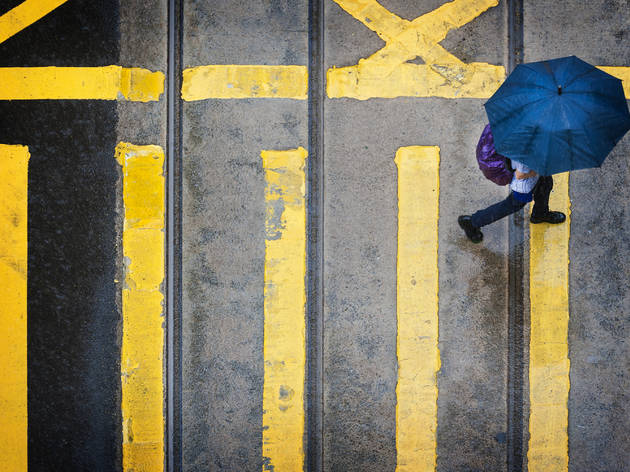 Whether you're looking to break a sweat with an indoor sport activity or just kill time with some mates at one of the city's game cafés, here's a roundup of the very best indoor experiences in Hong Kong that will have you singing in the rain...