Victoria's Secret closed its five-story flagship store in Causeway Bay on June 24; the move is seven and half years premature of its 10-year contract in the prime location formerly occupied by retail brand Forever 21. A notice was posted outside of the store early Wednesday night stating that the store is officially shutting its doors but their products will remain available online at victoriassecret.com.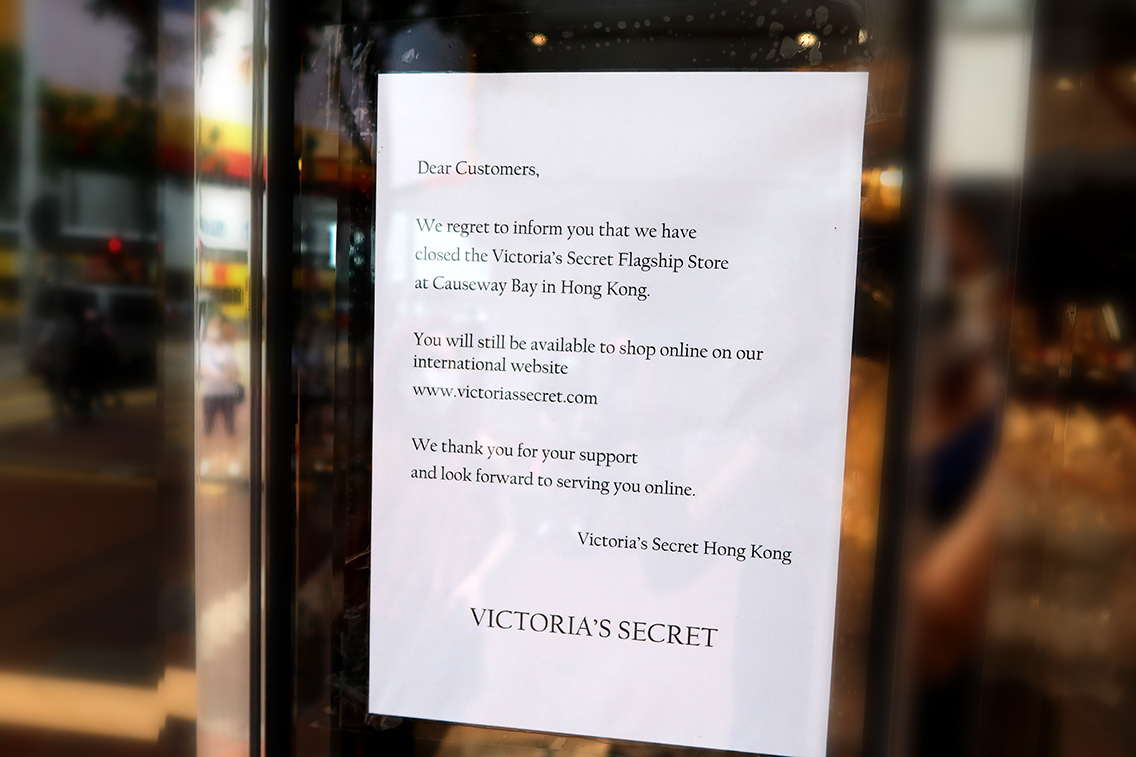 A notice of closure posted outside Victoria's Secret's Causeway Bay store
The retail giant opened its flagship store in July 2018 during a time when the company was already experiencing weak sales in the US. Over the years, the retailer has faced stiff competition from Hong Kong's affordably priced fashion-forward lingerie brands like Peach John and 6ixty8ight.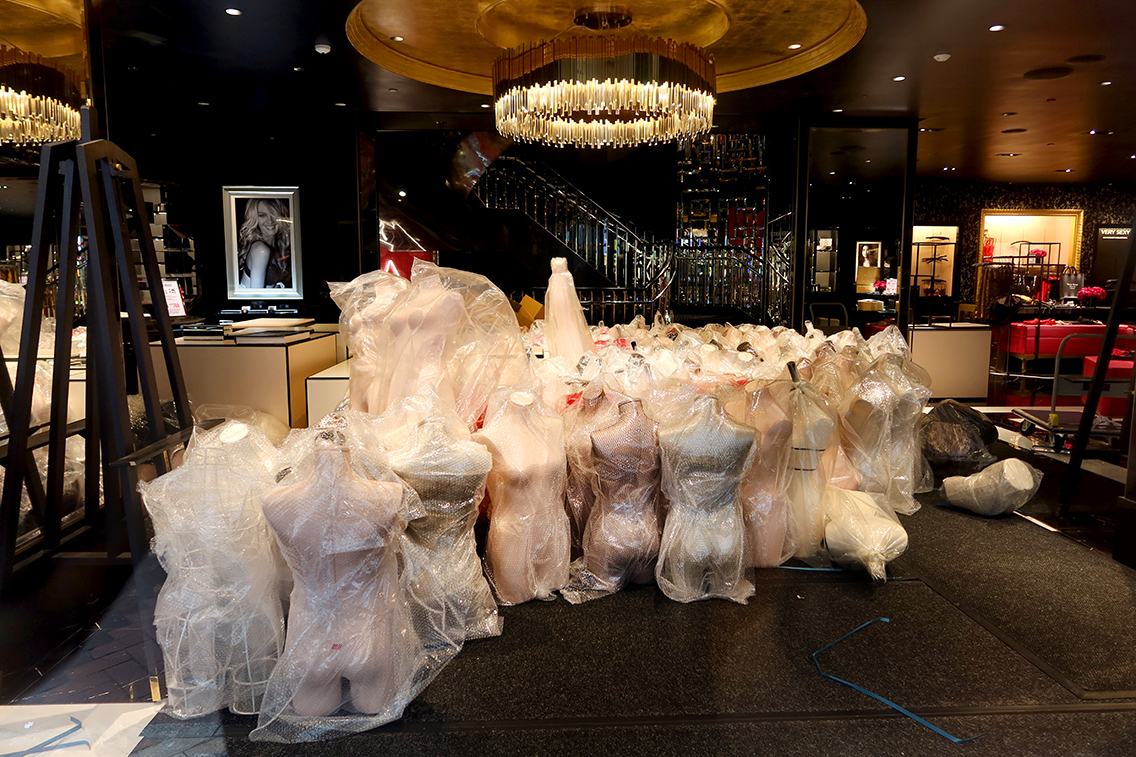 Behind the glass doors: wrapped mannequins littered the stores ground floor entrance
In 2019, the annual Victoria's Secret fashion show that started in 1995, and launched famous faces in the fashion world, was officially cancelled. Last month, the global pandemic prompted Victoria's Secret's parent company, L Brands, to permanently close 250 stores in the US and Canada while the future of its business in China is currently under strategic review. In early June, the UK business filed for bankruptcy.