Young Master Brewery and Coa team up once again for the release of La Niña Fresa; a limited-edition tepache inspired wild ale. The two companies first collaborated for the canned version of Coa's signature cocktail, La Paloma de Oaxaca. This second collaboration marries two distinct wild yeast fermentation traditions – tepache (fermented drink made from pineapple peels and sugar) fermentation from Mexico and lambic-style beer fermentation from Belgium. "The genesis of this whole collaboration was wild yeast fermentation which we've been doing for many years, and Coa has been making their own tepache fermentation," shares Young Master Ales founder Rohit Dugar. La Niña Fresa is created from the brewery's foeder aged sour ale, fermented together with fresh pineapples and aged for six months in chardonnay barrels. The beer can be enjoyed straight from the bottle or mixed with cocktails that highlight the versatility of the beer.
La Señorita Caliente cocktail (La Niña Fresa, housemade guajillo chile salsa, umami bitters, rimmed with grasshopper salt) by bartender Oscar Mena.
The collaboration is part of the brewery's limited-edition programme that they have been doing for the last six years. "We've collaborated with the top hotels and cocktail bars in Hong Kong and Singapore and just recently partnered with New York City-based brewery, Finback. Our goal is to be a locally rooted, original thinking craft brewery that engages with progressive and forward-thinking brands and individuals," says Dugar.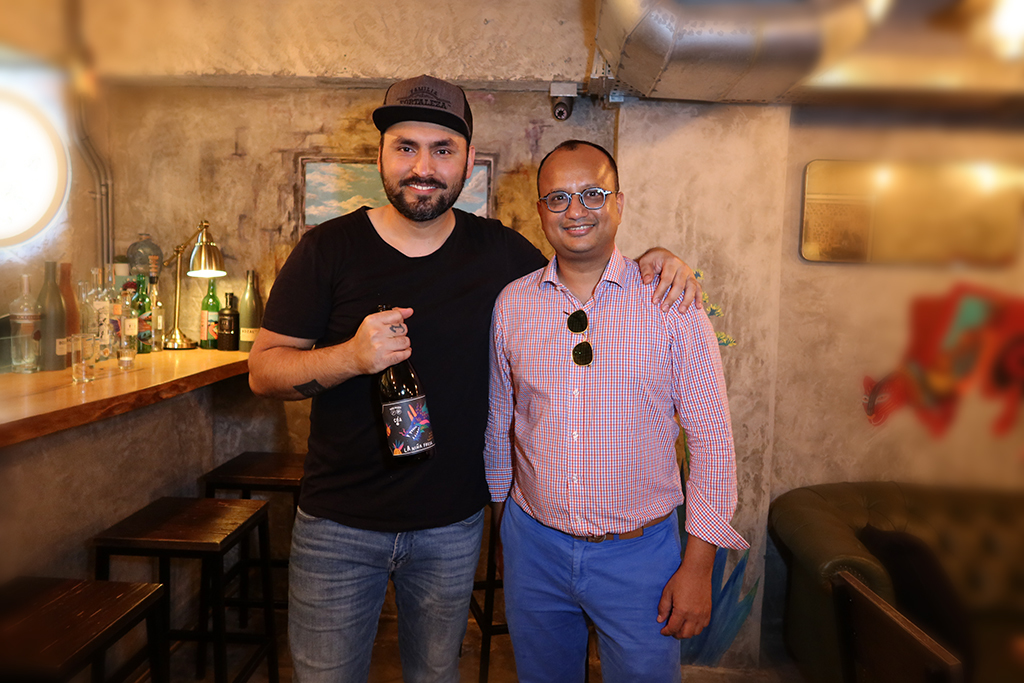 Coa's co-founder Jay Khan and Young Master Ales founder Rohit Dugar
"This is a single batch only, and it's not even seasonal, so once the product is gone, it's out," explains Dugar. A limited run of 360 individually numbered 750ml bottles will be available for sale for $250 per bottle at Young Master's online shop, Coa, and select bottle shops. The beer will also be available in a small number of kegs on tap at Alvy's, Second Draft, and The Ale Project.