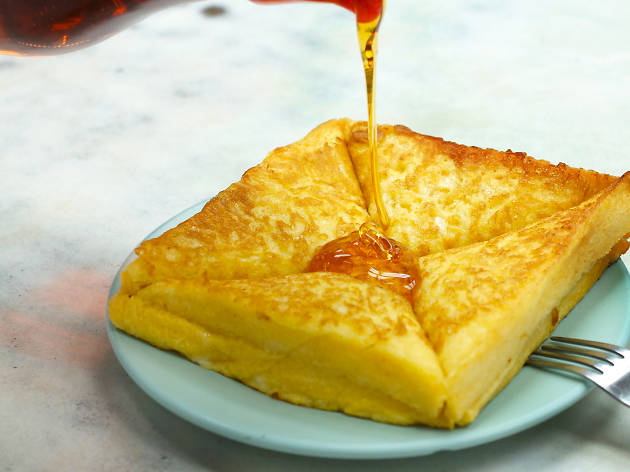 8 dishes that epitomise Hong Kong's East-meets-West culture
Our city's cuisine balances Eastern and Western flavours perfectly. Here are some of the dishes that epitomise this
For decades, Hong Kong has been internationally known as one of the best examples of a city where East meets West. With its rich history as a strategic shipping port, our city has long been a melting pot of cultures, and nowhere else is this more apparent than in the food. A foodie city through and through, there is no shortage of dishes where the influences from opposite ends of the world can be seen. From piping hot macaroni soup to the delicate egg tart, here is our list of dishes that will get you the best of both worlds with each bite. By Yu An Su
RECOMMENDED: For more quintessentially Hong Kong bites, check out our list of the best local bakeries.
Foods that epitomise Hong Kong's East-meets-West culture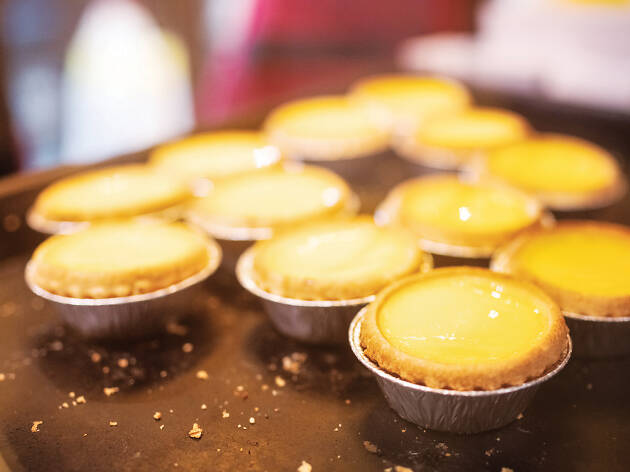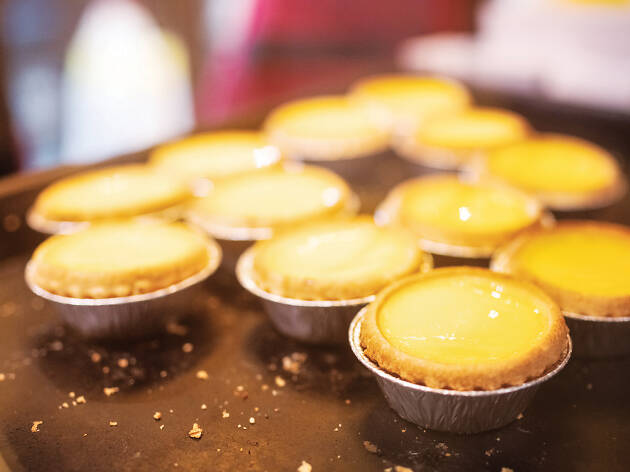 Photograph: Calvin Sit
This iconic local sweet treat is enjoyed by Hongkongers of all ages, and is commonly found in cha chaan tengs, dim sum restaurants, and bakeries. While the precise origins of the Hong Kong tart are unknown, it is widely accepted that it was created as a more affordable option to the British custard tart. The traditional British dessert is much larger, served in slices, and is usually also spiced with nutmeg and cinnamon.
Under British rule, the pastry we now know and love began popping up in cha chaan tengs and restaurants in Western department stores. The key differences are the use of lard in making a flaky crust, instead of the traditional shortbread crust in the original, and also incorporating flavours tailored to local tastes, such as eliminating nutmeg and introducing evaporated milk in the filling.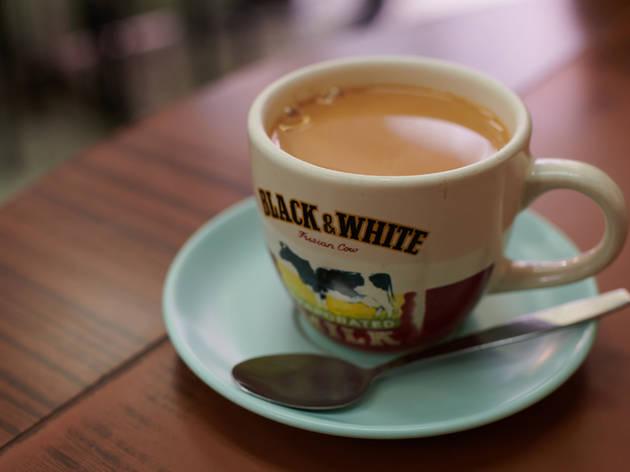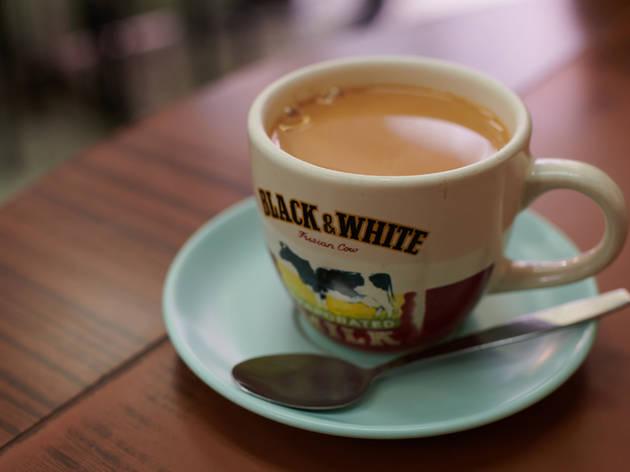 Photograph: Calvin Sit
Another notable British import was a love of tea, which was quickly picked up by locals, who started to make it with their own twist. The local legend is that Hongkongers could only brew tea from the leftover residue, as British tea was expensive. The tea brewed was therefore strong and very bitter, which is why evaporated milk is preferred, to balance the harsh flavour, but also to create a silkier texture.
Employing their training and experience, tea masters all over the city began to steep and pull the tea through their trademark 'silk stockings' – a practice that is increasingly rare but can still be found in Hong Kong today – resulting in a more potent brew. This unique method of brewing tea has spawned a global interest in Hong Kong-style milk tea, with the beverage appearing on menus all over the world. Whether hot or cold, this local staple is a comfort drink to many in Hong Kong.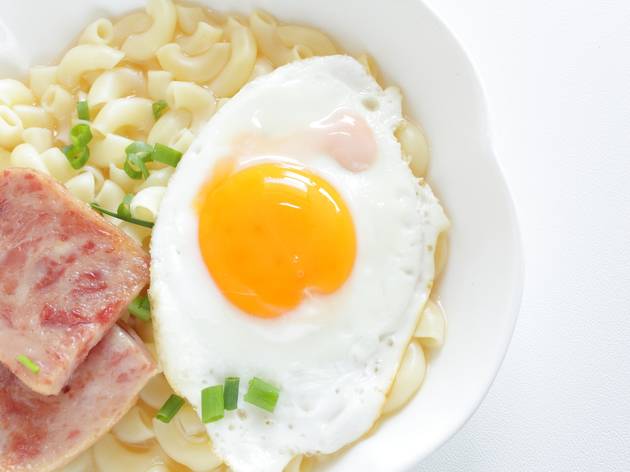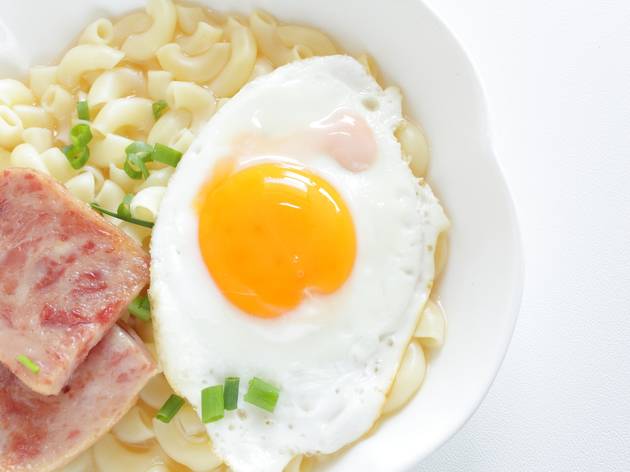 Photograph: Shutterstock
An unusual dish to those outside Hong Kong, macaroni soup is often the go-to dish for a hearty, filling breakfast for many Hongkongers. A bowl of hot broth filled with elbow macaroni and topped with ham and eggs, the contents of this dish are certainly not native to Hong Kong, but it's because cha chaan tengs riffed on Western food so that it became more accessible during the mid-20th century. As a result, an unexpected mix of western ingredients became a uniquely Hong Kong dish that many grew up on.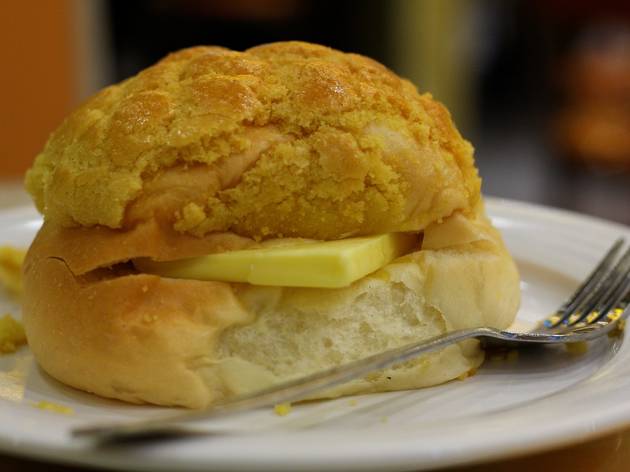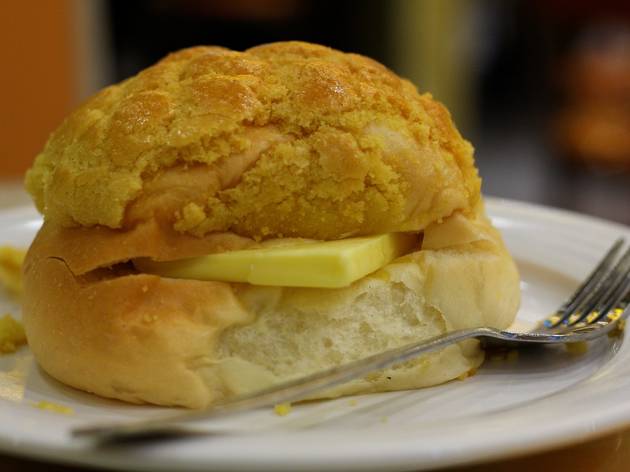 Photograph: Flickr/Dennis Wong
It's difficult to walk down a Hong Kong street and not come across a local bakery enticing you with its display of sweet treats and arresting aromas. You'll find Hong Kong favourites like pineapple buns, wife cakes, and almond biscuits are often displayed alongside more traditional breads and cakes. Bread wasn't traditionally a staple of Hong Kong cuisine, but the story goes that gradually, local bakeries were introduced to Western baking methods, and began supplying the British with the bread they ate back home.
Similar to the history of cha chaan tengs, this gave rise to new items that played on a traditionally Western food. The pillowy texture differed from the original, and was most likely due to Japanese influence. A perfect example is the cocktail bun, where a baker in the 1950s was supposedly angry at the amount of day-old, but perfectly edible bread being wasted. The solution was to shred the old bread, mix it with sugar and coconut, then bake it in new bread as the filling of a new sweet treat.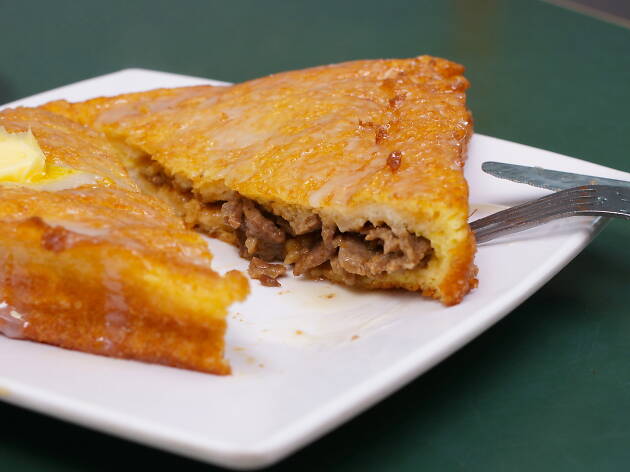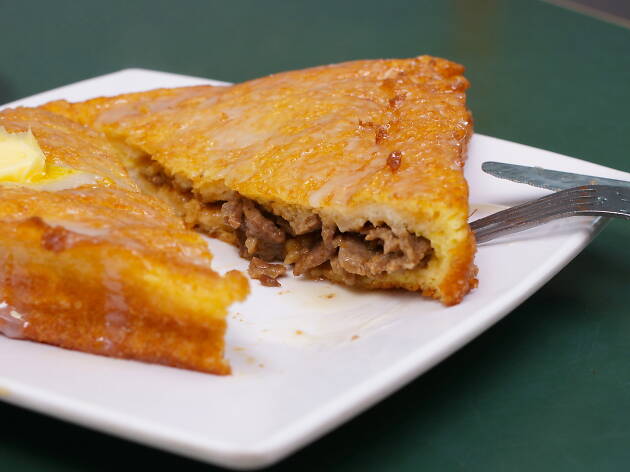 Photograph: Ann Chiu
This guilty pleasure comfort food is a mainstay on cha chaan teng menus, and for good reason. Sometimes called Western toast, this high-calorie affair is markedly different from its traditional counterpart in that there is usually a filling between two slices of toast, which is then deep fried and topped with syrup and butter. While it might sound excessive, this is a favourite among Hongkongers, and some places are more adventurous with their fillings, ranging from kaya to meat floss!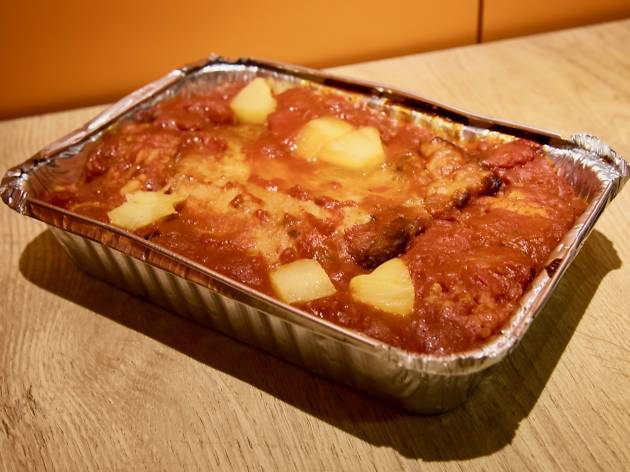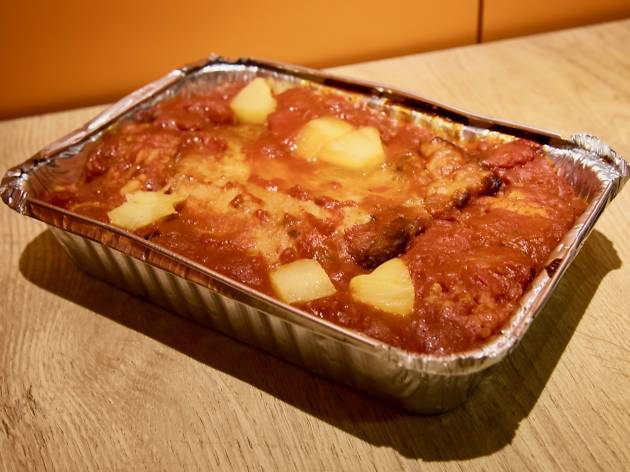 Photograph: Annette Chan
Another cha chaan teng creation,this dish is made of tender fried pork chop, laid on top of fried rice, topped with tomato sauce and baked with cheese. Like many Hong Kong comfort foods, this combination of Japanese and Western influences was popularised in cha chaan tengs, where they constantly made new dishes to make Western foods more accessible. Still a popular lunch order, pork chop rice is quintessentially Hong Kong, and shows both the East and West influences on local food culture.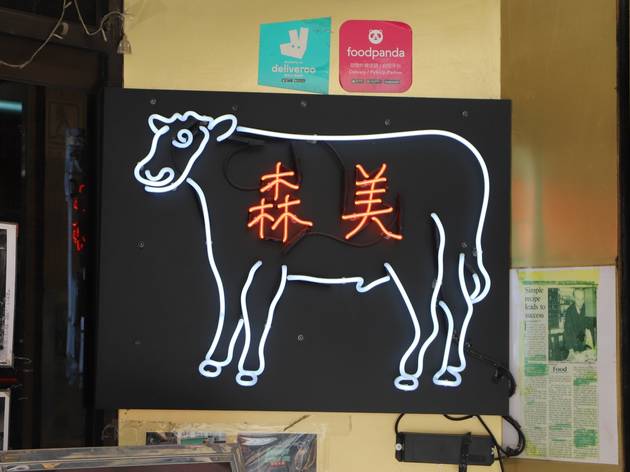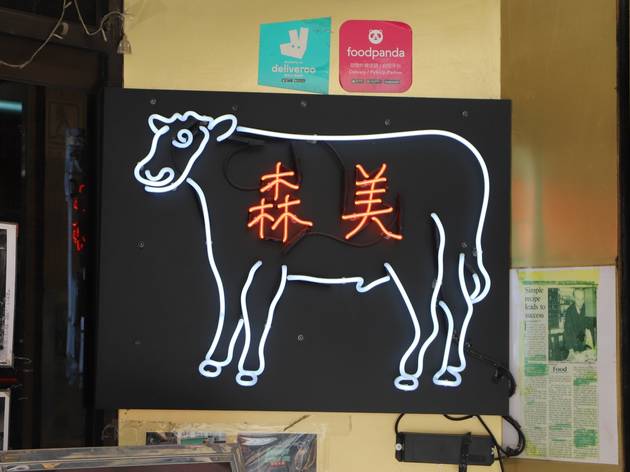 Photograph: Yu An Su
In the same way orange chicken isn't very Chinese, there was a boom of restaurants in Hong Kong during the 1970s that served Western food catered to Hong Kong palates. Signature dishes include soy sauce-marinated steaks served on sizzling plates alongside fried rice, and Swiss sauce chicken wings – poached chicken coated with a spiced, caramelised soy sauce. While Western food in Hong Kong has become more popular, these restaurants have faded to the background, but a few survive, like Sammy's Kitchen in Sai Ying Pun.
Photograph: Shutterstock
A popular dessert item at dim sum restaurants, this panna cotta-esque dish combines a Western preparation with an exotic, Asian fruit. Mango pudding is often served with evaporated milk, making it even richer, but still tasty. Further popularised by local dessert chains, this fusion of East and West is a refreshing end to any meal in Hong Kong.