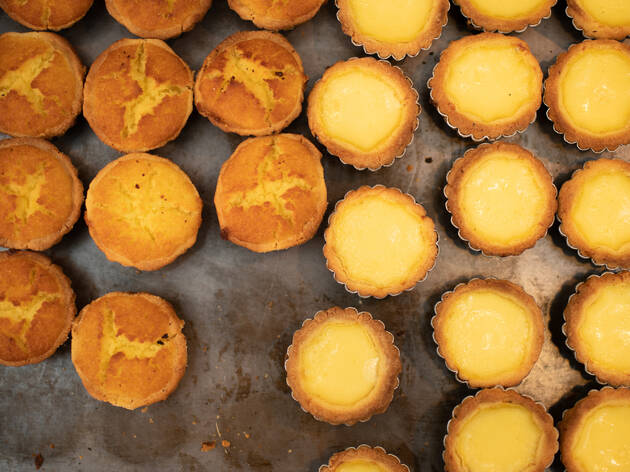 Hong Kong's best local bakeries
The great Hong Kong bake-off
Hong Kong bakeries are essential to our local culture. Because let's be honest, most of us don't have the time to have a sit-down breakfast. Bakeries are the sacred pit stop many of us visit on our way to work for some much-needed sustenance in the form of a hearty bun. Local bakeries are also purveyors of homemade, carb-tastic traditional Hong Kong pastries like wife cakes and cream cones that you can't find anywhere else. Whether you're craving a good old fashioned pineapple bun from a local institution like Happy Cake Shop or the legendary egg tarts from Tai Cheong Bakery and Hoover Cake Shop, these historic Hong Kong bakeries bake up the best bread and buns.

RECOMMENDED: If bread is life, consider being regulars at one of Hong Kong's best bread bakeries. Or if you can manage time for a sit-down breakfast, there's no better place than one of these cha chaan tengs.
The best Hong Kong bakeries
Hungry for more carbs and local flavours?