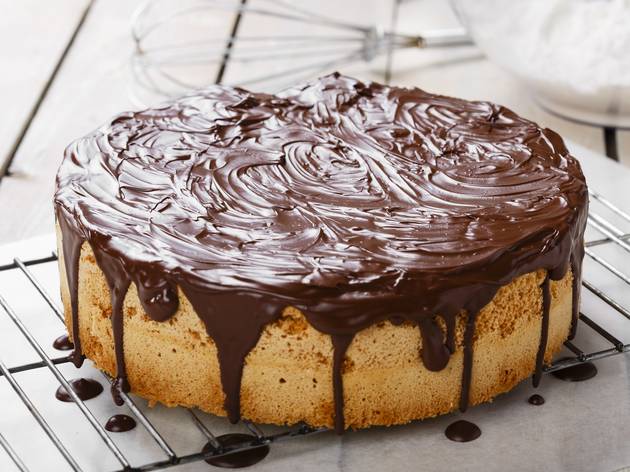 9 Hongkongers on Instagram whose baking game is on point
If it's inspiration you're after, these Hongkongers are baking up a storm
During these recent difficult times, many around the world have taken to baking as a way to get creative and cook up delicious treats to share with their loved ones at home. The same has been going on in Hong Kong, and luckily many home bakers have also been sharing their creations on Instagram for us all to drool over.
It might be time to enjoy the delectable satisfaction of baking for yourself, and in case you need inspiration, here are some mouthwatering 'gram posts from Hongkongers who've been baking up a storm.
RECOMMENDED: Looking for inspiration that's a little less sweet? Check out these 'gram accounts to follow for cooking ideas.
Baking inspiration from the world of Instagram
This Hongkonger has a penchant for cooking, making everything from pasta to spicy kimchi noodle soup, and blessing her followers with well-framed – and immensely appetising– pictures of all her culinary creations to keep mouths watering during these difficult times. She also bakes, and this clementine cake really caught our eye. If it's as good as it looks, then this is one we're certainly interested in trying for ourselves.
View this post on Instagram
From banana bread to Swiss zopf, this 'grammer has been baking up a storm at home recently to pass the time. One creation that caught our eye was the devilishly moreish-looking butter cake. Check out Lolleroll's Instagram account for more culinary inspiration.
View this post on Instagram
Chocolate chip cookies are the holy grail of biscuits, well, we think it is! Whether made for sharing or made to hoard and secretly stuff your face with later, there's no denying the appeal of these crumbly, round treats. This Hongkonger looks to have baked them to perfection!
View this post on Instagram
This Hong Kong-based home baker was recently thinking outside of the box when cooking up these delectable-looking cinnamon rolls. Soft, fluffy, and oh-so-sweet, these are sure to impress the ones you live with, especially if you double up with some homemade Dalgona coffee. Find the roll recipe here.
View this post on Instagram
Sweet things? Certainly, but this Hongkonger has been keeping busy recently by also baking up some savoury creations that look deliciously good. To add to a list of bread that includes spinach and cheese bread, fruit bread, and bluff bread, Sidney Baking has recently baked up Tang Zhong quinoa loaf bread. It sounds more complicated than it is, so give it a try and take inspiration from Sidney Baking, and see if you can get your loaf to look as good as this one.
View this post on Instagram
One of the more adventurous baking 'grams we've seen as of late, this gluten-free chocolate fondant cake looks awesome. Follow this Hongkonger and learn where she gets her own baking inspiration.
View this post on Instagram
This Keto coconut flour blueberry explosion from a Hong Kong baker 'grammer has got us in a spin, particularly by how the insides really do explode with purple!
View this post on Instagram
Another scrumptious and adventurous effort, this matcha chiffon cake will occupy those with a sweet tooth for a couple of hours. Natsbake just started posting on Instagram, but it looks like she's on a roll. Check her IG page to get some baking inspiration.
View this post on Instagram
Finally, we came across this Hong Kong dweller who has been passing the time making one of our all-time favourite doughy snacks, bagels! There's something about baking up bagels that may seem complicated and like it should be left to the pros, but it looks like Breadaholic's attempt was a success.
View this post on Instagram