Heads up! We're working hard to be accurate – but these are unusual times, so please always check before heading out.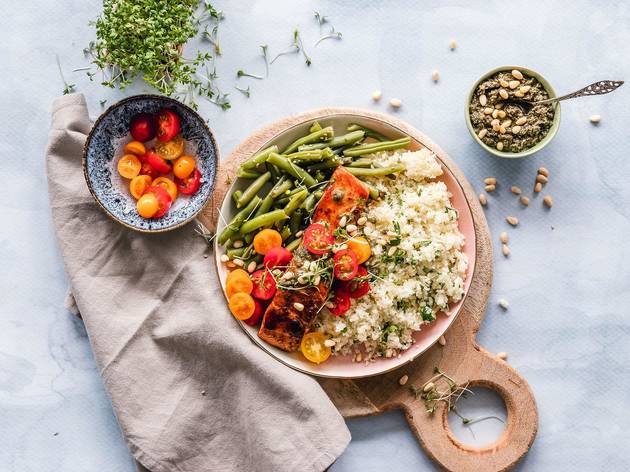 Instagrammers to follow for cooking inspiration
Forget cooking shows, get on the 'gram!
The 'gram is a great place for inspiration whatever you may be looking for. At a time when a lot of us are staying at home, it's easy for boredom to set in. For those of us with a creative culinary streak, however, or those of us just looking to up our game a little when it comes to cooking dinner, here are a list of Instagrammers from around the world who are doing some great things in the kitchen that we can all learn from and be inspired by.
RECOMMENDED: Looking for drink recipes too? Well look no further than some of these recipes that you can follow at home.
Instagrammers to follow for cooking inspiration
With well over 100K followers, this chef and writer is a Taiwan-born food creator who first began food blogging in 2012, and has now turned all of her creations and experiences into a cookbook memoir. Her recipes are self-created, penned during a period of self-imposed isolation when living in China. Now living in Hong Kong, she muses that her cookbook, The Art of Escapism Cooking is eerily similar to the stay-at-home mantra around the world right now. "Five months ago, I published a cookbook about my self-imposed social isolation during the six years I lived in Beijing. Never could I have imagined that this would soon be a reality for a massive population worldwide." Recreate some of her recipes – including some cookbook preview recipes – via a blog link on her 'gram.
View this post on Instagram
Creator of all the Cantonese dishes you could ask for and close to 12K followers, Mama Cheung (aka Tessa Cheung) is like the Chinese aunty who you wish would cook for you every Sunday. Failing that, why don't you try your own hand at cooking up a Cantonese storm at home? Try making Mama Cheung's homemade turnip cake, fish fillet with sweetcorn rice, or steamed pork ribs with black bean sauce. All of her delectable, homely recipes are linked from her Instagram posts, and subtitled in English.
View this post on Instagram
Relatively new to the food 'gramming game, this account posted for the first time in March 2019 and since then has gone on to post about mouth-watering Asian dishes of all sorts. Some of the dishes to ogle at include Cantonese salted fish fried rice or braised pork and eggplant dish. There are also Indonesian pineapple tarts and Korean ram-don (jjapaguri with steak) inspired by the Oscar-winning film Parasite, as this dish was made during one of the movie's key scenes. If all this wasn't enough, Yummeth also has an inspiring catalogue of Youtube videos that aspiring chefs can cook along to.
View this post on Instagram
Mei shares her love for plant-based foods and encourages others to adapt to a plant-based, allergy-friendly and refined sugar-free lifestyle. Her savoury and sweet creations are alluringly colourful and wonderfully presented, and she caters for all meals of the day from breakfast through to dessert. Who said food that's good for you can't look good and taste great?
View this post on Instagram
With over 122K followers on the 'gram, this Hong Kong based food-cooking-travel-cafe-loving blogger's account is full of incredibly colourful, vibrant photos that make our city look magical. Not only this, but she was the instigator of the #dalgonacoffee trend that's been circulating around our city of late. She's an incredible home-cooking expert; check out her Instagram stories "Homecooking" archive. Some delicious recipe ideas are a Chinese dinner for two – boychoy with garlic, shrimp with egg, and minced pork steamed tofu, and for dessert, super fudgy brownies! Her step-by-step instruction videos are a gem for those of us who are visual learners.
View this post on Instagram
Christy Ma has a passion for coffee and anything brunchy. Try her savoury rice porridge comfort food, then indulge in her homemade cumin-spiced egg mayo and spinach salad. And to top it off, create a homemade banana bread with her gorgeously simple and easy to recreate at home recipe. With close to 16K Instagram followers all drooling over her self-created recipes, get inspired and cook away.
View this post on Instagram
Burn off those calories