First Look: 11 Westside
We get an exclusive sneak peek inside what could well be Hong Kong's first Mexican restaurant of note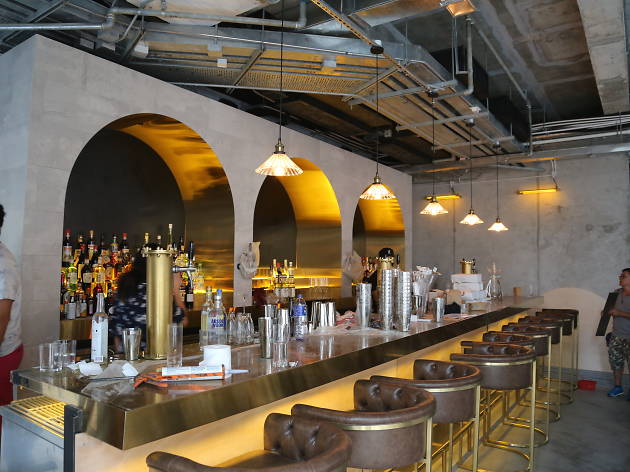 1/4
Main bar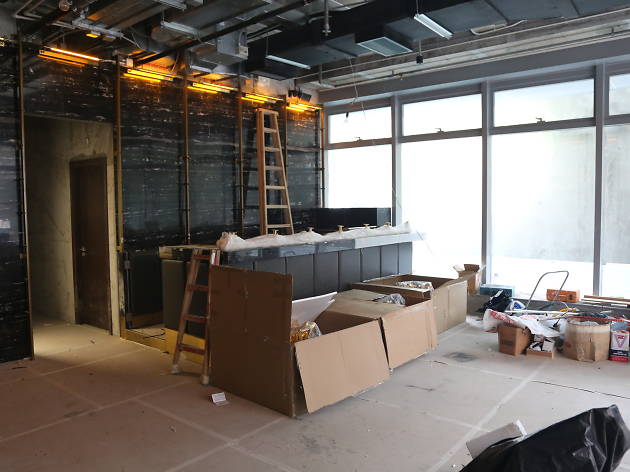 2/4
The Wilshire
3/4
Games Room (main dining area in background)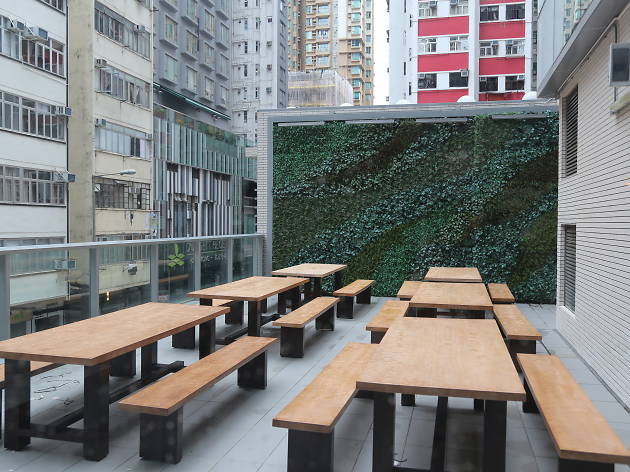 4/4
Outdoor area
It's criminal that, for such a food obsessed city, Hong Kong still lacks a truly quality Mexican restaurant. So when news broke back in April that chef Esdras Ochoa of Los Angeles' highly rated Mexican restaurant Salazar was set to open a similar venture here in Hong Kong, our stomachs wouldn't shut up. Later, when news leaked that Daniel Eun, a man with experience at some of LA's and New York's best bars, such as PDT, was coming onboard as beverage director, well, we were completely sold.

News on the ground remains scarce but Ochoa and Eun invited us in for a snoop around the still-under-construction restaurant, called 11 Westside, in Kennedy Town's The Hudson on Davis Street. Set to open later this month, the 4,000sq ft venue hosts not one, but two bars, a games area, outdoor seating and spacious communal and private booth dining areas. While there, we catch up with the passionate team to get the real low down.

On the food...
Ochoa: Mexican is the main focus, with street food influences. I'm from northern Mexico, so my tacos draw influence from that region. I want to show people what a taco really means to me. It's like dim sum to a Mexican – tacos are the core essence of Mexican food. There's going to be a lot of flour tortillas, made in-house, and fresh tomatoes, herbs, spices and peppers for salsas. I'll also be doing the grilled meats that I'm known for at Salazar and plenty of seafood, like ceviches and grilled whole fishes.

We're using a mix of ingredients from LA and Hong Kong. My wife just bought over 40lbs of spices, so flavours are going to be pretty legit. As for desserts, we'll do the classics and we'll do them well, like churros, small batch ice cream and flan. My chefs are local and I really want to incorporate local ingredients, so we'll hopefully do some mashups, too.

On the drinks...
Eun: Ochoa and I will collaborate flavour-wise where we can as the kitchen might have leftover ingredients or byproducts that I can reuse. I'm trained in classic cocktails, so I'm being conscious where the drinks fit in and how they lend themselves to different times. For example, if someone orders a manhattan with their meal, I would consider serving the drink last and suggest starting them off on something fresh like a Paloma. That's just good customer service. And of course, there'll be margaritas.

On opening a Mexican restaurant in Hong Kong...
Eun: The market here may not be ready, we don't know. Mexican food has a different style and set of flavours to the food that's [typical] in Hong Kong. America wasn't even exposed to authentic Mexican flavours until very recently, so we're catching onto something that will hopefully be a trend in Hong Kong. We know we're not the first to try, so we're open to adapting yet remaining true to ourselves.

The Wilshire:
Eun: The Wilshire is our back bar – open in the evenings and a more intimate place for drinks. The name is a nod to the boulevard that stretches from Santa Monica to the centre of Los Angeles. Ochoa will be serving a different menu in The Wilshire and can have more fun with it; the food in the restaurant will be more authentic. Regarding the drinks programme, it's a similar programme to [New York and London bar] Milk and Honey, so think classics and high execution. We might make classic creations like a daiquiri, but it'll be the best one you've ever had.

The last word...
Eun: We want to provide the best experience and we want people to feel part of the family. We want to draw a crowd and open late at weekends. Expect legit food, great drinks, a communal atmosphere and lots of fun.
Need some tacos to tide you over?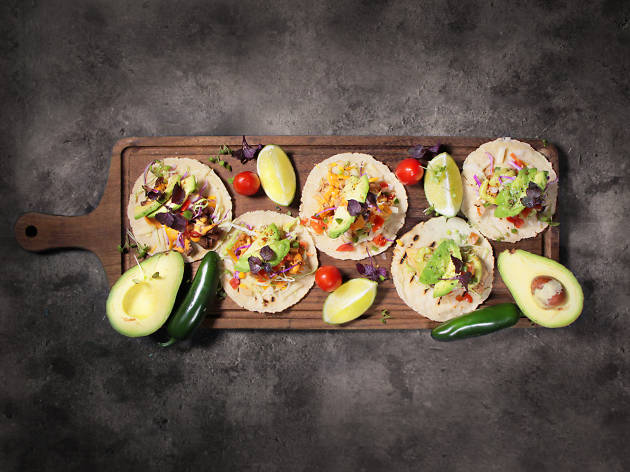 There may not be many, but there are a few solid Mexican restaurants in Hong Kong, serving some tasty fair and tacos are undeniably one of Mexico's finest exports, especially with a side of nachos.