Heads up! We're working hard to be accurate – but these are unusual times, so please always check before heading out.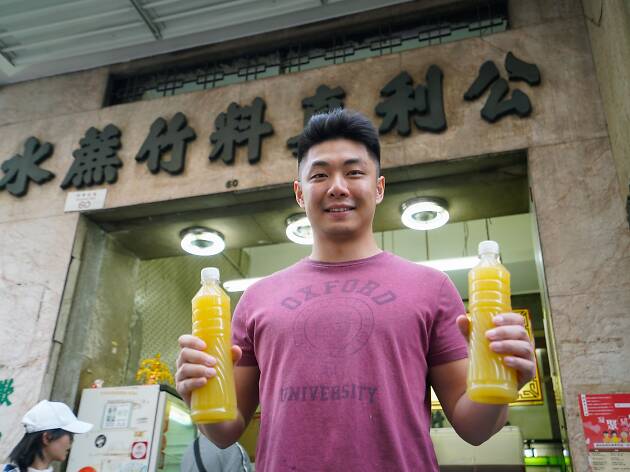 Foodie Talk: Ben Tsui of Kung Lee Herbal Tea
We speak to the fourth-generation owner of Kung Lee Herbal Tea on how he's preserving and modernising sugarcane juice
Classic metallic countertop, tile-covered walls, pre-war tenement façade – but there's more to this seemingly mundane herbal tea shop than meets the eye. Opened in 1948, Kung Lee Herbal Tea Shop, best known for its homemade sugarcane juice, first gained popularity in the '70s, during the 'golden age' of herbal teas. However, the business grew cold with the rise of convenience stores, bottled drinks and Taiwanese tea shops opening in town. It wasn't until recent years when the importance of preserving Hong Kong's rich heritage came into focus that Kung Lee began to attract the attention of a younger demographic.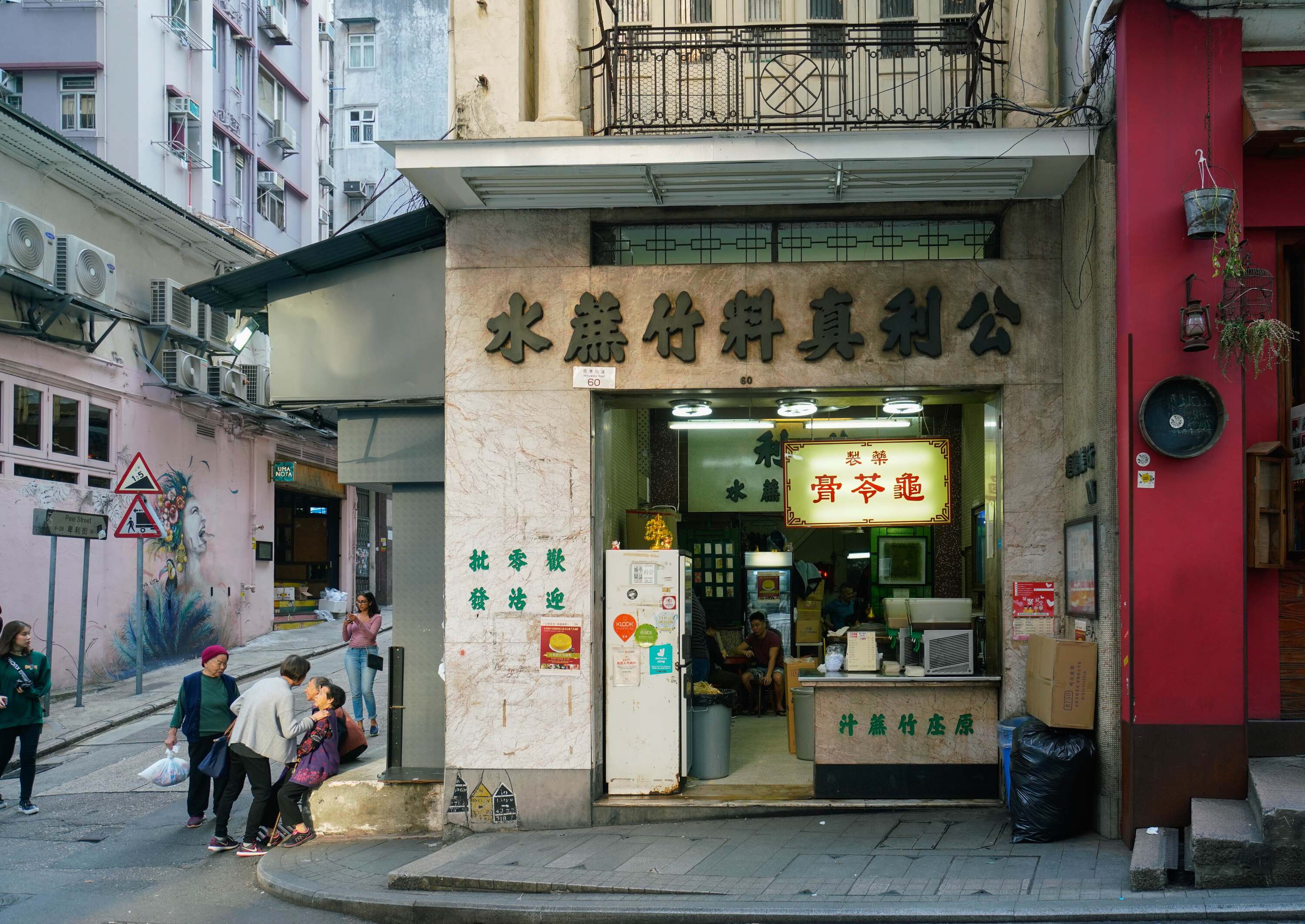 Having been in business for over 70 years, the shop remains authentic in everything it does, relying on nothing but the finest of sugarcane from Guandong Nanhai. Each stalk is peeled and simmered on low heat for two hours before going into the 'master' juicer – a machine that has been in use since the shop opened. This process, though tedious, is what makes Kung Lee's sugarcane juice stand out from the rest, resulting in a lighter, naturally sweeter and more nourishing beverage.

The shop is currently run by its fourth-generation owner, Ben Tsui. Growing up, Tsui always helped out around the shop, doing everything from washing ingredients to making guilinggao (a traditional jelly-like medicinal dessert). After graduating with a degree in interior design, Tsui had a hard time finding a job in the field. Turning to his family business, he decided to temporarily help run the shop, and before he knew it, six years had passed and Kung Lee is now doing better than ever thanks in no small part to Tsui's ideas to modernise the business.

Tsui understands that times are changing, and as a business, he has to adapt. "The greatest thing about studying design is learning how to think outside the box," Tsui explains. "That's how we decided to partner up with local brewery Mak's Beer and produce a sugarcane flavoured craft beer (which is sold at Kung Lee). We realised that many tourists are put off by the idea of herbal teas. But if it's in a beer, it makes it easier for us to introduce new people to our shop and history."


Apart from sugarcane juice, Kung Lee is also famous for its sugarcane pudding, a refreshingly light and sugar- free dessert that is ideal to clear internal heat. "My mother has been feeding us her homemade dessert since we were young," says Tsui. "It has become so popular that even the Chinese Cuisine Training Institute invited her to teach students based on her recipe."
Meet other legendary foodies