Interview: Renee Dancel and Walaiphan Hanyut
We chat to the owners of Thai restaurant Krua Walaiphan about what it takes to run a successful business as a couple in Hong Kong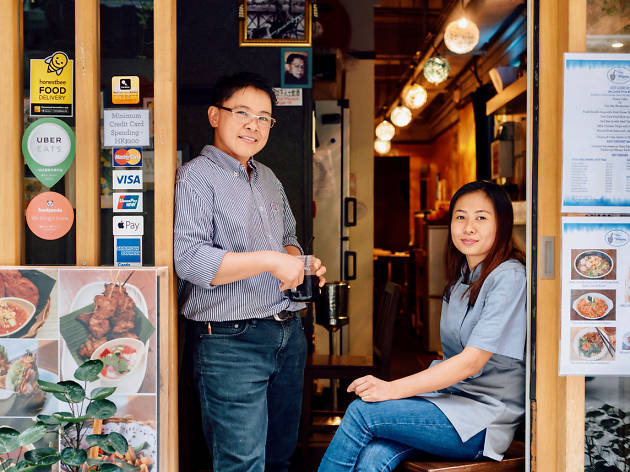 Couple Renee Dancel and and Walaiphan Hanyut (aka Lek) first met in Hong Kong more than a year ago. Dancel dreamed of being a lawyer but having grown up in Manila helping her mum in the family's fast food restaurant, the food industry was in her blood from day one. Lek, hailing from Phrae in northern Thailand, also found culinary inspiration cooking with her mother from a young age.

The pair first met at Thai restaurant Chachawan in late 2015 where Lek was a commis chef and Dancel was a floor supervisor. Dancel fell in love with Lek almost immediately but says of her partner: "She was hesitant at first and too kind to tell me she didn't like me. But my persistence paid off!"

Krua Walaiphan came about after the couple became official and realised they shared the same dream of opening a restaurant one day. Understandably, working as a couple has its challenges, though. "Sometimes I don't want to work with Renee as she's too tough and straightforward," teases Lek. "Jokes aside, we make sure to help each other out in the kitchen and on the floor." Both agree that communication and treating each other like colleagues, not partners, is key.

Having struggled to get where they are, the pair are keen to inspire other women with their journey. "As ethnic minority female entrepreneurs without any strong financial backing, we hope to inspire women to believe in themselves and dare to dream," declares Dancel. "Be strong enough to face criticism and don't let it stop you from doing what you love". Lek adds: "No matter how many failures you've had in life, don't let them stop you from reaching your goal. Instead, think of them as a preparation for bigger opportunities ahead – they'll come at the right time."

After Taiwan legalised same-sex marriages earlier this year, the duo hope Hong Kong will soon follow suit with Lek commenting: "I hope it changes because I'm waiting for the ring! But what's most important is that our families accept us."

The upbeat couple seem to have a bright future and hope to fulfil other personal goals and shared dreams. Dancel says: "At the restaurant, we want to continue serving authentic Thai food and providing great customer service. Hopefully we'll become something much bigger than we originally planned!" Watch this space.
Hankering for more great Thai food?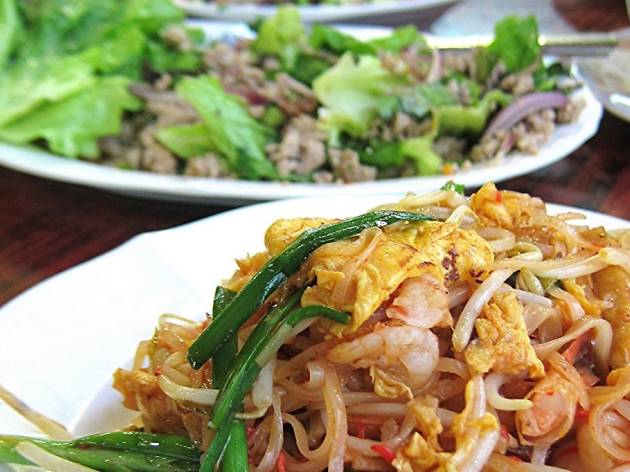 The grid of streets sandwiched between Junction Road and Sa Po Road south of the Kowloon Walled City Park is Hong Kong's Little Thailand, and these are its best Thai restaurants.